A family and community are reeling with a 17-year-old Long Island high school football player on life support after he collapsed during conditioning drills.
Robert Bush from Selden, New York, was going through drills with his teammates at Newfield High School for only about four minutes before a "cardiac event," Monday, his older brother, Steve, told Newsday.
Coaches responded quickly, performing CPR and using a defibrillator before emergency medical responders arrived and rushed him to Stony Brook University Hospital.
CLICK HERE FOR MORE SPORTS COVERAGE ON FOXNEWS.COM
It's still not clear what caused Bush to collapse. The family said he never showed any signs of a heart condition.
Bush had a goal of playing varsity football, his older brother said, though he wasn't the most athletically gifted. He wanted to improve his health.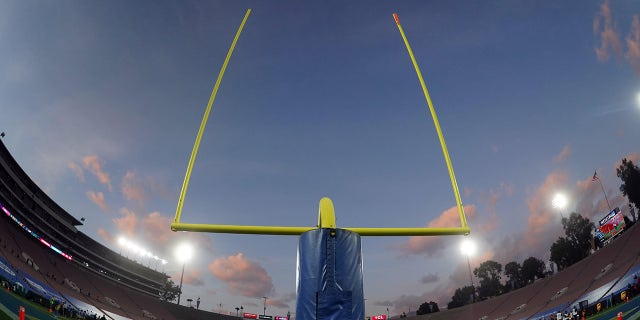 The Rose Bowl goal posts during a game between the Southern California Trojans and the UCLA Bruins.  (Kirby Lee/USA Today Sports)
"He's a shorter kid, so we always told him, 'You're like the Rudy,'" Steve Bush explained.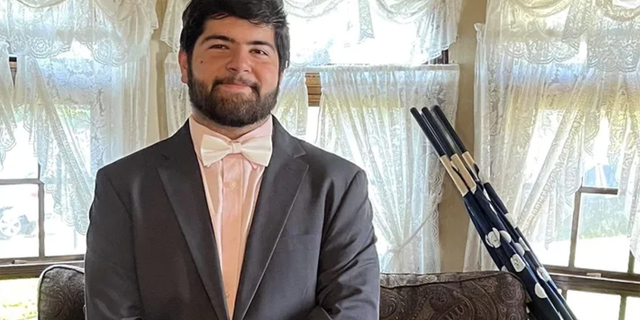 Robert Bush, 17, is on life support after collapsing on a football field due to a cardiac event (GoFundMe)
CLICK HERE TO GET THE FOX NEWS APP
The Selden community held a gathering at the Newfield High School field Thursday night in support of Bush.
A GoFundMe page was set up for Bush to raise funds for the family.