Alec Baldwin filed a waiver of appearance for next month's preliminary hearing in the fatal on-set shooting of Halyna Hutchins.
"I understand that I am charged with the following offense or offenses under the law of the State of New Mexico: Involuntary Manslaughter … in two alternatives," the filing obtained by Fox News Digital read.
"I understand that I am entitled to personally appear before the Court at every stage of the criminal proceedings.
"After reading and understanding the above, I request that the Court permit me to waive a personal appearance in court for the following proceedings: PRELIMINARY HEARING," it concluded.
ALEC BALDWIN'S 'RUST' SHOOTING: WHERE THE INVESTIGATION STANDS ONE YEAR LATER
The judge in the case approved the waiver, meaning Baldwin will not have to physically appear at the Santa Fe County courthouse on May 3. The preliminary hearing in the case is expected to last two weeks.
Baldwin pleaded not guilty to involuntary manslaughter in the death of Hutchins, who died on Oct. 21, 2021, after a gun that Baldwin was holding fired on the set of "Rust." The 65-year-old is also a producer on the film and has denied he pulled the trigger of the gun that killed Hutchins.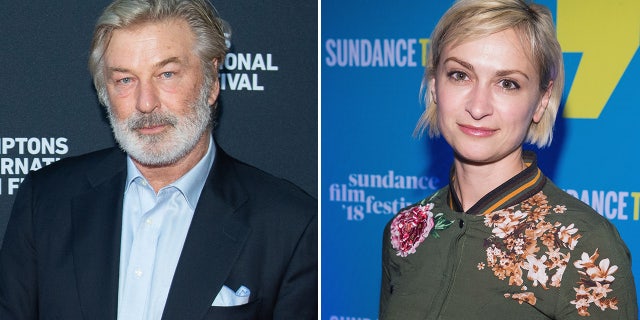 Alec Baldwin is charged with involuntary manslaughter in the death of cinematographer Halyna Hutchins.  (Mark Sagliocco/Getty Images for National Geographic/Mat Hayward/Getty Images for AMC Networks)
The actor also waived his first court appearance in February, which legal experts explained at the time was a "routine court proceeding."
Armorer Hannah Gutierrez-Reed is also charged with involuntary manslaughter. Gutierrez-Reed's preliminary hearing is on May 3 as well.
"Rust" assistant director Dave Halls was also charged with a misdemeanor of negligent use of a deadly weapon and was sentenced in March to six months of unsupervised probation.
Halls' probation includes testifying truthfully at any trials or hearings, a $500 fine, participation in a firearms safety course with proof of completion within 60 days of his plea, no alcohol, 24 hours of community service and no contact with any potential witnesses or co-defendants.
Baldwin's preliminary hearing date comes after a shake-up on the prosecution team.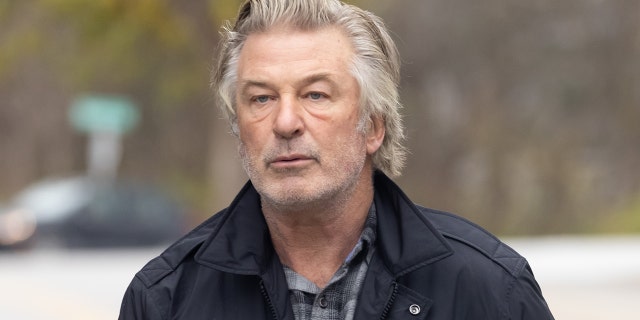 Alec Baldwin's preliminary hearing is set for May 3, but the court approved his request to waive his in-person appearance. (MEGA)
ALEC BALDWIN SLAMS PROSECUTION OVER 'IMPROPER' PUBLIC STATEMENTS, SAYS RIGHT TO FAIR TRIAL 'THREATENED'
Most recently, District Attorney Mary Carmack-Altwies stepped aside from prosecuting the case to "focus on the broader public safety needs in New Mexico's First Judicial District." Meanwhile, two new special prosecutors were assigned to the case: Kari Morrissey and Jason Lewis.
Morrissey and Lewis' appointments came after Andrea Reeb, the special prosecutor previously assigned to the case, stepped down on March 14. Reeb's decision to step down came as Baldwin's attorney filed a motion to have Reeb removed from the "Rust" case just days after he was charged with involuntary manslaughter.
Baldwin's lawyer argued that Reeb could not simultaneously serve as the special prosecutor and as a member of the New Mexico House of Representatives in court documents obtained by Fox News Digital.
Last year, Baldwin settled a wrongful death lawsuit with Hutchins' family.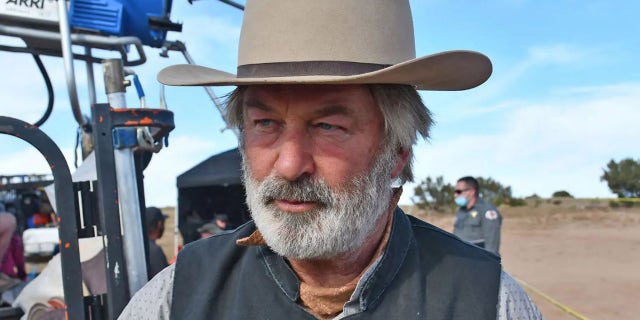 Alec Baldwin will resume filming "Rust" in the spring in Montana at Yellowstone Filming Ranch. (Santa Fe County Sheriff's Department)
CLICK HERE TO SIGN UP FOR THE ENTERTAINMENT NEWSLETTER
"We have reached a settlement, subject to court approval, for our wrongful death case against the producers of 'Rust,' including Alec Baldwin and Rust Movie Productions, LLC. As part of that settlement, our case will be dismissed," Matthew Hutchins said in a statement to Fox News Digital through his attorney Brian Panish.
Hutchins' husband will now serve as an executive producer on the film, which moved production from its original location in New Mexico to a new set on the Yellowstone Film Ranch in Montana.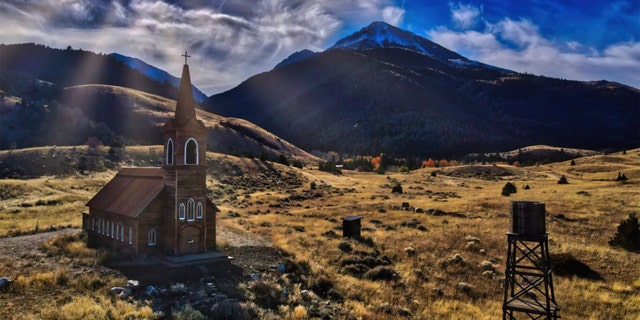 Alec Baldwin's 'Rust' movie production found a new home at the Yellowstone Film Ranch in Montana.  (Yellowstone Film Ranch/MEGA)
CLICK HERE TO GET THE FOX NEWS APP
Baldwin is still set to play the lead character in the film, which is set to resume filming soon.