Brooke Shields has never disputed the complicated relationship she shared with her late mother, Teri Shields.
Known within the industry as Brooke's fierce protector and manager, their relationship was eerily parallel to one shared between Drew Barrymore and her mother, Jaid.
While appearing on "The Drew Barrymore Show" to promote her documentary "Pretty Baby: Brooke Shields," the model and actress was asked if Teri had ever dated one of Brooke's boyfriends, as Barrymore's mother had,
"No, 'cause she was in love with me. I was her main focus," Shields revealed. "And both of us were going to be cut off from our sexuality; I was gonna stay a virgin, she was going to be just Teri Terrific and being there."
BROOKE SHIELDS CONTEMPLATED DRIVING HER CAR INTO A WALL ON THE FREEWAY AFTER GIVING BIRTH FOR THE FIRST TIME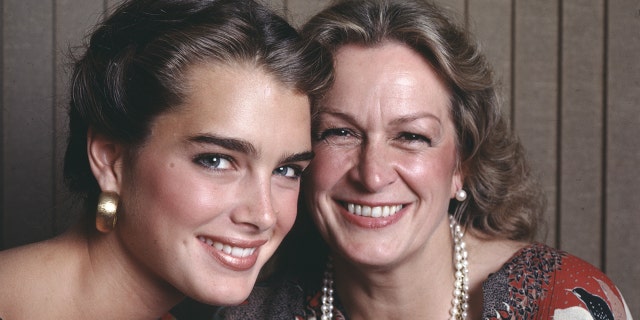 Brooke Shields expanded on the complicated relationship she had with mother Teri, even going so far as to say that her mother was "in love" with her. (Jack Mitchell)
"I think my mom might have been so enamored with me that she actually wanted to be with the people I was with," Barrymore admitted.
"I don't get it, but I get it," Shields responded. "It's so layered and it's so needy and it's so sad and broken."
It was also controlling, according to Shields.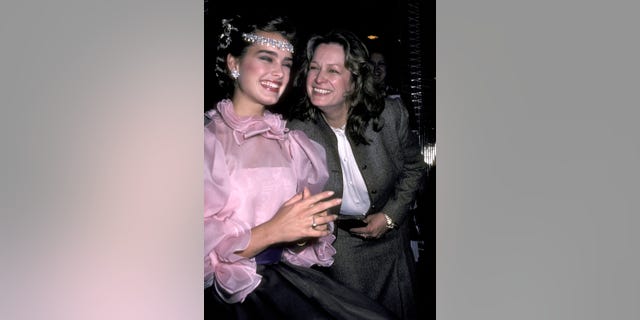 Ownership was something Brooke Shields believed her mother Teri felt entitled to when she was a young star and acting as her manager. (Ron Galella Collection)
BROOKE SHIELDS COMMISERATES WITH DREW BARRYMORE AFTER FEELING 'TAKEN ADVANTAGE OF' BY BARBARA WALTERS
Explaining why her mother often sat in on her interviews while she was growing up, Shields explained, "It was, 'No one's gonna get you, I'm gonna – I'm gonna be there. I'm there first. You're mine. I'm not gonna give you to somebody.'"
It was something she said Teri did "under the guise of protection," although Shields believes "it was more ownership and fear."
In hindsight, both Shields and Barrymore understand the complexities of their respective relationships, although at the time, it was all they knew.
"It was all I knew. You know what I mean," Shields detailed. "But we got stuff. It's like I did a movie and we got a car," Shields said, of the rewards to her lifestyle.
"All I knew was, keep my mother alive, keep dancing, and get stuff."
Teri passed away in 2012 from a dementia-related illness.
CLICK HERE TO SIGN UP FOR THE ENTERTAINMENT NEWSLETTER
"But to emerge from it, not angry or jaded, is in there" Shields said, pointing to Barrymore's heart.
"It's something in your character, it's in my character. Doing this documentary, um – it's given me a life in the most interesting way," the 57-year-old shared.
"It's about a bigger story. And it's about a female story and a female journey. And finding your voice. And finding your agency, whenever it is."
Despite the challenging nature of their relationships with their mothers, both Shields and Barrymore agreed that at the end of the day, their moms were their moms.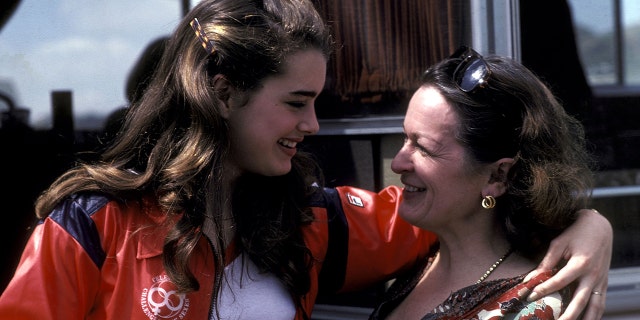 Although their relationship was multi-layered, Brooke Shields couldn't dispute that her mother was her mother! (Ron Galella Collection)
CLICK HERE TO GET THE FOX NEWS APP
This is not the first time Shields and Barrymore have commiserated over similar life circumstances. In November, Shields and Barrymore connected over feeling "taken advantage of" by Barbara Walters, who died in December.
Shields and Barrymore both praised Walters for her career, but also took issue with the way their individual interviews with the ABC News anchor unraveled when they were both young stars.
Shields said in her interview with Walters, "She asked me what my measurements were. And asked me to stand up."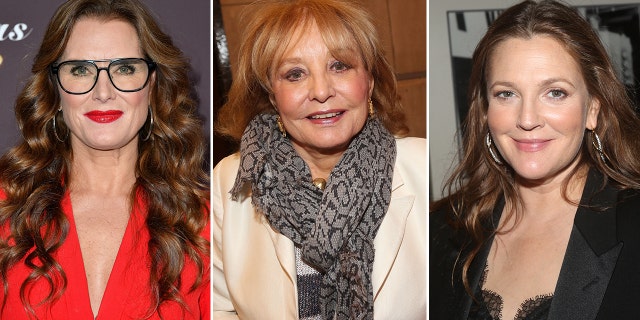 Both Brooke Shields and Drew Barrymore reflected on their interviews with Barbara Walters. (Allen Berezovsky/Bruce Glikas)
"And I stand up and she's like comparing herself to this little girl and I thought, 'There – this isn't right. I don't understand what this is.' But I… behaved and just smiled and felt like so taken advantage of in so many ways."
Barrymore, for her part, remembered a moment when she was interviewed by the former "The View" co-host.
"I never thought of Barbara Walters in a negative light nor do I, however, I watched this interview that her and I did when I was in my early 20s, and she would not relent… She was like, 'Talk to me about the drugs and alcohol, talk to me about your mother, talk to me about bisexuality, talk to me about everything,' and I kept saying, 'You know Barbara I'm really doing well,' and it was five, six, seven times over," she recounted.