A Chicago, Illinois, Lyft driver was arrested Saturday following a dispute with a rider that resulted in gunfire inside a movie theater, according to reports.
FOX 32 in Chicago reported that 35-year-old Babacar Mbengue allegedly got into an argument with a passenger who was 16 years old, over the price charged by Lyft at about 7:30 p.m.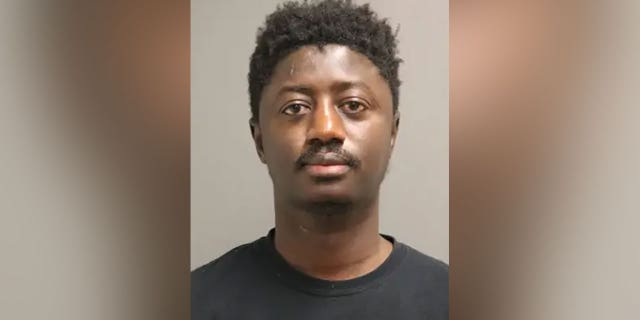 Babacar Mbengue Booking Photo (Chicago Police Department)
Police said the argument allegedly occurred as Mbengue was dropping the passenger off at the ICON Theatre on Delano Court.
CHICAGO POLICE FIND TWO BODIES NEAR O'HARE AIRPORT HOURS APART
Rather than leave after dropping the passenger off, Mbengue got out of the vehicle, followed the teenager into the theater, and the two got into a physical fight on an escalator, police reported.
During the tussle, the 16-year-old dropped a loaded 9mm handgun, which Mbengue picked up and fired seven shots into the air, inside the theater, FOX 32 reported.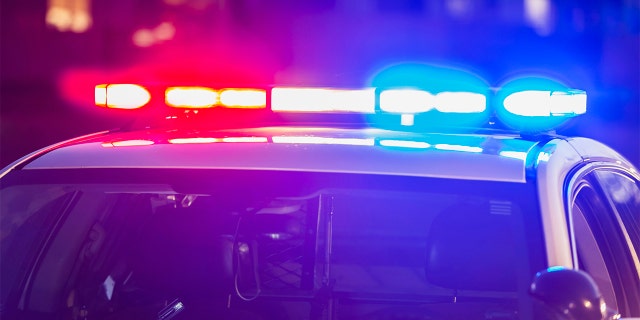 The roof of a police patrol car at night, with the blue and red lights flashing. (iStock)
Both Mbengue and the teenager were taken into police custody.
5 WAYS LEFT-WING CHICAGO MAYOR-ELECT BRANDON JOHNSON HAS PROMISED TO TRANSFORM CITY
Mbengue was charged with reckless discharge of a firearm and the teenager was charged with aggravated unlawful use of a weapon – both charges are felonies.
"Safety is fundamental to Lyft, and the incident described is terrifying," a Lyft spokesperson said on Monday. "We have permanently removed the driver from the Lyft platform and stand ready to assist law enforcement with any investigation."
According to Lyft's website, passengers are required to be 18 years of age or older to open an account, and unaccompanied minors are prohibited from taking Lyft.
CLICK HERE TO GET THE FOX NEWS APP
If a driver suspects a passenger is underage, it is up to the driver to ask the passenger to confirm their age, the policy states, and if the passenger is in fact underage, the driver will have to cancel the trip.