Democrats were dealt another blow from within their own ranks this week as yet another state lawmaker declared he was leaving the party.
According to a Monday report by The Advocate, a Louisiana-based newspaper, state Rep. Jeremy LaCombe announced he had left the Democratic Party and would be registering as a Republican.
EMBOLDENED BY NEW SUPERMAJORITY, NORTH CAROLINA REPUBLICANS GO TO WORK ON TRANSGENDER BILLS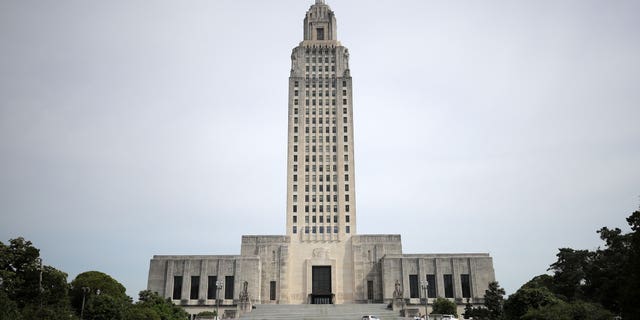 A general view of the Louisiana State Capitol prior to a rally against Louisiana's stay-at-home order and economic shutdown on April 17, 2020, in Baton Rouge, Louisiana. (Chris Graythen/Getty Images)
It was not immediately clear what prompted LaCombe's departure, however he is now the second Louisiana Democrat in less than a month to switch party affiliations, and the third nationwide after another state lawmaker in North Carolina did the same.
Last month, Louisiana state Rep. Francis Thompson gave Republicans in the state House a supermajority after he switched his party affiliation, and earlier this month, North Carolina state Rep. Tricia Cotham gave Republicans in the state House a supermajority with her switch as well.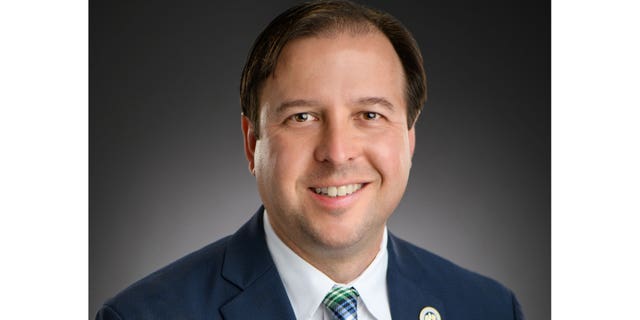 Republican Louisiana state Rep. Jeremy LaCombe, a former Democrat. (Office of Rep. Jeremy LaCombe)
CHARLOTTE DEMOCRAT SWITCHED PARTIES AFTER BEING CALLED 'AMMOSEXUAL,' CRITIQUED FOR INVOKING JESUS CHRIST
The switches come as President Biden faces a near-record low approval rating among key groups, including women (43% now vs. 42% low), voters ages 45+ (41% vs. 39% low), suburban voters (41% vs. 39% low), rural voters (31% vs. 30% low) and Democrats (81% vs. 78% low) – Democratic men in particular (79% vs. 78% low), according to a recent Fox News poll.
Biden is also at a low mark of 41% approval among suburban women.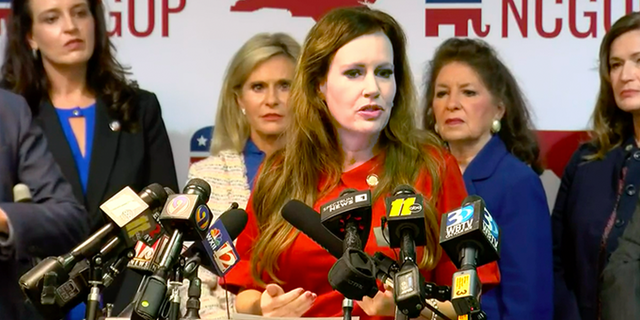 North Carolina state Rep. Tricia Cotham announces she's leaving the Democratic Party and becoming a Republican at the North Carolina GOP headquarters in Raleigh, April 5, 2023. (Screenshot/WBTV)
CLICK HERE TO GET THE FOX NEWS APP
Additionally, a separate recent poll found that only a third of Americans believed Biden deserved to be re-elected in 2024.
Fox News' Dana Blanton contributed to this report.