Florida Gov. Ron DeSantis will hold a speaking event in South Carolina this week, making his first public appearance in the state ahead of a potential 2024 presidential bid.
South Carolina is a key state in the presidential primary cycle as it is the third state to hold a primary or caucus contest after only the Iowa Caucus and the New Hampshire Primary. It also includes a more diverse population than the states before it.
The event will take place in Spartanburg, where State Sen. Josh Kimbrell will host DeSantis on April 19.
DeSantis' first public visit to South Carolina coincides with a tour to share his "Florida Blueprint" in other key states including Pennsylvania, New York and Michigan in recent weeks.
2024 FRICTION: FORMER TRUMP OFFICIALS JOIN PRO-DESANTIS GROUP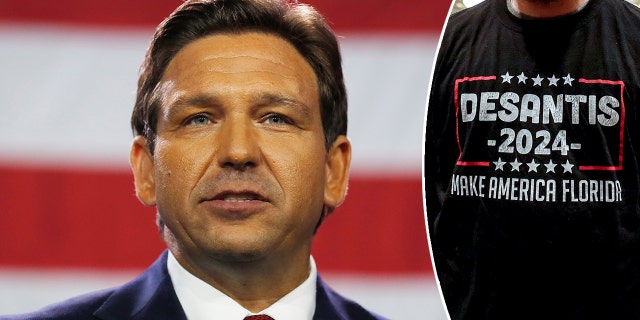 Florida Gov. Ron DeSantis defeated Democratic gubernatorial candidate Rep. Charlie Crist on November 8, 2022 in Tampa, Florida, to win re-election as governor. (Octavio Jones/Getty Images)
The multi-state speaking gigs give DeSantis, who is well-liked among Republicans, a chance to lay out some of his policy achievements in Florida.
He may also use the events to show his attentiveness to national issues beyond his own state or set up possible contrasts with other GOP candidates, including former President Donald Trump.
PRO-DESANTIS SUPER PAC TOUTS $30 MILLION FUNDRAISING HAUL
Kimbrell told the Associated Press on Sunday that he had been hoping to bring DeSantis to South Carolina for months now. He said Republicans in the early voting state are accustomed to hearing from multiple presidential candidates, in person, well before official campaigns in the state kickoff.
"I've told everybody associated with his team, 'You've got to get here early and often,'" Kimbrell, who has urged DeSantis to officially jump into the 2024 Republican primary, told AP. "I've tried to make it clear to them that, if you want to win, you've got to get here early."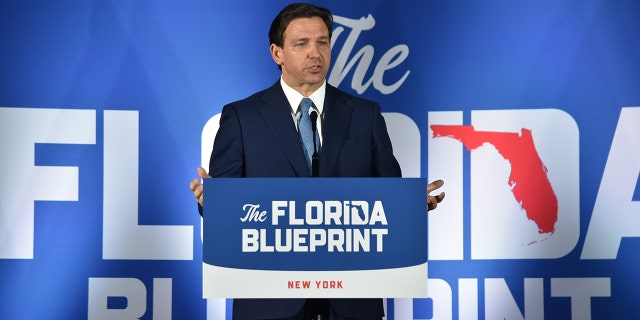 Florida Governor Ron DeSantis speaks during 'The Florida Blueprint' event on Long Island, New York, United States on April 1, 2023.  (Kyle Mazza/Anadolu Agency via Getty Images)
"I believe that Ron DeSantis is as popular among my base as Trump is," Kimbrell added. "But you can't just mail it in. He's going to have to press the flesh, roll his sleeves up, and get really serious."
DONALD TRUMP'S CAMPAIGN URGES RON DESANTIS DONORS TO 'DEMONSTRATE' LOYALTY TO FORMER PRESIDENT
The only current GOP candidates, including Trump, former South Carolina Gov. Nikki Haley and former Arkansas Gov. Asa Hutchinson have already visited the state.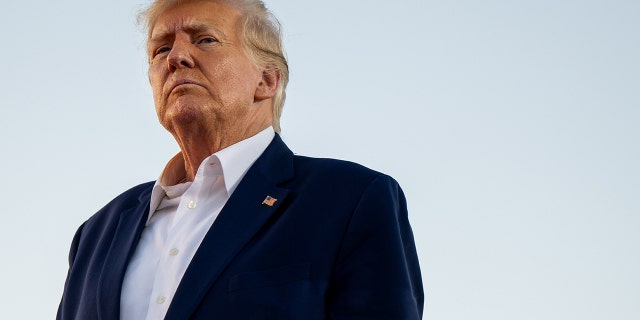 Former President Donald Trump looks on during a rally at the Waco Regional Airport on March 25, 2023, in Waco, Texas.  (Brandon Bell/Getty Images)
Other potential candidates are orbiting South Carolina as well.
Former Vice President Mike Pence has made a visit to the southern state and South Carolina Sen. Tim Scott is scheduled to attend a summit later this week with donors, as he mulls his own presidential bid.
DeSantis most recently visited South Carolina for a gubernatorial fundraiser near Charleston last year. The event was attended by top donors in the state, including those who previously backed Trump.
CLICK HERE TO GET THE FOX NEWS APP
Kimbrell said he agrees with Trump on policy but suggested DeSantis is more agreeable "personally."
The Associated Press contributed to this report.