Calls to end birthright citizenship for children of illegal immigrants are gaining steam among the 2024 Republican presidential primary field, with now at least three hopefuls backing the controversial move.
Vivek Ramaswamy said this week that he supports ending birthright citizenship for children of illegal immigrants.
"I think for a period of time it's going to be necessary in this country, because you have an influx of migrants across that southern border, fourteen thousand-plus a day by some estimates crossing that southern border. That is not a rule of law, that is the abandonment of the rule of law," he said on CNN.
TRUMP'S CALL TO END BIRTHRIGHT CITIZENSHIP ECHOES PAST CALLS, LIKELY TO FACE SIMILAR OPPOSITION
Critics of the move have said it would require a constitutional change.
GOP PRESIDENTIAL CANDIDATE SHREDS 'IDIOTIC' CALLS TO END AMERICAN BIRTHRIGHT CITIZENSHIP
"Our Founding Fathers decided that people born here were immediately citizens. Cracking open the Constitution to eliminate that right seems really idiotic," Miami Mayor and GOP presidential candidate Francis Suarez, whose parents were both immigrants from Cuba, told the Daily Caller last month.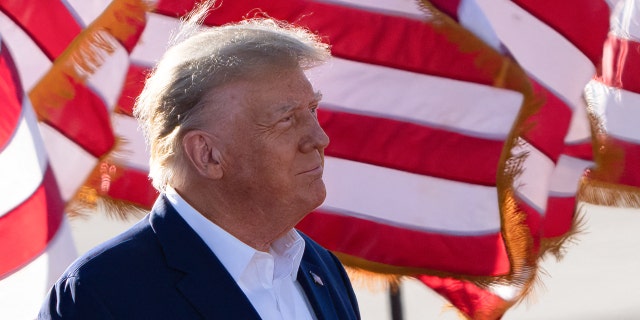 Former President Trump remains the front-runner for the 2024 Republican nomination. (SUZANNE CORDEIRO/AFP via Getty Images)
Former President Donald Trump, currently the front-runner in the primary race, said in May that he would sign an executive order "on day one" that will instruct federal agents that the "correct interpretation of the law" does not grant citizenship to the children of illegal immigrants, regardless of their birthplace.
"Joe Biden has launched an illegal foreign invasion of our country, allowing a record number of illegal aliens to storm across our borders," Trump said in a video posted on Twitter. "Even though these millions of illegal border crossers have entered the country unlawfully, all of their future children will become automatic U.S. citizens. Can you imagine?
"They'll be eligible for welfare, taxpayer-funded health care, the right to vote, chain migration and countless other government benefits, many of which will also profit the illegal alien parents. This policy is a reward for breaking the laws of the United States and is obviously a magnet, helping draw a flood of illegals across our borders."
"This idea that you can come across the border, two days later have a child, and somehow that's an American citizen — that was not the original understanding of the 14th Amendment, and so we'll take action to force a clarification of that," he said last month.
TOP GOP 2024 CANDIDATES RALLY AROUND KEY TRUMP-ERA IMMIGRATION POLICY NIXED BY BIDEN ADMIN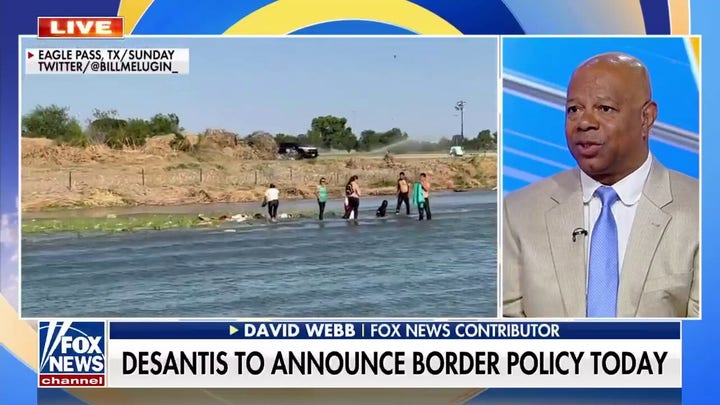 Video
"I think its wrong that people would use our country for things like birth tourism, so we're going to be removing the incentives to come here illegally," he said.
Meanwhile, DeSantis has promised to shut down the southern border on day one and to "stop the invasion."