Sen. John Fetterman, D-Pa., will lead a Senate panel in examining federal food benefits later this week in what will be his first hearing as chairman of a congressional subcommittee.
Fetterman is expected to return to Capitol Hill today after being away for two months receiving treatment for depression at Walter Reed Medical Center.
In a statement released Monday morning, his office confirmed Fetterman would be leading his first hearing on Wednesday and hammered Republicans about their push for tougher work requirements for food stamp benefits under the Supplemental Nutrition Food Assistance Program, also known as SNAP.
PENNSYLVANIA SEN. JOHN FETTERMAN RELEASED FROM HOSPITAL AFTER TREATMENT FOR DEPRESSION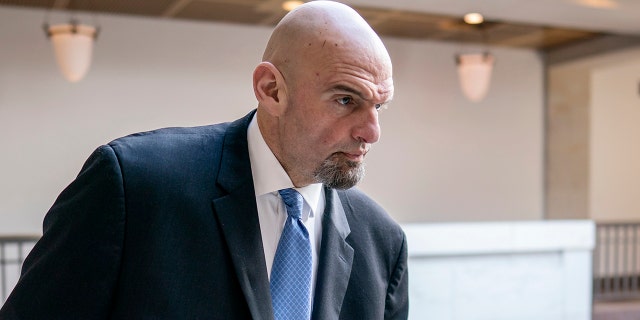 Sen. John Fetterman, D-Pa., is set to chair his first subcommittee hearing on Wednesday. (AP Photo/J. Scott Applewhite)
"Cut SNAP for families and kids while pushing tax cuts for billionaires?" Fetterman's brief statement began. "Not on my watch."
"Sen. Fetterman on Wednesday will chair his first subcommittee hearing in the Subcommittee on Food and Nutrition, Specialty Crops, Organics, and Research for a hearing will focus specifically on SNAP and the critical assistance it provides to working families through the upcoming Farm Bill," his office added in the press release.
FETTERMAN EXPECTED BACK 'SOON' AFTER WEEKS OF INPATIENT TREATMENT AT WALTER REED FOR POST-STROKE DEPRESSION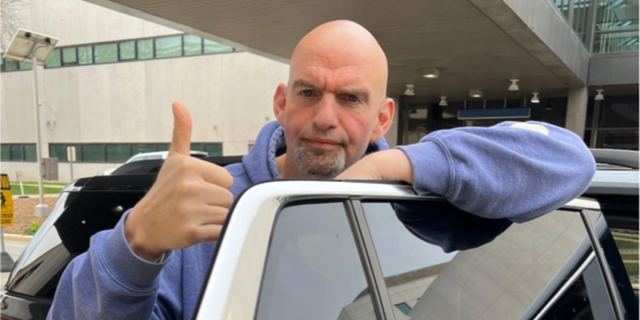 Sen. John Fetterman, D-Pa., was released from Walter Reed National Military Medical Center earlier this month after being treated for depression. (Office of Fetterman)
The freshman senator scored a valuable subcommittee gavel after flipping Pennsylvania's Senate seat in last year's midterms, a critical victory to expanding Democrats' majority in Congress' upper chamber.
Days before his May primary election against former House Rep. Conor Lamb, D-Pa., Fetterman suffered a stroke that took him off the campaign trail until August.
MYSTERY SWIRLS AS FETTERMAN CO-SPONSORS LEGISLATION WHILE HOSPITALIZED FOR DEPRESSION: 'VERY UNUSUAL'
Accommodations had been made in the Senate to help facilitate Fetterman's lingering auditory processing issues. Those include live transcriptions for committees on which he sits and a monitor that provides closed captioning, according to a February report in the Washington Post.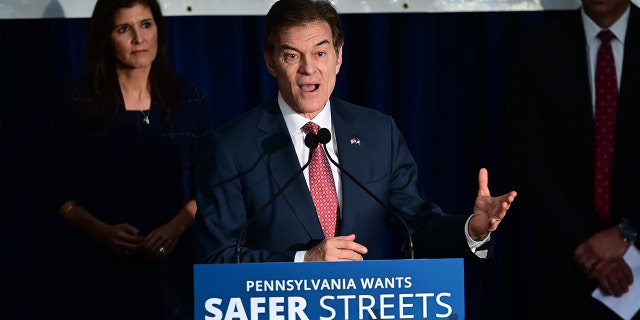 Sen. John Fetterman scored a gavel after scoring a pivotal victory for Democrats in the Pennsylvania Senate race against Republican Dr. Mehmet Oz, pictured here. (Mark Makela/Getty Images)
His Wednesday hearing is expected to see senators discuss House Republican plans to impose tougher work requirements for people who qualify for the federal SNAP program.
CLICK HERE TO GET THE FOX NEWS APP
House GOP lawmakers have been floating the idea in return for agreeing to raise the $31.4 trillion U.S. debt ceiling, a suggestion that Democrats have opposed.