A 58-year-old surfer has recounted how his faith helped him survive when an 8-foot tiger shark latched onto his leg while he was surfing in Hawaii Sunday.
Mike Morita, a veteran surfer, lost his right foot when the shark attacked him shortly before 7 a.m. near Kewalo Basin, Morita's family said.
Morita spoke with NBC's "Today" from his hospital bed Wednesday, telling the outlet he initially thought the shark was a seal. But once he felt the pressure of the jaws on his leg, he realized it was a tiger shark.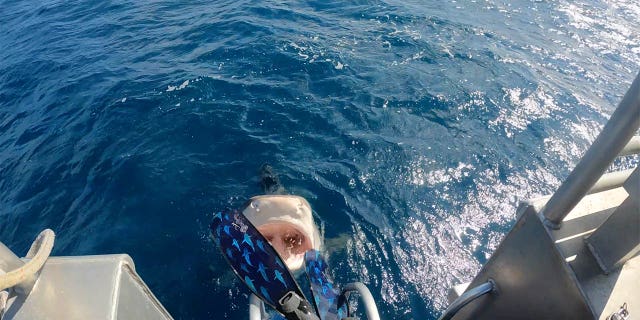 A tiger shark, also known as Queen Nikki, came out of the water at Ramsey.  (@Juansharks/@OceanRamsey/@OneOceanDiving)
"I started to pray to God, and I said, 'God, let this shark let go of my leg,'" he told the outlet. "I was going back and forth, back and forth with it, and it didn't let go. So, I guess God wanted me to fight."
COLORADO BOY ATTACKED BY SHARK ON CANCUN SPRING BREAK VACATION
Morita recalled how he fought the shark with his fists, but his punches were ineffective. He explained how he then wrapped his other leg around the shark's body and stuck his hand into the gills of the creature, which promptly released him.
Paramedics responded and administered life-saving treatment, Honolulu Emergency Medical Services said in a statement.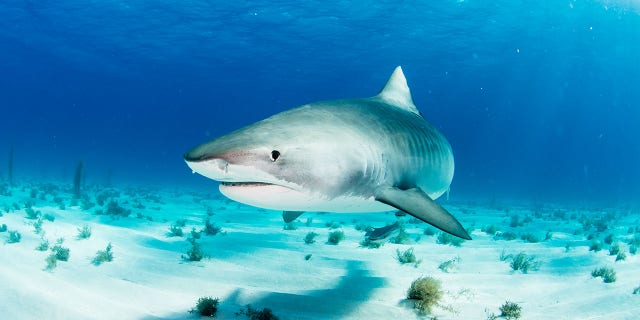 It is believed a tiger shark, like the one pictured above, measuring about 8 feet attacked Morita as he surfed near Kewalo Basin in Hawaii Sunday. (iStock)
Friends surfing with Morita used their surfboard leashes to make a tourniquet on the injured surfer's leg, KHON2 reported, an act that first responders said likely saved Morita's life.
FLORIDA MAN, 67, BITTEN BY SHARK WHILE KITESURFING, WIFE HEARD HIS SCREAMS, OFFICIALS SAY
Morita's family thanked the other surfers who rushed to their father's aid and the first responders and staff at Queens Hospital for helping save their father's life.
"His spirits are high, and he has accepted his injury," Morita's daughter and son wrote of their father on a GoFundMe page. "He is embracing the challenges that he will face ahead and with God, his family, and his friends by his side he will remain positive and get through this."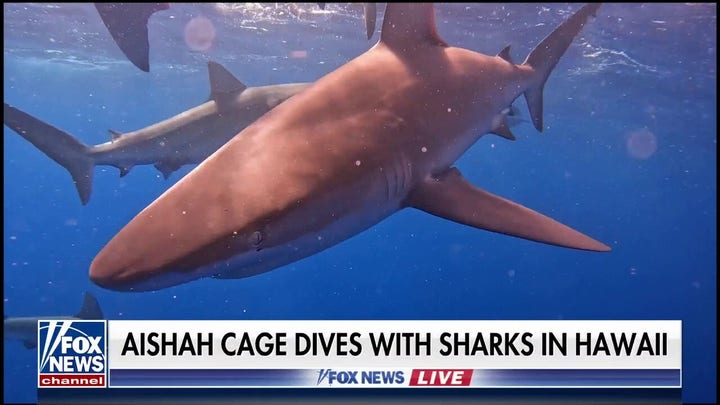 Video
Morita credited his faith for helping him stay cool under pressure and find a way to survive the attack.
"I have God in my life, and I have a lot of faith and trust and at no point was I scared," Morita told the outlet. "At no point was I thinking that I was going to die."
Morita is expected to undergo a second surgery this week, according to his children.