The House Judiciary Committee announced on Monday it will hold a field hearing in New York City to "examine how Manhattan District Attorney Alvin Bragg's pro-crime, anti-victim policies have led to an increase in violent crime and a dangerous community for New York City residents."
The announcement came less than a week after former president Donald Trump was arraigned for 34 felony counts of falsifying business records following Bragg's years-long investigation into Trump. Trump pleaded not guilty.
After the indictment, House Judiciary Chairman Jim Jordan, R-Ohio, accused Bragg of "unprecedented abuse of prosecutorial authority" and demanded that Bragg testify before Congress.
JORDAN SUBPOENAS FORMER MANHATTAN DA OFFICE ATTORNEY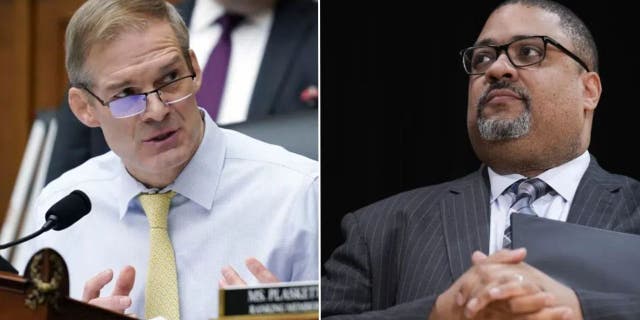 House Judiciary Committee Chairman Jim Jordan, left, and Manhattan District Attorney Alvin Bragg, right.  (Associated Press)
"In light of the serious consequences of your actions, we expect that you will testify about what plainly appears to be a politically motivated prosecutorial decision," Jordan wrote in a letter to Bragg last month.
Last week, Jordan subpoenaed former New York County Special Assistant District Attorney Mark Pomerantz to testify on the role he played investigating Trump's finances before resigning in protest when Bragg initially declined to charge Trump with crimes. Jordan alleged that Pomertantz instigated a political investigation.
MANHATTAN DA SAYS HOUSE GOP SEEKING TO 'WEAKEN' LAW ENFORCEMENT: 'ABUSE OF POWER'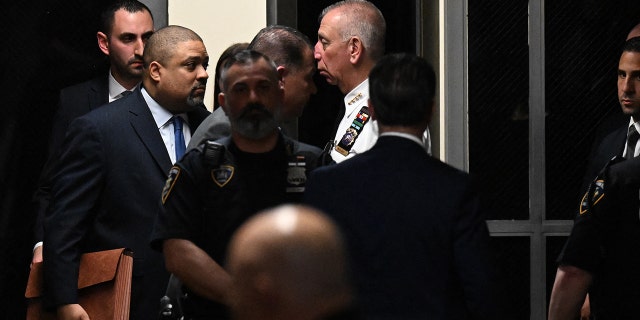 Manhattan District Attorney Alvin Bragg arrives at the courtroom at the Manhattan Criminal Court in New York on April 4, 2023 before former US President Donald Trumps hearing. (Photo by ED JONES/POOL/AFP via Getty Images)
Bragg said the subpoena is an "unprecedented campaign of harassment and intimidation" from House GOP members.
HOUSE JUDICIARY COMMITTEE DEMANDS MANHATTAN DA ALVIN BRAGG TESTIFY ABOUT POSSIBLE TRUMP INDICTMENT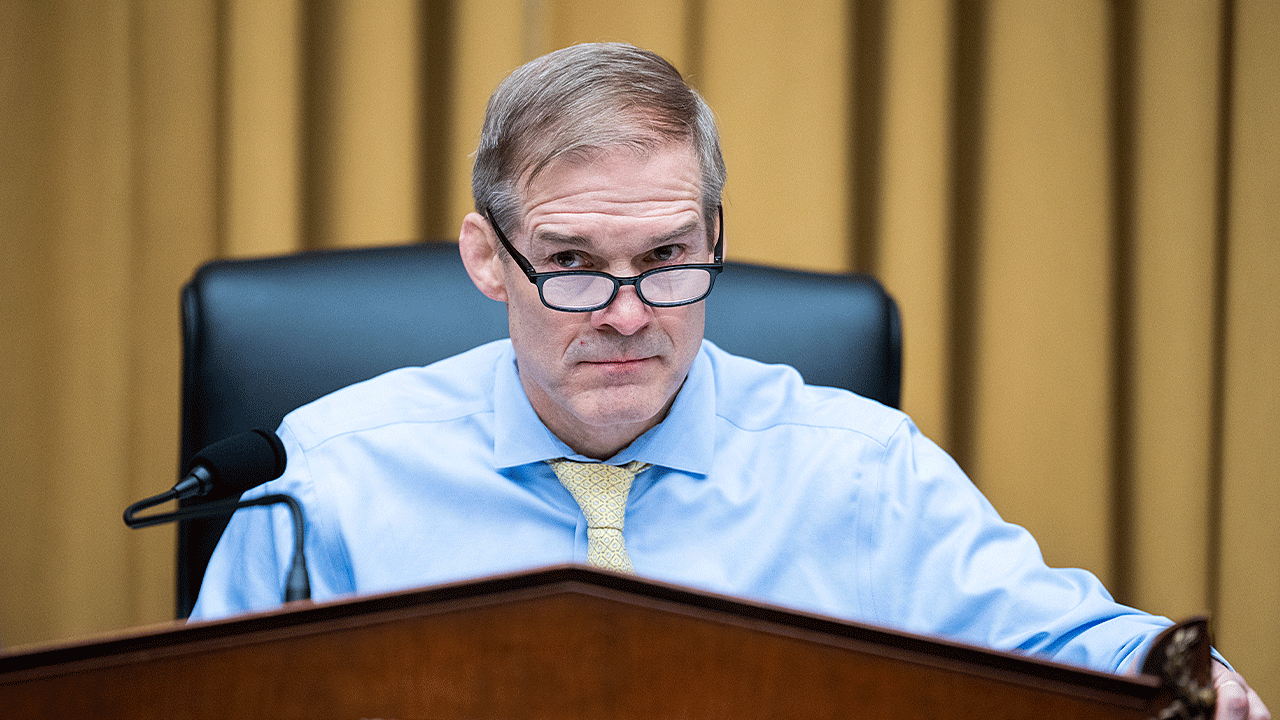 Twitter Files UNITED STATES – MARCH 9: Chairman Jim Jordan, R-Ohio, conducts the House Judiciary Select Subcommittee on the Weaponization of the Federal Government hearing titled The Twitter Files, in Rayburn Building on Thursday, March 9, 2023. (Tom Williams/CQ-Roll Call, Inc via Getty Images) (Tom Williams)
House Republicans have not yet announced witness for the hearing next week, titled "Victims of Violent Crime in Manhattan," but said it would take place at 9:00 a.m. ET on Monday, April 17 at the Javits Federal Building.
CLICK HERE TO GET THE FOX NEWS APP
Fox News Digital's Brooke Singman contributed to this report.