Maryland State Police flew into action on Sunday night after a hiker and his dog became stranded on a cliff above the Shenandoah River in West Virginia.
Police said Maryland State Police Aviation Command's, or MSPAC, Trooper 3 out of Frederick, Maryland was called to a mountainous area of Harpers Ferry National Park that is densely wooded at about 10 p.m.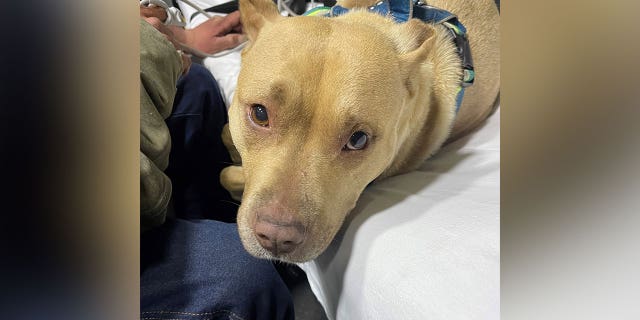 Maryland State Police rescued a hiker and his dog "Angel" from on top of a cliff in Harpers Ferry National Park on Sunday night. (Maryland State Police)
A 27-year-old hiker and his dog "Angel" were exploring the Loudon Heights Trail, located south of Historic Harpers Ferry Lower Town, when he became disoriented and could not find the main trail.
DRAMATIC VIDEO SHOWS CALIFORNIA HELICOPTER RESCUE AFTER TESLA PLUNGES OFF 'DEVIL'S SLIDE' CLIFF
The hiker was able to contact Jefferson County, West Virginia rescuers, who were called to the area of William L. Wilson Freeway and Chestnut Hill Road.
Although rescuers could see the hiker's headlamp and speak to him on his cellphone, they could not reach him because of the steep terrain.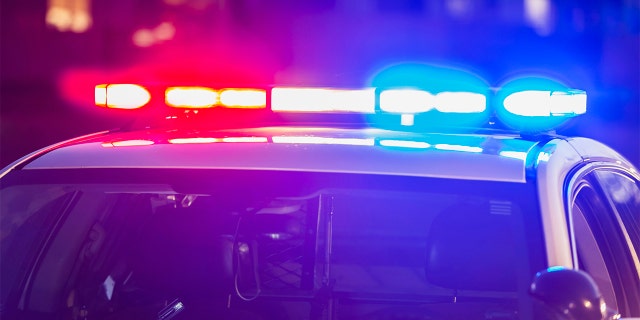 The roof of a police patrol car at night, with the blue and red lights flashing. (iStock)
Instead, rescuers called the Maryland State Police to assist with extricating the hiker from the top of the cliff.
ARIZONA HELICOPTER CREW RESCUES DRIVER FROM FLASH FLOODED CREEK: 'PRECARIOUS SITUATION'
When the Maryland State Police helicopter arrived, it hovered about 150 feet above the hiker before lowering a rescue technician into the wooded, steep and rocky area, police said.
The technician determined the hiker did not require medical care, and a basket was lowered down for the hiker and his dog to climb into.
Both the hiker and "Angel" were raised into the aircraft and flown to the nearby U.S. Customs and Border Protection Advanced Training Facility near Harpers Ferry.
An ambulance crew evaluated the hiker and helped him arrange to be picked up.
CLICK HERE TO GET THE FOX NEWS APP
State Police said the MSPAC has served Maryland since 1970 and operates a fleet of 10 helicopters across the state.
Each helicopter provides 24-hour coverage and participates in missions such as medevac, law enforcement, search and rescue, homeland security and disaster assessment.