Natalie Merchant thought she'd never sing again while she was recovering from spinal surgery three years ago.
The "Life is Sweet" singer told The Guardian in a recent interview she was diagnosed with a degenerative spinal disease and had to have a six-hour surgery in 2020. Doctors made an incision in her throat and had to move her vocal cords to the side to remove three spinal bones.
"My spinal column was collapsing into my spinal cord," the 59-year-old said. "I needed to have emergency surgery."
When she came out of surgery, she couldn't sing.
SHARON OSBOURNE GIVES UPDATE ON OZZY'S 'TORTUROUS' HEALTH ISSUES SINCE ANNOUNCING HIS RETIREMENT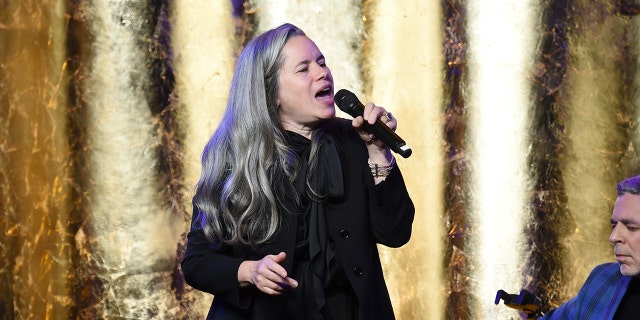 Natalie Merchant said she lost her ability to sing after emergency surgery.  (Jamie McCarthy/Getty Images for Hudson River Park)
"It took me to a place of panic," the former 10,000 Maniacs frontwoman said. "It made me wish I had made more records."
And while she tried to imagine what life would look like after singing, Merchant said a friend sent her a book of narrative poetry by Robin Robertson.
JULIE ANDREWS SAYS SHE 'WENT INTO A DEPRESSION' AFTER LOSING HER SINGING VOICE DURING A 1997 OPERATION
"I remember opening the book, reading the first chapter and writing to him immediately," the "Kind & Generous" singer said. "I then sent him a copy of my box set, he sent me some of his other books and I just fell in love with language again."
She didn't do any songwriting in that time because she said she wanted to focus on raising her daughter, now an adult.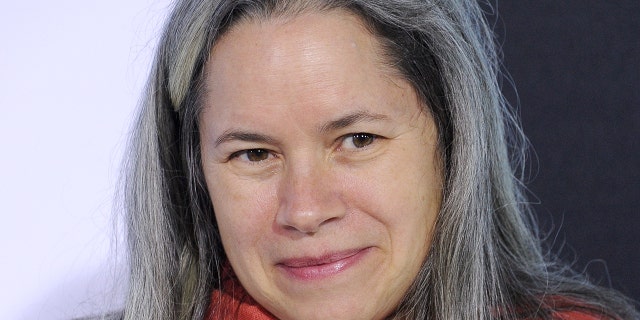 It took Natalie Merchant nine months to get her voice back after surgery.  (Gregg DeGuire/WireImage)
"Lyric writing demands solitude, and when I am in that state there is no eating, no stopping. I won't leave the house for days until it's done," she explained. "I did not want to do that to my daughter. I did not want to be one of those artists that valued my work more than my child.
CLICK HERE TO SIGN UP FOR THE ENTERTAINMENT NEWSLETTER
"Music got me through the pandemic, and what I wanted to hear was thoughtful, beautiful music, or I wanted to dance. Once I could move around again, I just wanted to dance. My daughter and I would have dance parties all the time."
During her correspondence with Robertson, she realized her singing voice had come back, nine months after her surgery. She later began writing songs inspired by her correspondence with the poet and the coronavirus pandemic.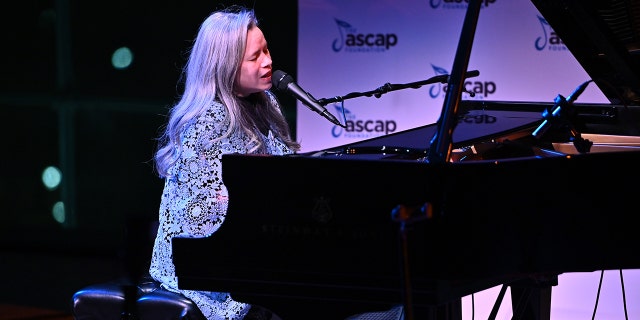 Natalie Merchant is promoting her new album, "Keep Your Courage."  (Theo Wargo/Getty Images)
"This album sort of grew out of all that," she told The Associated Press. "It was a health crisis, but also everything was in crisis in the world. We all turned inward and held on to each other. And the only thing that really mattered was love. Love and caring for people."
She is now promoting the album, "Keep Your Courage."
"It's almost as if I have to invent a new word to describe the music on this album," Merchant told The Guardian. "I don't even know what to call it."
She is also about to head out on a world tour, her first tour in nearly a decade, lasting three weeks.
"Writing is a solitary time of tinkering and pondering. Studio work is communal, but it's more like a massive building project that requires engineering and so much diplomacy," she said. "Live performance is when I get a chance to roam around inside the structure I built and discover unexpected things, marvel at the acoustics or linger in my favorite room to notice the way the light pours in a window."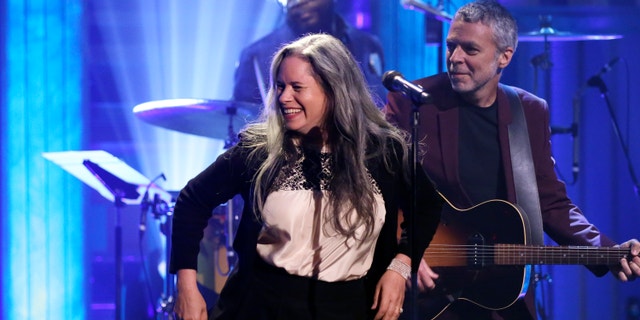 Natalie Merchant is launching a world tour, her first tour in nearly a decade, lasting more than three weeks. (Andrew Lipovsky/NBCU Photo Bank/NBCUniversal via Getty Images)
Her daughter left for college two years ago, and Merchant said empty nesting has been good for her.
CLICK HERE TO GET THE FOX NEWS APP
"I've been able to rediscover myself as a creative person," she told the outlet. "I feel like I can do anything I want."
Fox News Digital has reached out to Merchant's reps for comment.
The Associated Press contributed to this report.