The North Carolina man accused of shooting three people, including a 6-year-old girl in the face, after a basketball rolled into his yard was free on bond in a brutal sledgehammer attack on his girlfriend.
Robert Singletary, 24, surrendered Thursday to authorities in Tampa, Florida, after police said he shot and wounded six-year-old Kinsley White and her parents on Tuesday night.
"The man came running up here. He shot my daddy," Kinsley told the Gaston Gazette, speaking from outside her home as she held her grandfather's hand. "He just finished wasting all his bullets. We don't even know the man."
A bullet grazed the girl's cheek and her mom Ashley Hilderbrand's elbow. Her father, Jamie White, who had rushed to protect her, was shot in the back and is in serious condition.
NORTH CAROLINA MAN SURRENDERS IN FLORIDA AFTER ALLEGEDLY SHOOTING 3 PEOPLE WHEN BASKETBALL ROLLS IN YARD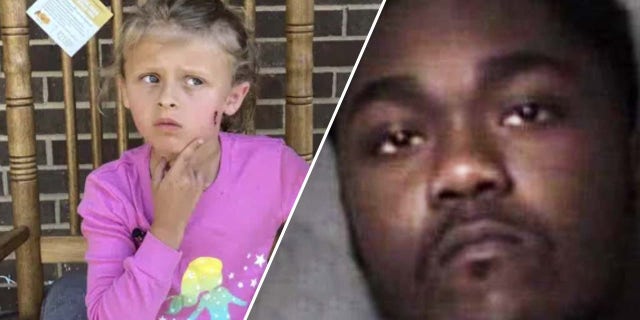 Robert Singletary, right, is accused of shooting Kinsley White, 6, and her parents after a ball accidentally rolled into his yard on Tuesday night. (Kara Fohner via AP/Gastonia City Police Department)
Singletary allegedly opened fire after children playing at the White home went into his yard to retrieve a basketball.
Tracy Hilderbrand told Fox News Digital that her sister, Ashley Hilderbrand, got to see her husband for the first time Thursday. "He has his liver split, he has a piece of lung missing, he has a broken rib and something [with] his abdomen," she said.
KANSAS CITY HOMEOWNER MAKES PLEA FOLLOWING RALPH YARL SHOOTING
Singletary was free at the time of the shooting on a $250,000 unsecured bond for a vicious sledgehammer assault on his 21-year-old girlfriend Dec. 2, 2022, according to court records. An unsecured bond doesn't require any collateral – only a promise to return to court.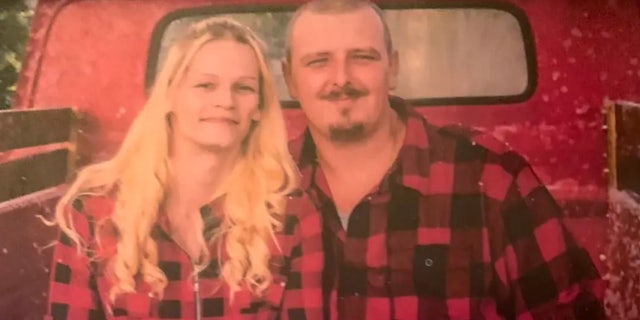 Ashley Hilderbrand, left, and Jamie White, along with their six-year-old daughter, Kinsley White, were wounded when a neighbor allegedly opened fire after a basketball rolled into his yard.
The Gaston Police Department says that Singletary smacked his girlfriend in the back of the head with a mini sledgehammer then held her captive inside his apartment for over two hours.
"The victim said that after being struck, she immediately felt dizzy and disoriented and that she was bleeding profusely from the back of her head," police said in a statement. "Singletary told her that she could not leave until she had cleaned up all the evidence from the assault."
NEW YORK WOMAN SHOT, KILLED BY HOMEOWNER AFTER CAR SHE WAS IN PULLED INTO WRONG DRIVEWAY
He's charged with assault with intent to inflict serious injury, kidnapping, and communicating threats, court records show.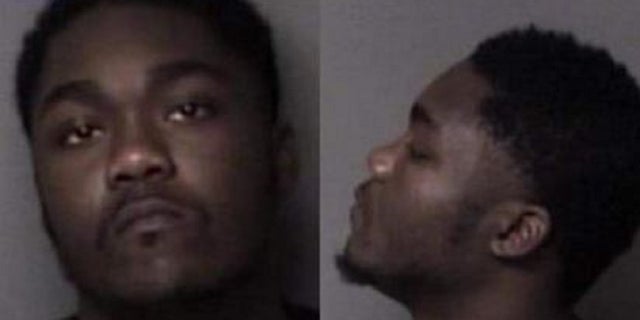 Robert Singletary, 24, allegedly shot three people after a basketball rolled into his yard in North Carolina.  (Gaston County Police Department)
After the Gastonia shooting, Singletary fled 600 miles south.
He's facing four counts of attempted first-degree murder, two counts of assault with a deadly weapon with the intent to kill inflicting serious injury, and one count of being a felon in possession of a firearm, according to Gaston County Police.
Neighbor Jonathan Robertson said he witnessed the attack unfold after the ball rolled into Singletary's yard.
Singletary, who had yelled at several of the children on prior occasions, went into his home, retrieved a gun and opened fire, sending the crowd scrambling for cover, Robertson said.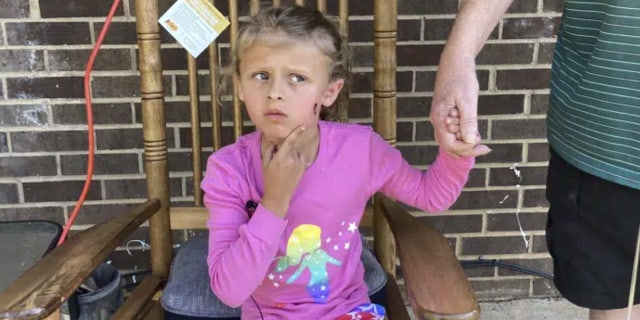 Kinsley White, six, of Gaston, North Carolina, holding her grandfather's hand as she points to a bullet wound. Her neighbor allegedly opened fire after a basketball rolled in his yard, striking her, her mom and her father, who is in serious condition. (Kara Fohner/The Gaston Gazette via AP)
"As soon as I saw him coming out shooting, I was hollering at everybody to get down and get inside," Robertson added.
Ashley Hilderbrand described the ambush as "very scary" on Wednesday and said a bullet fragment had to be removed from her daughter's cheek.
CLICK HERE TO GET THE FOX NEWS APP
The bloodshed is the latest in a string of U.S. shootings – including the wounding of teen Ralph Yarl after he went to the wrong address to pick up his younger brothers in Missouri and the killing of a woman who pulled into the wrong driveway in upstate New York.
The Associated Press and Julia Bonavita contributed to this report.