Once Pat Sajak announced his retirement from "Wheel of Fortune," fans immediately began trying to solve the puzzle of who would replace their favorite game show host.
All eyes turned to Ryan Seacrest, whose schedule recently became a little more available after he stepped down from co-hosting "Live! with Kelly and Ryan" in April. Seacrest's name has reportedly been floated among several people who are being considered as Sajak's replacement by "Wheel of Fortune" owner Sony Group Corp.
Before the 48-year-old media mogul became a household name, he found a mentor in broadcasting legend Dick Clark, who helped propel his career from standing on the sidelines to shining in the spotlight.
Seacrest not only hosts multiple shows across a variety of platforms, he also works behind the scenes as a producer on some of the biggest television shows. He's estimated to be worth $450 million, according to Celebrity Net Worth.
"Dick was an amazing broadcaster. But he decided early on that he wanted to be in the business and not just a face in front of the camera," Seacrest told The Hollywood Reporter of Clark's ability to "look beyond the camera."
"He passed this advice on to me, and I haven't looked back. I love being a radio and TV host. But I also love being part of the business in a meaningful way, as it gives you more choices. Being a producer has been one of the most rewarding aspects of my career. And I will never forget being a producer alongside Dick – that was a dream come true."
PAT SAJAK LEAVING WHEEL OF FORTUNE
When Clark suffered a debilitating stroke in 2004 which affected his verbal communication, Seacrest said Clark "refused to quit" and was a true inspiration to so many people.
Ryan was asked to join Clark as the co-host of the famous "Dick Clark's New Year's Rockin Eve" in 2005 and performed most of the speaking roles due to Clark's limited speech. The show was renamed to "Dick Clark's New Year's Rockin' Eve With Ryan Seacrest" in 2009, and he took over full executive producer and hosting duties following Clark's death in 2012.
'WHEEL OF FORTUNE' HOST PAT SAJAK RETIRES: ALL THE TIMES HE SHOCKED VIEWERS
Simon Cowell, the creator of the popular singing competition show, stepped down as a judge in 2010 to pursue another one of his reality programs, "America's Got Talent."
In 2017, Seacrest shared a throwback snap with Randy Jackson and Cowell, writing, "They're gonna kill me for posting this #tbt."
While Seacrest was hosting the No.1 watched show in the country, he was also building upon his empire at E! News, and secured a $21 million deal to host red carpet coverage in addition to various programs. One of his biggest moves was creating and earning executive producer credits for the highest-rated show on the E! network, "Keeping Up with the Kardashians."
Seacrest went on, "He and I were having dinner… He says, 'Yo yo yo, Kardashians are over there. They're going to be hot man. They're going to be something.'"
Kim added, "We were having dinner with our friends. We had no TV show career, aspirations or anything. Randy says to us, 'Man you gotta work with Ryan. You gotta do something, you and Kourtney. You have to do something.' We had no idea what he was even talking about."
CLICK HERE TO SIGN UP FOR THE ENTERTAINMENT NEWSLETTER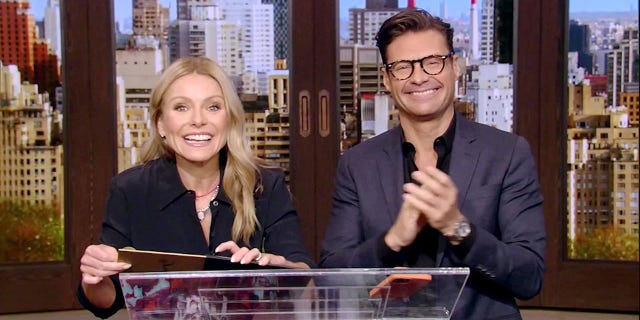 Seacrest and Kelly Ripa co-hosted the Daytime Emmy Award-winning "Live! with Kelly and Ryan" since 2017. (Daytime Emmy Awards/Getty Images)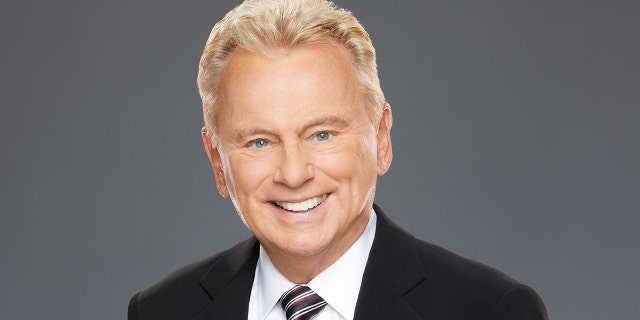 Pat Sajak is leaving "Wheel of Fortune" following the 2023-24 season. (Getty Images)
Pat Sajak announced Monday he's leaving "Wheel of Fortune" after 40 years.
Sajak, 76, tweeted that while "it's been a wonderful ride," his 41st season would be his last with the show.
"Well, the time has come. I've decided that our 41st season, which begins in September, will be my last," he wrote. "It's been a wonderful ride, and I'll have more to say in the coming months. Many thanks to you all."