Prince William is celebrating his 41st birthday on Wednesday – and some royal experts believe the occasion is bittersweet for the future king.
The Prince of Wales' fractured relationship with his younger brother, Prince Harry, is said to have deepened following the Duke of Sussex's explosive memoir "Spare," which was published in January. In it, the 38-year-old wrote of his struggles with royal life, often in eyebrow-raising detail.
The brothers were once inseparable, bonded by the loss of their mother, Princess Diana, and their royal journeys. It had always been believed that the brothers would continue to support each other as they continued their paths within the British monarchy.
Harry's story is dominated by his rivalry with his elder brother as well as the death of their mother. Harry described how growing up, he was tormented by his status as royal "spare" behind William. He recounted a longstanding sibling rivalry that worsened after Harry began a relationship with Meghan Markle, an American actress, whom he married in 2018. The couple made their exit from the U.K. in 2020 and moved to California.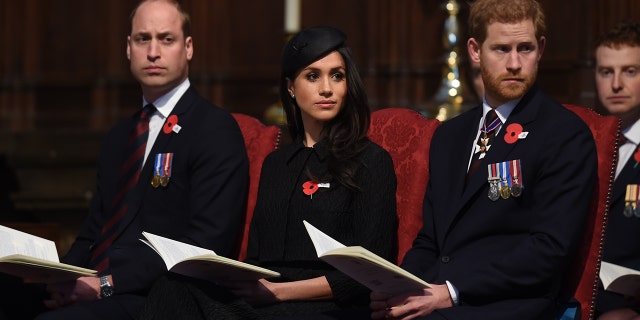 Prince Harry, right, alleged in his memoir, "Spare," that Prince William, left, called his wife, Meghan Markle, center, "difficult" and "rude." ( Eddie Mulholland/WPA Pool/Getty Images)
In "Spare," Harry said that during an argument in 2019, William called the Duchess of Sussex "difficult," "rude" and "abrasive" before grabbing him by the collar, ripping his necklace and knocking him down. During their alleged argument, Harry said he suffered cuts and bruises from landing on a dog bowl. William later apologized.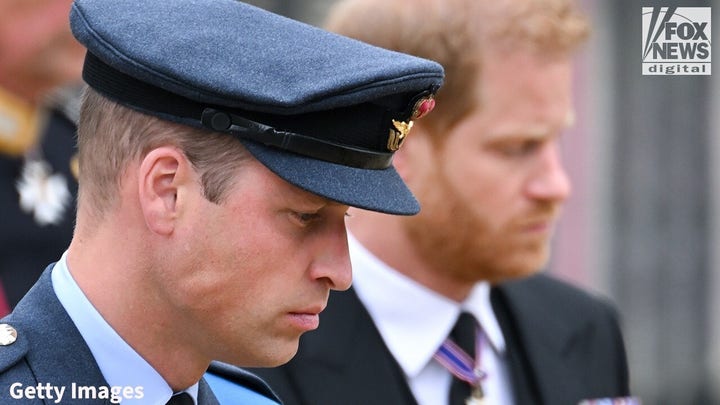 Video
Harry said their father, King Charles III, implored the brothers to make up, saying after the funeral of Prince Philip in 2021, "Please, boys. Don't make my final years a misery."
It wasn't the first time Harry, 38, spoke of his deteriorating relationship with William.
In the special, Nicholl said William was increasingly worried about his brother and his whirlwind romance with the former "Suits" star following their engagement in late 2018.
CLICK HERE TO SIGN UP FOR THE ENTERTAINMENT NEWSLETTER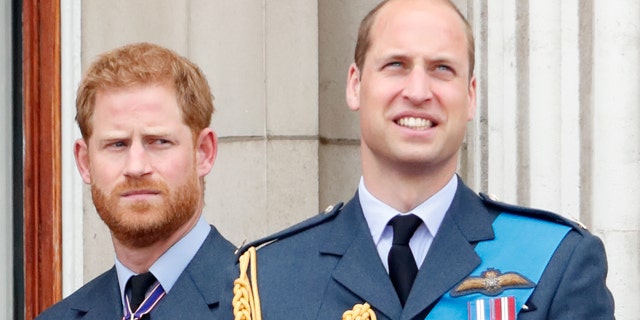 Royal author Katie Nicholl said the relationship first began to break down after Prince William asked Prince Harry to take things slow with Meghan Markle. (Max Mumby/Indigo/Getty Images)
"William was quite concerned that the relationship had moved so quickly," Nicholl said at the time. "And being close to Harry, you know, probably the only person close enough to say to Harry, 'This seems to be moving quickly. Are you sure?' And I think what was meant as well-intended brotherly advice just riled Harry."
British royals expert Hilary Fordwich told Fox News Digital that William was "horrified" by the tell-all, which was viewed by nearly 50 million people globally.
"[It] signified the first betrayal of their inner sanctum of trust," she said. "… [But] like his grandmother, Prince William has his eye on the long game. … He is, by all his actions, distancing himself from his wayward brother."
PRINCE WILLIAM AND KATE MIDDLETON OFFER TO REPLACE STOLEN ITEMS FROM WELSH CHURCH: 'VERY UNEXPECTED AND KIND'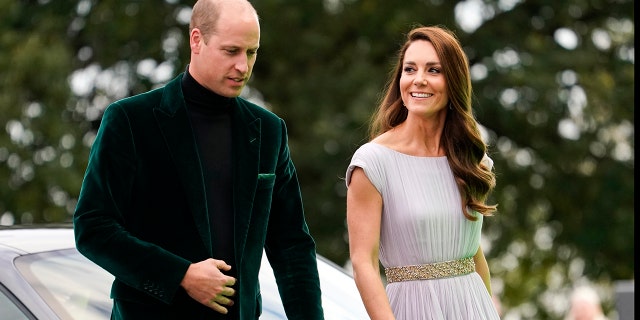 The Prince and Princess of Wales married in 2011. They share three children: Prince George, Princess Charlotte and Prince Louis. (Alberto Pezzali/WPA Pool/Getty Images)
"Beneath the surface, it's a different story," he continued. "Of course, he had always expected Harry to be at his side on the Buckingham Palace balcony. Of course, Harry is the only other person on the planet who knows what it was like to be doted on and smothered with motherly love by Princess Diana. Harry is also the only person who knows what it was like to cope with Diana's sudden death. The tie between them went beyond any normal brotherly bond. It has to be deeply scarring to see that bond severed."
Kinsey Schofield, the host of the "To Di For Daily" podcast, told Fox News Digital that William's relationship with Kate, 41, has been essential during the ongoing rift.
"Prince William was very picky in choosing his life partner, and I think that decision has been incredibly beneficial to him over the last several years," said Schofield. "The love and support he has received from his wife and children have been crucial to his heart and healing. We will continue to see a gentle and dedicated father and a smitten husband. William is kind and charming like Princess Diana."
"Spare" gives no sign that royal family relations will be repaired anytime soon. Harry told ITV in an interview to promote the book that he wants reconciliation but that there must be "accountability" first.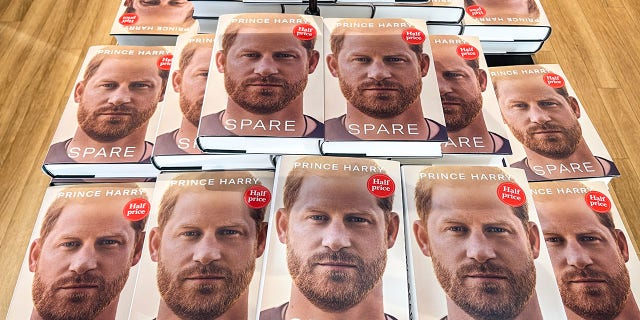 Prince Harry's memoir, "Spare," is the fastest-selling nonfiction book of all time. (Matt Cardy/Getty Images)
In the final pages of the memoir, Harry described how he and William walked side by side during the funeral procession of Queen Elizabeth II in September but spoke barely a word to one another.
"The next day, Meg and I returned to the United States," he wrote.
"There seems to be no real interest on the part of either brother to repair all the damage that's been done," Andersen said. "Besides, they both have plenty on their plate. William has assumed a huge burden as Prince of Wales. The future of a teetering monarchy rests squarely on his shoulders. Meanwhile, Harry and Meghan are scrambling to ink huge deals that will make them tons of money and essentially keep them in the game of being 'relevant.'"
"The one person in the entire world who not only knew William's beloved mother but who shared his tumultuous childhood won't be by his side," Fordwich said. "Worse yet, it's highly unlikely there will be either communication or reconciliation."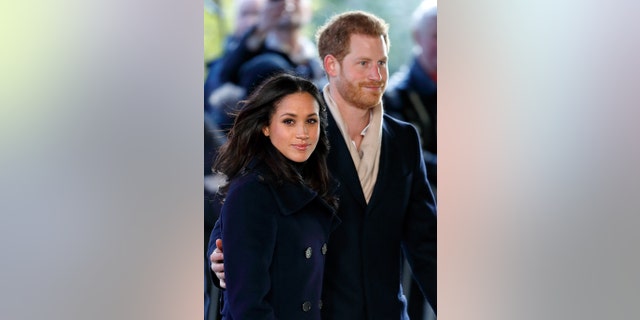 The Duke and Duchess of Sussex stepped back as senior royals in 2020. They live in California with their son, Prince Archie, and daughter Princess Lilibet. (Max Mumby/Indigo/Getty Images)
The Duke and Duchess of Sussex live in the wealthy coastal city of Montecito in California with their two young children.