EXCLUSIVE: With President Biden widely anticipated to announce his bid for re-election, the Republican National Committee is launching a website dedicated to fact-checking the president in real time.
The RNC says it aims to make "factcheckbiden.com," the president's "least favorite website."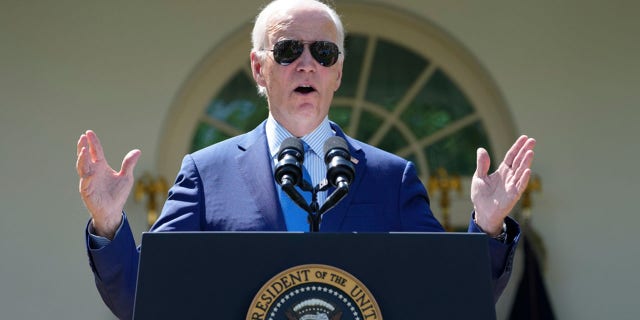 President Biden speaks before signing an executive order that would create the White House Office of Environmental Justice in the Rose Garden of the White House in Washington, Friday, April 21, 2023. (AP Photo/Susan Walsh)
"Not only has Biden created crisis after crisis, he lies about the damage that he's done to our country. Whether it's claiming that the border is secure, that our economy is strong, or that the botched withdrawal from Afghanistan was a success, Biden and his administration refuse to acknowledge the truth," RNC Chairwoman Ronna McDaniel said in a statement.
"The RNC will continue to hold Biden accountable for his lies, and on November 2024, the American people will too."
HUGE MAJORITY OF AMERICANS OPPOSE BIDEN RUNNING AGAIN, CITING ONE 'MAJOR' FACTOR: POLL
The website, which launches Monday, is an extended arm of RNC Research and Rapid Response. The RNC says Fact Check Biden will share fact checks with the press and public "as Biden lies."
"Fact Check Biden will be integral in holding Biden accountable during his public remarks, both campaign and official events," the RNC said in a statement.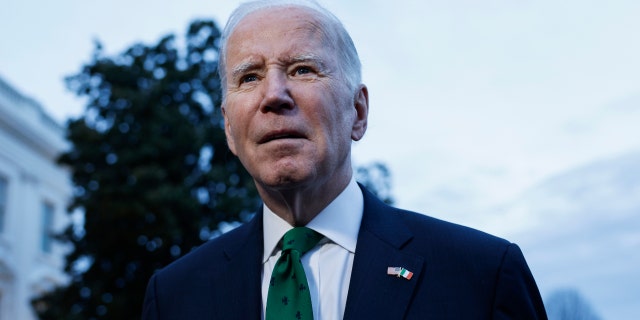 President Biden speaks with reporters before departing from the South Lawn of the White House on Marine One on March 17, 2023, in Washington, D.C. President Biden is spending the weekend in Wilmington, Delaware. (Anna Moneymaker/Getty Images)
Biden, 80, is widely expected to make his bid for a second term as president this week. The president and his team are hoping to make the announcement via a campaign video on Tuesday – which would mark the fourth anniversary of his 2020 campaign launch.
Speculation has swirled for months over whether Biden would run for re-election, with his team only saying he "intends to run," but not making any other statements in the affirmative.
CLICK HERE TO GET THE FOX NEWS APP
He said last week, however, that an announcement about his potential candidacy would come "relatively soon."
Fox News' Brandon Gillespie contributed to this report.