Italian officials are calling for a man to be identified and reprimanded after he was filmed defacing the ancient Colosseum in Rome.
In a video shared by Gennaro Sangiuliano, Italy's culture minister, a tourist is seen carving the name of his fiancée into a wall inside the landmark with "Ivan + Hayley."
He also shared a blurred image of the suspect.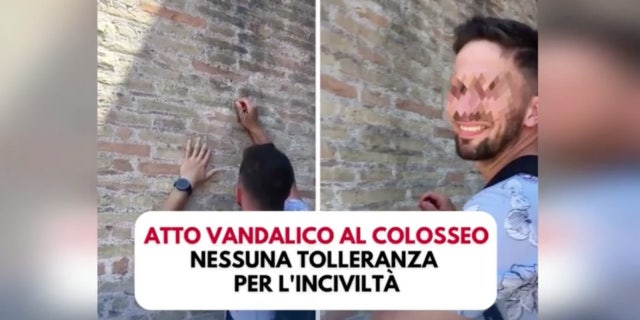 A man was caught on camera carving names into a wall of Rome's Colosseum. (Gennaro Sangiuliano)
"I consider it very serious, unworthy and a sign of great incivility that a tourist defaces one of the most famous places in the world, the Colosseum, to engrave the name of his fiancee," Sangiuliano tweeted. "I hope that whoever did this will be identified and sanctioned according to our laws."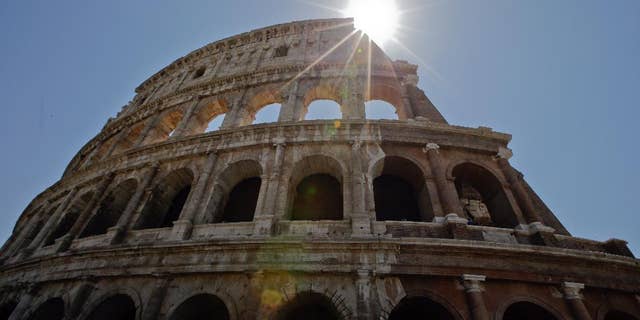 A view of the Colosseum. A tourist was caught on camera carving his name and his fiancee's name into the walls of the historic structure.  (The Associated Press)
In 2020, an Irish tourist was seen by private security guards carving his initials into the centuries-old structure, a UNESCO World Heritage site.
CLICK HERE TO GET THE FOX NEWS APP
The incident happened just a few days after another tourist, a 40-year-old Polish man, crashed a drone inside the Colosseum after he was told it was a no-fly zone, according to the report.