A school district in Massachusetts will host its first public meeting Monday since a superintendent candidate reportedly lost his job offer for addressing female colleagues as "ladies."
Dr. Vito Perrone previously told the Daily Hampshire Gazette that he was offered the position as the head of Easthampton Schools on March 23 but later notified that the job offer had been withdrawn over his choice of salutation in an email to negotiate his salary with School Committee Chair Cynthia Kwiecinski and executive assistant Suzanne Colby, both female.
Kwiecinski reportedly interpreted his "ladies" greeting as a "microaggression," according to the newspaper. Kwiecinski later told the Gazette that most of her fellow committee members believed it was "extremely unprofessional" and "inappropriate" of Perrone to address the chairperson "with a familiarity that he had not earned."
SCHOOL SUPERINTENDANT CANDIDATE SAYS JOB OFFER WAS RESCINDED AFTER CALLING TWO FEMALES 'LADIES' IN EMAIL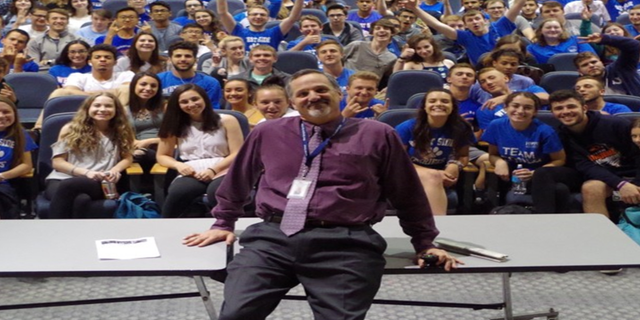 Vito Perrone (LinkedIn / Vito Perrone)
"It is true that I was insulted by the familiarity with which the candidate addressed me and the committee's executive assistant in correspondence that was part of a salary negotiation," Kwiecinski reportedly said in an email to the Gazette. "While I speak informally most of the time, if I am addressing a public official — especially in written communication, and even more so if engaged in salary negotiations — I would always use formal titles. The salutation 'Ladies' raised concerns among most that the candidate might make administrators and teachers feel uncomfortable if used in the future instead of calling them by their names or titles."
Easthampton Public Schools will host a school committee hearing via Zoom at 6 p.m. Monday, an online agenda says.
It will begin with up to 90 minutes for "public speak," allotting up to three minutes per speaker. The agenda says the meeting will then transition into "Superintendent candidate discussion and/or potential vote on whether or not to continue negotiations with the candidate."
Another agenda item says, "Superintendent Search discussion and/or potential vote on a candidate to be the next superintendent." The meeting is then to remain in open session "while Chair contacts the candidate to offer the position subject to negotiations, and/or discuss the candidate's response to the offer of employment subject to negotiations."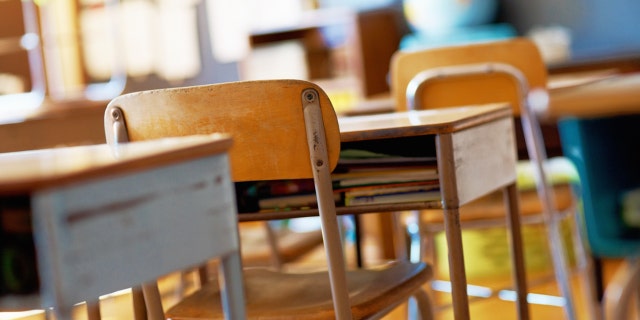 The Easthampton School Committee rescinded Dr. Vito Perrone's job offer. (iStock)
MASSACHUSETTS SCHOOL UNDER FEDERAL INVESTIGATION AFTER STUDENT PLAY LIMITS AUDITIONS TO PERSONS OF COLOR
The Boston Herald reported that the school board was to host a meeting last week, but it was canceled after hundreds of people tried to log into the Zoom.
A rally was also held in support of Perrone. State Sen. John Velis, a Democrat, also defended Perrone.
"This appears to be an over-the-top and disproportionate response to something that, if nothing else, could have been used as a teachable moment," Velis said. "Enough is enough."
Colby, meanwhile, wrote a message on Facebook to "clear my name and reputation."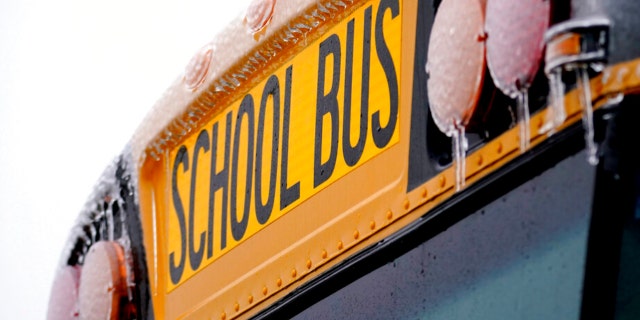 Dr. Vito Perrone said he lost his job offer as superintendent when he emailed to negotiate pay and time off and addressed two females as "ladies." (AP Photo / Tony Gutierrez / File)
"I am NOT an elected official of Easthampton. I am NOT a voting member of the School Committee. I am, for the past 27 years, a proud and dedicated employee of the Easthampton Public Schools. My name and title were used in an email for procedural purposes," the assistant wrote.
CLICK HERE TO GET THE FOX NEWS APP
"I want to be clear, I am a Lady. I appreciate being called such, and I appreciate being treated as such. To me, the word represents respect," Colby said. "I am not offended by the word or term, HOWEVER, I am respectful to those who may be offended by the word or term. Those of you who know me, know how important it is to ME to be respectful of ALL individuals. Now, I respectfully ask everyone to please refrain from further defaming my name, my reputation, and my character for something I did not say, nor did I have a say in."
The school district did not immediately return a Fox News Digital email requesting comment.