A 9-year-old boy from New York City has died after being shot and killed less than an hour after arriving to the Dominican Republic for spring break in what police say was a botched robbery.
According to Dominican Republic officials, 9-year-old Gioser Luis Féliz and his family arrived in Santiago on Wednesday, April 19 and were riding inside a rental car when a group of six men began following them.
Dominican Republic police say that the group of men allegedly followed the rental car from Cibao International Airport and attempted to stop and rob the vehicle. The boy's father, Sergio Luis Feliz, and at least one other person were also in the vehicle.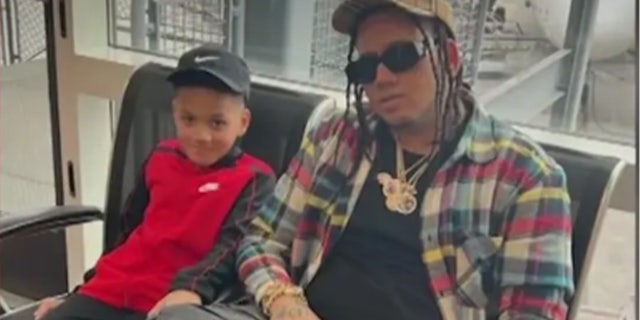 Gioser Luis Féliz and his father, Sergio Luis Feliz Mancebo departed from JFK on April 19 and flew to spend spring break in the Dominican Republic. 
When the group refused to stop, one of the robbers opened fire, striking the fourth grader in the head.
Gioser died in surgery following the fatal attack.
NEW YORK POLICE MAKE ARREST IN DECADES-OLD MURDER OF COP'S DAUGHTER
By Friday, April 21, Santiago police had arrested six of the men. In a disturbing turn, Santiago News Outlet SIN News is reporting that at least one of the suspects was a friend of Gioser's father, Sergio.
NEW YORK POLICE MAKE ARREST IN DECADES-OLD MURDER OF COP'S DAUGHTER
The president of the Dominican Republic, Luis Abinader, confirmed five of the arrests on Twitter and called the homicide a "horrendous crime."
"Since I found out about the death of the child Gioser Luis Féliz, I have been following up on the case." Abinader wrote in a translated Twitter post. "I have been informed by the Director of the National Police about the arrest of the 5 criminals who committed this horrendous crime. Now justice must be ensured in the courts."
Gioser's father told FOX 5 New York that he believes that a photo of him and his son posted to social media just before they took off made have made their targets for the robbers.
CLICK HERE TO GET THE FOX NEWS APP
Family members say that Gioser's body will be flown back to the U.S. in the next few days.