Katy Perry continues to garner criticism from the "American Idol" audience.
During last night's show, the "Firework" singer was met with an onslaught of boos for critiquing contestant Nutsa's wardrobe after she gave a showstopping performance of the Grace Potter and the Nocturnals hit "Paris (Ooh La La)."
Nutsa was met with positive feedback from Lionel Richie, who told the singer her energy was palpable, saying, "That was just so wonderful to watch."
Perry, who has tangled with Nutsa in the past, was ready with her commentary, telling the Georgia native, "Every time you take the stage it's like you glitter-bomb the stage."
KATY PERRY UNDER FIRE: 'AMERICAN IDOL' JUDGE CRITICIZED FOR CONTESTANT COMMENTS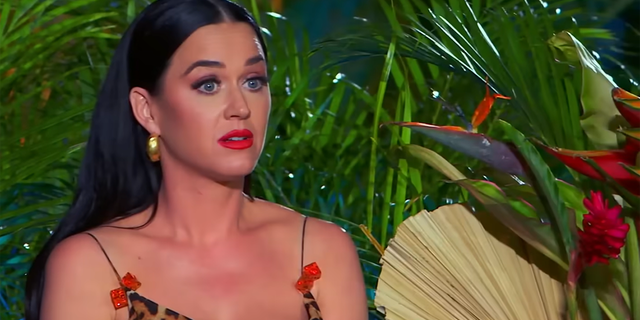 Katy Perry was booed by the live audience of "American Idol" for her critique of contestant Nutsa's outfit. (ABC/The Walt Disney Company)
"It's like those baby reveal cannons," judge Luke Bryan interjected, referencing gender reveal celebrations.
"Listen, I think that one thing that I'd personally like to see from you is not one piece of glitter the next time. I know that's gonna be hard," Perry told the singer.
The camera panned to the audience, which started booing Perry loudly, putting their thumbs down.
"Yes, yes! Katy got booed," Bryan rejoiced. "Katy got booed!"
"First time in six seasons, woohoo," Perry joked back. "But what I'm saying is that I'd like you to flip the script. I think we want to be like, pulled in by our hearts too. I'd love to see that, and I think America might too," she relayed to Nutsa.
Throughout Nutsa's lively and energetic performance, each judge's reaction varied.
The camera panned to Richie enjoying the performance, looking to his left to see how his fellow judges were receiving Nutsa, while Perry looked slightly shocked by what she was seeing on stage. Bryan sheepishly grinned, looking in the direction of both Richie and Perry.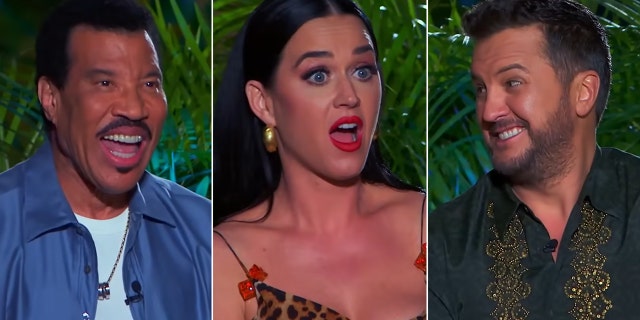 Each judge reacted differently to Nutsa's performance. (ABC/The Walt Disney Company)
CLICK HERE TO SIGN UP FOR THE ENTERTAINMENT NEWSLETTER
This is not the first time Perry has not connected with a performance of Nutsa's.
Earlier this month, Nutsa was paired with contestant Carina DeAngelo for a duet. Prior to the performance, DeAngelo shared that her partner had slept through a rehearsal.
Perry took notice, calling the performance "underwhelming."
"I just think the energy was broken between both of you, and so I think you couldn't give each other the energy you both needed. That you both deserved," Perry added. "I think you're both better than that performance."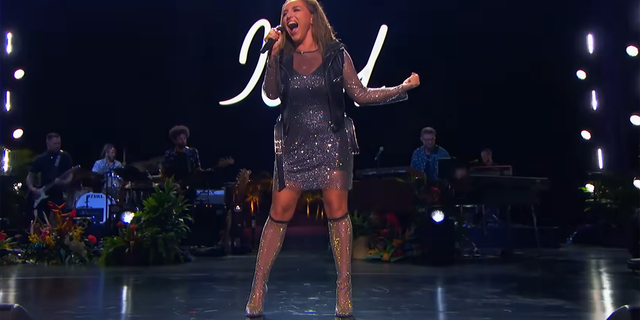 Nutsa was criticized for her wardrobe on the top 26 episode of "American Idol." (ABC/The Walt Disney Company)
CLICK HERE TO GET THE FOX NEWS APP
Perry received backlash for her criticism, however Nutsa later apologized for her role directly to the judge.
"Katy, I wanted to apologize because I felt very bad when you said to me, 'More grace, more grace,'" she said, referencing the moment. "I wanted to like tell also my side of the story," she continued, "and I felt so bad I was, like, frozen. Then I didn't want to bring negative energy, so that's why I didn't say nothing. I thought that because I didn't speak up that I could not really speak because I did not want to cry onstage, but after I left the stage I was just like destroyed, so I wanted to apologize for this."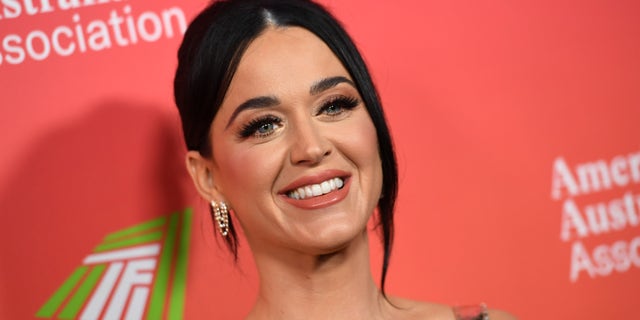 Katy Perry has been a judge on "American Idol" since the program was revived by ABC in 2018. (JC Olivera)
Throughout season 21, Perry has been the subject of overt backlash, particularly when she was accused of "mom-shaming" contestant Sara Beth Liebe during her audition earlier this year. Liebe later quit the reality competition show.