Russia on Tuesday said it quelled an attack in Belgorod, just over the Ukrainian border some 50 miles north of Kharkiv, killing dozens of attackers in a roughly 24-hour fight.
Moscow claimed the saboteurs were Ukrainian, though Kyiv has said it had nothing to do with the assault, and two separate anti-Vladimir Putin groups have claimed credit for the attack, according to Reuters.
The Russian Volunteer Corps (RVC) and Freedom of Russia Legion have both said they were responsible for the attack that reportedly saw some 70 attackers killed in a raid that began Monday.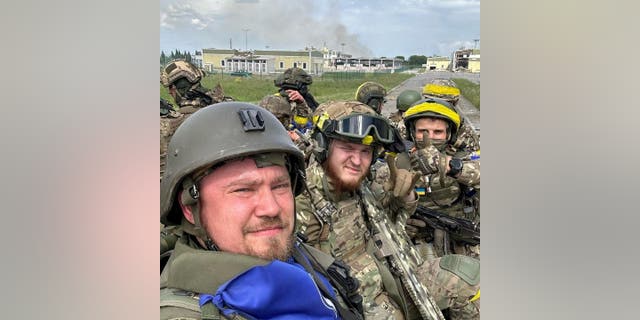 Members of Russian Volunteer Corps pose for a picture atop an armored vehicle at Graivoron border crossing in Kozinka, Belgorod region, Russia, in this handout picture released May 23, 2023. ( Russian Volunteer Corps/Handout via REUTERS)
POLAND SAYS NO TO ANY 'ARTIFICIAL PEACE PLAN' BETWEEN UKRAINE, RUSSIA
The groups are apparently not affiliated.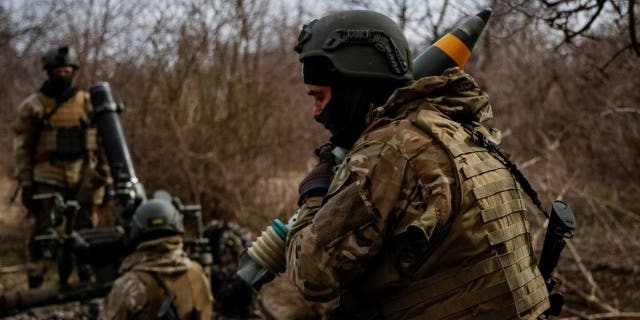 Service members with the Freedom of Russia Legion under the Ukrainian Army prepare to fire a mortar at a Russian military position as Russia's invasion of Ukraine continues in Donetsk region, Ukraine, March 21, 2023. (REUTERS/Alex Babenko)
EUROPEAN UNION WELCOMES US DECISION TO GREENLIGHT F-16 TRAINING FOR UKRAINIAN PILOTS
The Russian Belgorod region is a vital hub for Moscow's war effort in Ukraine, housing fuel and ammunitions depots. It was listed by Putin last year when he ordered certain areas increase their state of readiness and defenses.
Russian officials have not said how many Russians were killed in the assault.
A dozen Russian civilians were injured in the attack.
The Associated Press contributed to this report.