State Department deputy spokesman Vedant Patel was pressed by a reporter in a contentious exchange Thursday over the department's new policy that reportedly mandates the use of pronouns in all State Department emails.
At the conclusion of Patel's Thursday briefing, Associated Press reporter Matt Lee, who covers the State Department, asked Patel to address the new internal pronoun policy which reportedly mandates all employees to include their pronouns in the 'from' field on all agency emails. Lee said he discovered the "mandatory" policy hours earlier during an email exchange with Patel's colleagues.
"Have you gotten any emails from any of your colleagues before you came out here… since about noon or so? Lee asked.
STATE DEPT. PROMISES TO PUNISH NORTH KOREA IF ILLICIT SATELLITE IS LAUNCHED
"Within the last hour and a half… the State Department's internal email system — and I tested this, so I know that it's true — has added pronouns to people's — not their signature — but to where it says 'from,'" Lee said. "Why?"
"This is not something that anybody has a choice about," he continued, "and so I'm wondering why and who made this decision."
DESANTIS CANCELS 'PRONOUN OLYMPICS' FOR STUDENTS, TEACHERS AND SAYS IT'S 'NOT HAPPENING IN FLORIDA'
When Patel tried to stress the right of individuals to include their preferred pronouns, Lee interjected, "I don't have a problem with doing it and if people want their pronouns attached to it, it's fine! But it should be a choice. Not something the State Department imposes on people, especially if it's wrong," he said.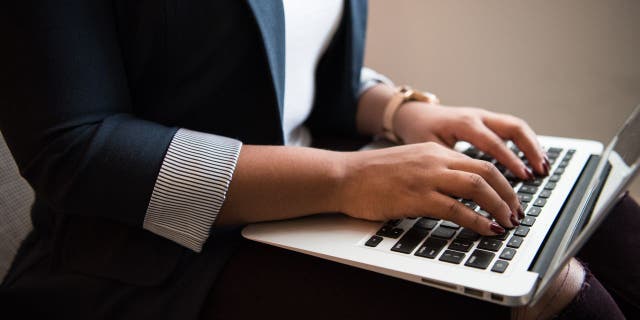 The State Department said Thursday in a statement that its Outlook server involuntarily added gender pronouns to employee emails. (CyberGuy.com)
Patel said he would "look into this." The heated exchange seemingly concluded the question portion of his briefing.
State Department spokesperson Matthew Miller issued a response to Lee's question on Twitter later Thursday, claiming that the department's Outlook server involuntarily added gender pronouns to employee emails.
"Today on International Pronouns Day, we share why many people list pronouns on their email and social media profiles," the department tweeted in October 2021.
This week, Secretary of State Anthony Blinken commemorated "International Day Against Homophobia, Biphobia, Interphobia, and Transphobia" on Twitter, calling for an end to "harmful conversion therapy practices, including those that attempt to change a person's sexual orientation, gender identity or expression, or sex characteristics. "