Hasta la vista, pothole!
Arnold Schwarzenegger recently took it upon himself to fill in a pothole in his Los Angeles neighborhood that he said he had been "waiting" for three weeks to be repaired.
The "Terminator" actor posted a video on his social media account of himself and his "team" working up a sweat as they poured concrete into the hole.
"Today, after the whole neighborhood has been upset about this giant pothole that's been screwing up cars and bicycles for weeks, I went out with my team and fixed it," the former California governor wrote. "I always say, let's not complain, let's do something about it. Here you go."
ARNOLD SCHWARZENEGGER TEAMS UP WITH 'TOP GUN' STAR, TELLS FANS, 'I'M BACK, BABY'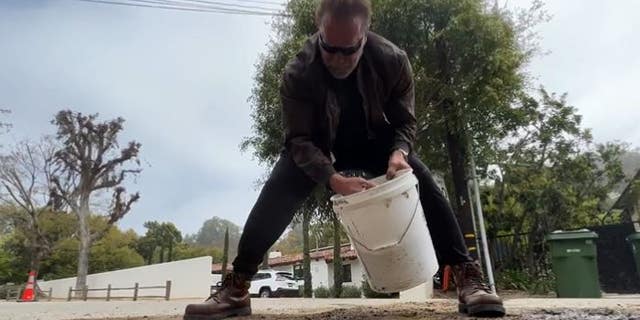 Arnold Schwarzenegger fills in a pothole in his neighborhood.  (Arnold Schwarzenegger/Twitter)
In the video, one of his neighbors stopped her car to thank him.
"You're welcome," he told the woman. "You have to do it yourself. This is crazy. For three weeks I've been waiting for this hole to be closed," he said.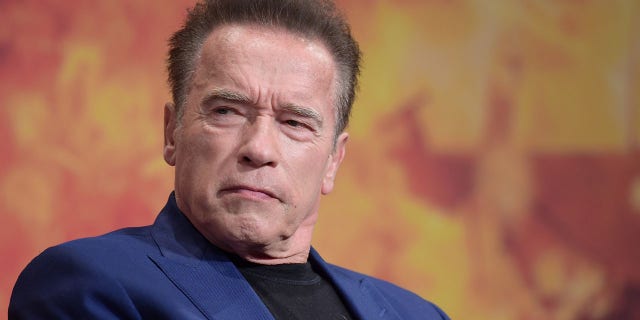 The 'Terminator' star and former governor is still doing his part for the state of California.  (Getty Images)
Schwarzenegger's spokesperson Daniel Ketchell said that residents in the neighborhood made repeated requests to fix the pothole and others in the area after the streets were ravaged by recent storms.
CLICK HERE TO SIGN UP FOR THE ENTERTAINMENT NEWSLETTER
The city has received nearly 20,000 requests to fix potholes since the end of the year. Mayor Karen Bass announced a plan last week to address the unprecedented damage incurred by Los Angeles streets over the stormy winter.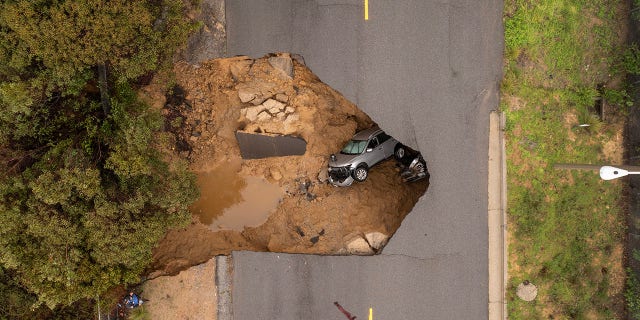 Los Angles streets have been ravaged by recent winter storms.  (David McNew/Getty Images)
CLICK HERE TO GET THE FOX NEWS APP
"City workers are pulling out all the stops, but not to just prepare for every pothole that is reported, but also to be proactive," she said. "That means driving around the city, throughout this district and all others, to assess the conditions of our streets and identify and repair the damage right away."
The Associated Press contributed to this report.