The Biden administration is asking a court to stay a preliminary injunction preventing it from meeting with tech companies about social media censorship.
In a court memo filed Thursday, the Biden administration argued that it faced "irreparable harm" because the injunction may prevent it from "working with social media companies on initiatives to prevent grave harm to the American people and our democratic processes."
"These immediate and ongoing harms to the Government outweigh any risk of injury to Plaintiffs if a stay is granted, and for the same reason, a stay is in the public interest," the court memo stated.
U.S. District Judge Terry Doughty chose Independence Day to issue an injunction blocking multiple government agencies and administration officials. In his words, they are forbidden to meet with or contact social media companies for the purpose of "encouraging, pressuring, or inducing in any manner the removal, deletion, suppression, or reduction of content containing protected free speech."
The Justice Department filed a notice of appeal and said it would also seek to try to stay the court's order.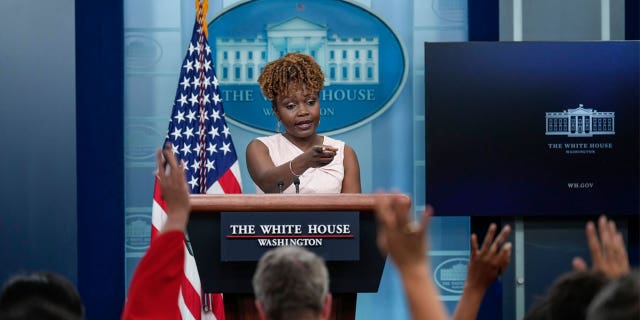 White House Press Secretary Karine Jean-Pierre was pressed by reporters about the cocaine that was allegedly found in the West Wing over the weekend. (Drew Angerer/Getty Images)
White House press secretary Karine Jean-Pierre said, "We certainly disagree with this decision." She declined to comment further.
An administration official said there was some concern about the impact the decision would have on efforts to counter domestic extremism — deemed by the intelligence community to be a top threat to the nation — but that it would depend on how long the injunction remains in place and what steps platforms take on their own.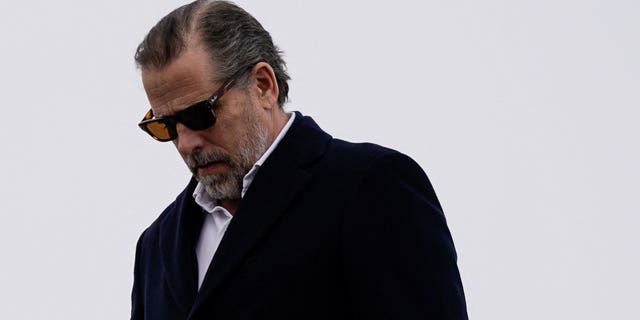 Hunter Biden disembarks from Air Force One at Hancock Field Air National Guard Base in Syracuse, New York, U.S., February 4, 2023. (REUTERS/Elizabeth Frantz)
Social media companies routinely take down posts that violate their own standards, but they are rarely compelled to do so by the U.S. government.
Administration attorneys, in past court filings, have called the lawsuit an attempt to gag the free speech rights of administration officials themselves.
Doughty has previously ruled against the Biden administration in other high-profile cases involving oil drilling and vaccination mandates.