An IRS whistleblower who came forward to testify before Congress on Wednesday confirmed claims by House Republicans that Hunter Biden and his companies raked in over $17 million from foreign sources over several years, beginning while his father was vice president.
The House Oversight Committee interviewed two IRS whistleblowers alleging political misconduct throughout the Hunter Biden investigation: special agent Joseph Ziegler, whose identity was revealed during the hearing, and his IRS supervisor Gary Shapley, who previously blew the whistle on alleged political influence surrounding prosecutorial decisions throughout the years-long federal probe into the president's son.
Ziegler told Committee Chairman James Comer, R-Ky., that Hunter Biden, his family members and business associates received over $17 million due to business dealings in China, Ukraine and Romania.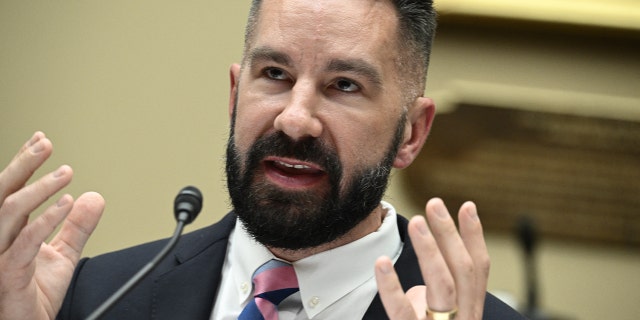 Joe Ziegler, Internal Revenue Service Whistleblower X, testifies before the House Committee on Oversight and Accountability during a hearing regarding the criminal investigation into the Bidens on Capitol Hill in Washington, D.C., on Wednesday. (BRENDAN SMIALOWSKI/AFP via Getty Images)
JAMIE RASKIN SAYS HUNTER BIDEN 'EXERCISING HIS SECOND AMENDMENT RIGHTS' IN JAB AT REPUBLICANS
"The purpose of documenting the foreign sources is part of a normal international tax investigation," Ziegler said. "We have to figure out where the money is coming from."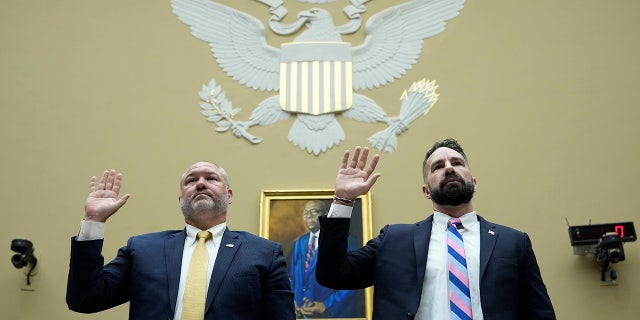 Supervisory IRS Special Agent Gary Shapley, left, and IRS Criminal Investigator Joseph Ziegler are sworn in as they testify during a House Oversight Committee hearing related to the Justice Department's investigation of Hunter Biden on Capitol Hill in Washington, D.C., on Wednesday. (Drew Angerer/Getty Images)
Comer argued the foreign payments demonstrate an "influence-peddling scheme to enrich the Bidens."
"Despite creating many companies after vice president took office, the Biden family used associates companies to receive millions of dollars from foreign companies in China, Ukraine and Romania after foreign companies sent money to business associates companies," the chairman said. "The Bidens then received incremental payments over time to various different bank accounts. These complicated financial transactions were used deliberately to conceal the source of funds and total amounts. No normal business operates like this."