President Biden was spotted with his embattled son Hunter Biden during the annual White House Easter Egg Roll on Monday, as dual federal investigations into the Biden family heat up.
Hunter and his wife, Melissa Cohen, and their son, Beau, arrived at the White House Sunday night after landing at Fort McNair aboard Marine One. Hunter was photographed with his father mingling with visitors on the South Lawn of the White House.
The U.S. Attorney's Office in Delaware launched a criminal investigation into Hunter's business and tax dealings in 2018, and it is still ongoing. Meanwhile, House Republicans have launched their own investigation into Hunter's business deals and any potential involvement by President Biden.
Hunter, who has adamantly denied any wrongdoing, has not been charged with a crime related to the investigation. The president has maintained he had no knowledge of his son's business dealings.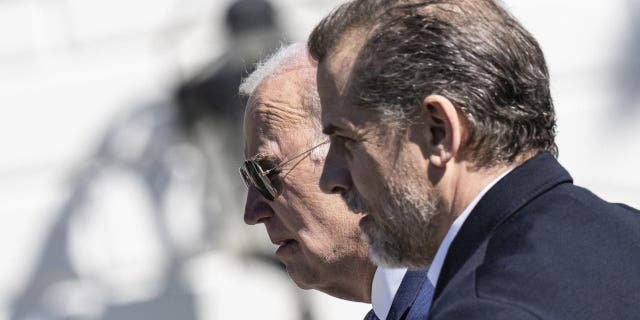 President Joe Biden and his son Hunter Biden attend the annual Easter Egg Roll on the South Lawn of the White House on April 10, 2023. (Drew Angerer/Getty Images)
JOE BIDEN MET WITH AT LEAST 14 OF HUNTER BIDEN'S BUSINESS ASSOCIATES WHILE VICE PRESIDENT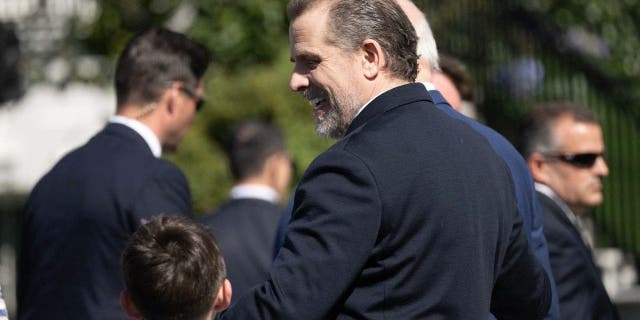 Hunter Biden walks with President Joe Biden at the annual Easter Egg Roll at the White House on April 10, 2023. (Andrew Caballero-Reynolds/AFP via Getty Images)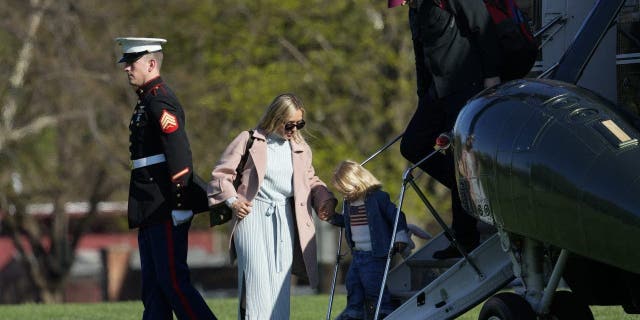 Hunter Biden exits Marine One with his wife Melissa Cohen and their son Beau Biden at Fort McNair, Easter Sunday, April 9, 2023, in Washington. (AP Photo/Alex Brandon)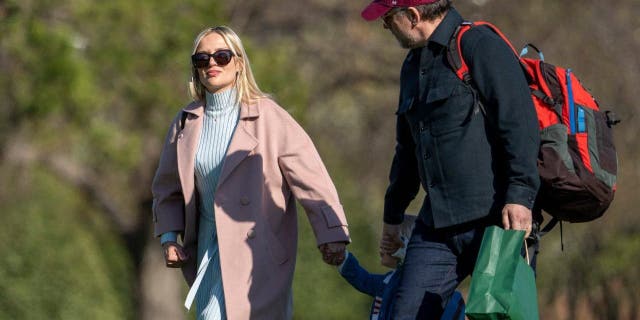 Hunter Biden walks with his wife, Melissa Cohen, and son Beau Biden upon arrival at Fort McNair on Easter Sunday, April 9, 2023, in Washington. (AP Photo/Alex Brandon)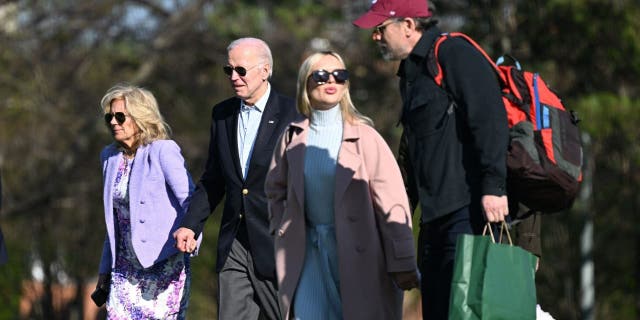 President Joe Biden, first lady Jill Biden, Hunter Biden and his wife Melissa Cohen walk to the motorcade after arriving at Fort McNair in Washington, D.C., on April 9, 2023. (Andrew Caballero-Reynolds/AFP via Getty Images)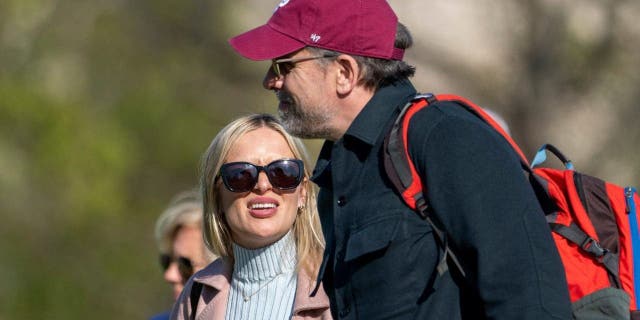 Hunter Biden and his wife, Melissa Cohen (AP Photo/Alex Brandon)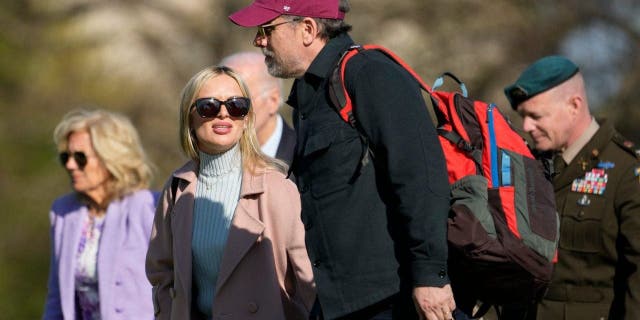 Hunter Biden walks with his family at Fort McNair on April 9, 2023. (AP Photo/Alex Brandon)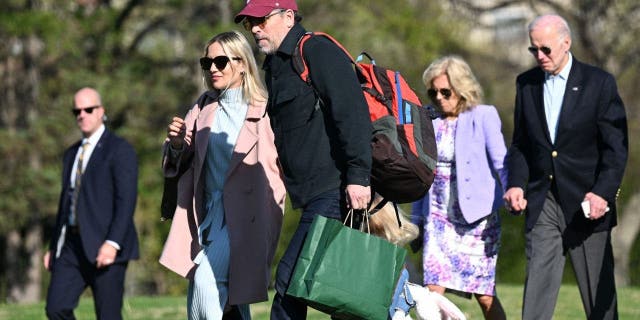 The Biden family on Easter Sunday (Andrew Caballero-Reynolds/AFP via Getty Images)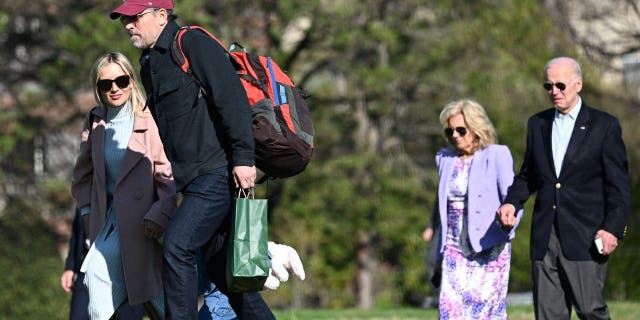 Dual federal investigations into the Biden family are heating up. (Andrew Caballero-Reynolds/AFP via Getty Images)