Allegations then-Biden campaign adviser Antony Blinken was the "impetus" behind the letter signed by 51 current-or-former intel officials that claimed Hunter Biden's laptop bombshell had the hallmarks of a "Russian information campaign" should preclude him from representing the United States in any peace talks between Russia and Ukraine, critics said Monday.
Former Director of National Intelligence John Ratcliffe recounted on "The Story" how, after people like Rep. Adam Schiff, D-Calif., declared the laptop story a Kremlin smear campaign, he intently contradicted such claims publicly.
"The only intelligence Adam Schiff had is the intelligence that I've shared with him, and the intelligence community doesn't have any that indicates this is a Russian disinformation campaign," Ratcliffe said, adding he declined to say at the time he knew the FBI had the laptop's contents in its possession – because he also did not want to prejudice the future first son's legal rights.
At the time the letter was published in Politico, Ratcliffe said former acting CIA Director Mike Morell – whose testimony before House Judiciary Committee Chairman Jim Jordan, R-Ohio, reportedly identified Blinken as the impetus behind the letter – knew that the intelligence community, under Ratcliffe, already declared the laptop not to be disinformation.
JORDAN TORCHES BIDEN: HE MADE HUNTER LAPTOP LETTER SEEM 'ORGANIC' AFTER BLINKEN OUTED AS 'IMPETUS'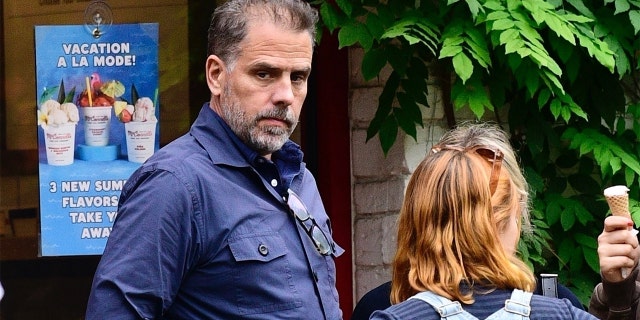 Hunter Biden, son of President Biden, in Los Angeles, Aug. 22, 2022. (BACKGRID USA)
Blinken, who later became the current secretary of state, also knew that fact, Ratcliffe claimed.
"They obviously did it as an effort not just to win the election, but to mislead voters about the truth. They suppressed the truth and they and they amplified a lie," he said.
In a time of less discordant politics, Ratcliffe added, Blinken would face bipartisan calls to resign his current post.
Additionally, given the allegations, Blinken should not be trusted as America's top diplomat in any negotiations between Russia and their foes like Ukraine, he said.
BIDEN CAMPAIGN, BLINKEN ORCHESTRATED INTEL LETTER TO DISCREDIT HUNTER LAPTOP STORY, EX-CIA OFFICIAL SAYS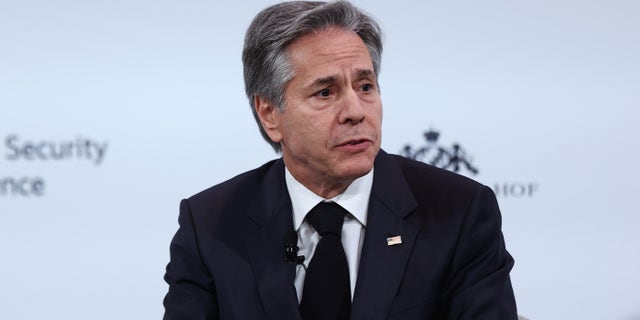 Blinken in Muenchen, Germany (Photo by Johannes Simon/Getty Images)
"With everything that's happening with Russia and in Ukraine, the idea that Anthony Blinken would be our point-person for potential peace talks with a government that he lied about to get the job that he's in is just absolutely untenable."
In regard to the current investigation into Hunter Biden being led by the Trump-appointed U.S. Attorney in Wilmington, Del., another former federal official said the advent of an IRS whistleblower claiming a Justice Department official misled Congress about some aspect of the investigation.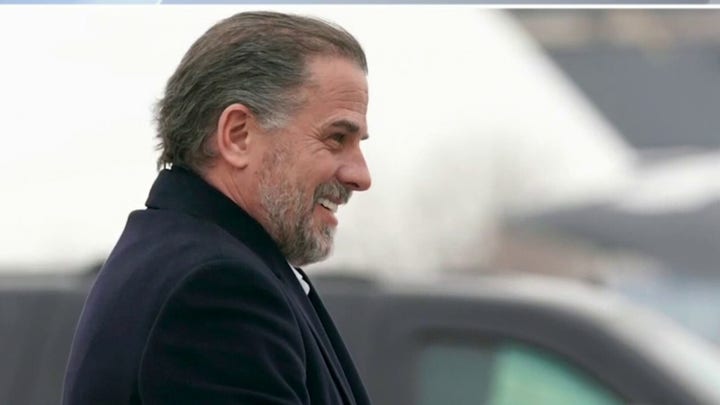 Video
Anchor Martha MacCallum reported the question was whether the probe is being intentionally slow-walked, to which Attorney General Merrick Garland testified to the negative.
Former U.S. Attorney for Utah Brett Tolman told MacCallum that a "resignation would be in order" if Garland is found to be the figure who misled Congress.
"[That is,] if he, in fact, not only lied, but he was part of a decision to keep it under wraps," Tolman said of the case being adjudicated by Delaware U.S. Attorney David Weiss.
State Department spokesman Vedant Patel claimed revelations about Blinken from Morell's testimony are "not a State Department issue," according to the New York Post.