A California bill aims to control parents' medical decisions about their children by compelling them to provide "gender-affirming care," a psychotherapist told Fox News.
Parents fighting custody battles could be liable for child abuse if they don't "affirm" their kids' gender under the recently amended AB 957. The legislation, if it becomes law, would require judges presiding over such disputes to favor the parent who best "affirms" the minor's preferred identity, though it doesn't outline what "affirmation" includes.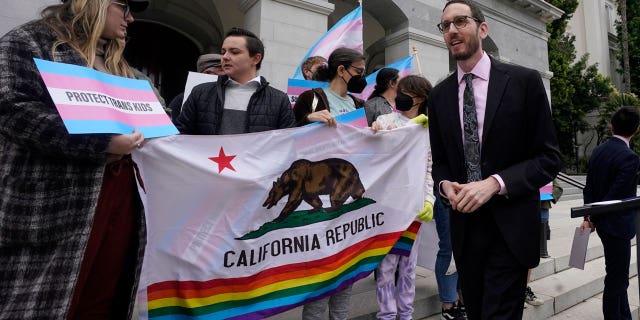 Democratic state Sen. Scott Weiner from San Francisco co-authored a bill that would compel parents to "affirm" their children's gender. (AP Photo/Rich Pedroncelli, File)
"For the state of California to bring in a bill based on this new approach is so high-handed and reckless, it's going to cause an awful lot of distress," said Stella O'Malley, an Ireland-based psychotherapist who heads Genspect. The group advocates for evidence-based approaches to gender distress, according to its website.
"There's a range of issues with this bill. For starters, they don't define what is affirmation," O'Malley told Fox News.
"Never before in the history of mankind have we had children leading adults, have we had children leading professionals in the decisions around their care," O'Malley continued.
An author of the bill, Assemblywoman Lori Wilson, said at a March hearing children should be affirmed in "every possible way."
MINNESOTA LEGISLATURE PASSES 'TRANS REFUGE' BILL OPPONENTS SAY WOULD STRIP CUSTODY FROM NON-CONSENTING PARENTS
RILEY GAINES URGES FEMALE ATHLETES TO BOYCOTT COMPETING AGAINST TRANS GIRLS: 'DON'T RUN … DON'T SWIM'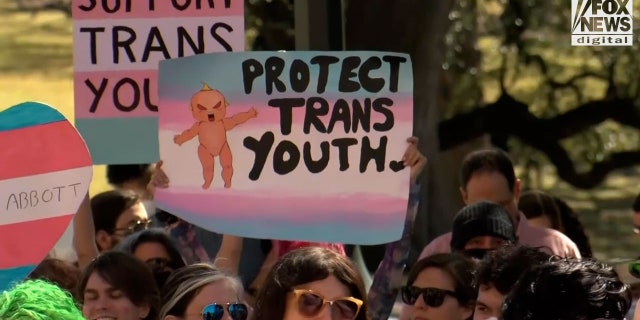 Demonstrators protest in support of rights for transgender youth. (Fox News )
So-called gender-affirming care, which can range from therapy sessions to surgeries, is a fairly new medical approach that began gaining traction around 10 years ago, according to O'Malley. She said there isn't enough evidence to suggest the approach works, saying there has been "sloppy scholarship" in the field.
Studies have shown that transgender patients who receive medical interventions as a form of treatment reduces the risk of mental illness, with one study finding that regimens of hormones or puberty blockers led to lower suicidality and depression rates over 12 months.
A state senate committee hearing on AB 957 is scheduled for June 13.
Neither Wilson nor Weiner responded to a request for comment.
To watch O'Malley's full interview, click here.