Lightning Motorcycle is speeding up the design of its bikes with the help of artificial intelligence.
The San Jose, California-based, electric motorcycle builder has started using the new Fusion 360 computer-aided design software system from Autodesk that leverages AI-based generative design to develop complex components in a fraction of the time it would take engineers to do it using standard methods.
"It really allows our engineers to draw on a much greater database of ideas," Lightning Motorcycles CEO Richard Hatfield told Fox News Digital.
"Where we would typically be limited by the engineers' experience, we can now draw on the generative design software's database of options."
"We use the generative AI software to target a part we want to optimize, and then it's an interaction between the engineers and the software in looking at the iterations and choosing the best design," Hatfield said.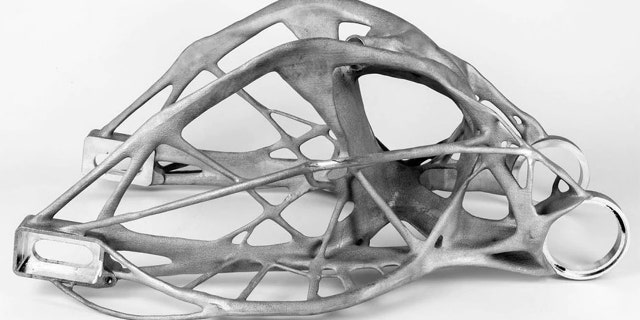 The new swingarm is 20% lighter and also stronger than the traditional version. (Lightning Motorcycles)
It's also constructed of less metal, which is another goal of shifting to the tech.
"It reduces development costs and material costs by optimizing strength over weight," Hatfield said.
Hatfield said the software is trained on the first principles of engineering, rather than existing products, so there isn't any concern about violating intellectual property.
CLICK HERE TO SIGN UP FOR THE FOX NEWS AUTOS NEWSLETTER
The first bikes with the swingarm are expected to be on sale by the end of this year. Lightning is a small manufacturer that doesn't release sales figures, but a report from Revzilla estimated that it delivered about two dozen of them in 2022.
Hatfield said the company is so pleased with how things are going so far that it is planning to expand the use of the generative AI system.
CLICK HERE TO GET THE FOX NEWS APP
"From a structural, mechanical engineering perspective, this is probably about 80 to 90% of how we'll be developing them in a few years."