Beijing has canceled a visit from a top European diplomat amid ongoing disagreements on a range of issues, marking a potential step backward in relations.
"Unfortunately, we were informed by the Chinese counterparts that the envisaged dates next week are no longer possible and we must now look for alternatives," EU spokesperson Nabila Massrali said in an emailed statement on Wednesday.
"It is for China to communicate on the reasons," she added. "We will adapt and find together a new date."
Europe's top representative for foreign affairs and security policy, Josep Borrell, intended to visit China starting July 10 for talks with Chinese Foreign Minister Qin Gang and other officials, aiming to discuss trade, human rights and China's stance on the war in Ukraine.
Further talks are set to occur later this year, with two meetings in September to address economy, trade and digital matters ahead of an end-of-year leaders' summit.
CHINA REACTS AFTER 'BARBIE' MOVIE DEPICTS CONTROVERSIAL MAP FAVORED BY BEIJING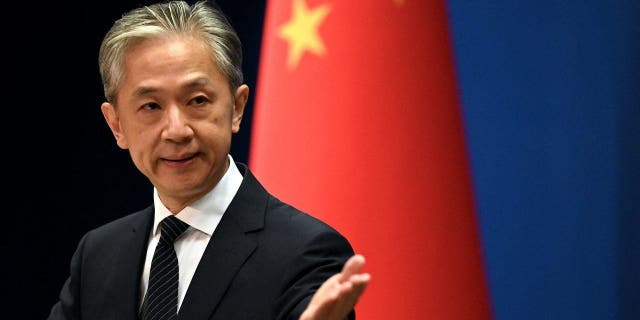 Wang Wenbin gestures during a press conference at the Ministry of Foreign Affairs in Beijing on Aug. 8, 2022. (Noel Celis/AFP via Getty Images)
"We want to engage with China, but we need progress, and we need it this year," Europe's Ambassador to China Jorge Toledo said earlier this week ahead of the cancellation.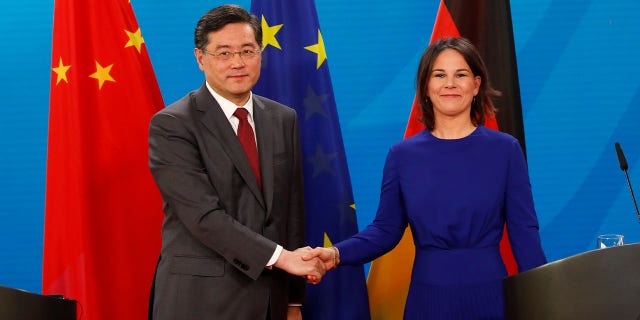 German Foreign Minister Annalena Baerbock and Chinese Foreign Minister Qin Gang address the media on May 9, 2023, in Berlin. (Michele Tantussi/Getty Images)
China has said it wants to broker peace in Ukraine, but its position paper released in February was met with lukewarm responses by both Russia and Ukraine.
CLICK HERE TO GET THE FOX NEWS APP
China and the EU appeared to find more common ground during a high-level climate dialogue in Beijing on Monday between China's climate envoy Xie Zhenhua and the EU's top climate official, Frans Timmermans. It was the first in-person bilateral meeting on climate change and the environment between the two sides since the start of the pandemic.