A conservative Christian philosopher and Princeton University professor called for the month of June to be recognized and celebrated as "Fidelity Month."
Dr. Robert P. George launched a website and social media accounts, which include Facebook, Instagram and Twitter, to spread awareness of the new designation for those who want to celebrate.
"By the authority vested in me by absolutely no one, I have declared June to be 'Fidelity Month' – a month dedicated to the importance of fidelity to God, spouses and families, and our country and communities," a message written by the professor reads on the website.
The announcement came after George highlighted a recent Wall Street Journal poll indicating a "precipitous decline" in Americans' beliefs and values pertaining to religion, family, community and country.
There is a call for organizations, public officials, legislators, pastors and others to share the symbol and celebrate the new designation.
INDIANA PASTOR CHALLENGES US FAITH LEADERS TO SIGN PLEDGE IN FACE OF WOKEISM: PREACH 'ONE TRUE GOSPEL' ONLY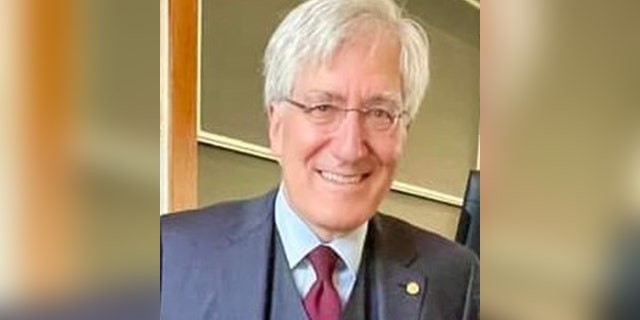 Robert P. George declared June as "Fidelity Month," a time to show fidelity toward God, spouses, family, community and country. (Facebook/Robert P. George)
The announcement comes amid backlash against marketing and advertising decisions made by Target, Bud Light and the L.A. Dodgers ahead of Pride month.
The company also partnered with GLSEN, a K-12 education group that aims to keep children's gender transition while in school a secret from parents.
Bud Light found itself embroiled in controversy after it partnered with trans influencer Dylan Mulvaney.
CLICK HERE TO GET THE FOX NEWS APP