Spring cleaning a home is an essential task that all homeowners should do once a year to ensure that everything runs smoothly in the household for the rest of the season.
Make sure you have all the necessary cleaning items, such as a mop, vacuum, duster, bleach and wet wipes, so that the cleaning process is easier for you and your family.
Keep reading to find out how to clean the specific and essential areas of your home.
SPRING CLEANING: THE MOST IMPORTANT TIPS FOR CLEANING YOUR BATHROOM
Kitchen
Bathrooms
Living room
Bedrooms
How to best clean your kitchen?
The kitchen is one of the most important areas of your home; it's the location, of course, for cooking your daily meals and hosting and celebrating holidays with friends and family.
The cleanliness of your kitchen really says a lot about how you run your house, so follow these tips to ensure that your eating area is spotless and ready for meal preparation and cooking.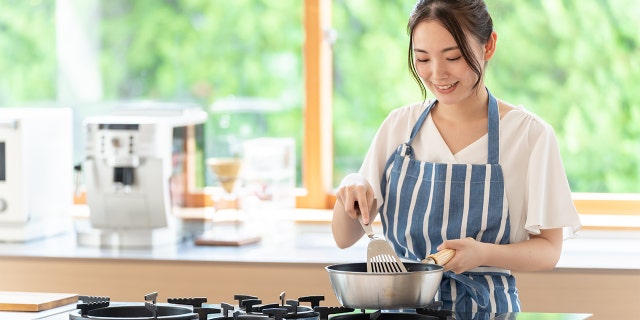 A clean kitchen will make cooking for yourself and your family way easier on a daily basis. (iStock)
First, you should start by cleaning out the pantry and throwing out any old canned goods or foods stored for over six months.
After clearing out your cabinets, grab disinfectant spray and a towel to remove any dirt or grime. Next, mop up or vacuum your floors, especially areas blocked by the fridge or in tiny corners.
You should always do a deep cleaning of your refrigerator at least a few times a year, so take some time this spring to complete this task. Start by removing all foods and items from the refrigerator and scrubbing individual compartments and drawers. Finally, use your oven's self-cleaning system to clear it out of any built-up oils or messes.
Sweep up under the cabinets and around the baseboards. Often we'll sweep the middle of the floor and skip the crumbs that find their way to the corners. This is a prime spot for ants and other insects to accumulate during the warm months.
Do a deeper clean of the countertops and thoroughly wash all the decorative items that are out.
Clean out the freezer of anything that is old, looks freezer-burnt or might be stinking up the place. If something is giving the ice cubes a funky flavor, it might be time to pitch everything that isn't properly packed.
Don't forget about your oven and stovetop. A buildup of oil, butter and grease from meats and other foods is a terrible task to have to complete weeks or months after the fact. The grime clings to all surface types in the worst way and some soap and a paper towel will no longer do the trick. Avoid an over-the-top arm workout and get to scrubbing the stove and oven ASAP.
7 WAYS TO SPRING CLEAN YOUR LIFE
Do a deeper clean of the countertops and thoroughly wash all the decorative items that are out. It's easy to walk by them because you're so used to looking at them, but they accumulate a ton of dust and need a nice clean, too.
As weird as it may sound, your dishwasher will also need a clean. While there is a self-cleaning option on most dishwashers, it's important to know that those aren't providing a deep clean, and you'll need to do one yourself pretty regularly.
A wipe-down with vinegar and a soft scrub with baking soda should do the trick. And don't forget to polish the outside, too.
Lastly, don't forget your drain. Whether you have a garbage disposal or not, it's a place we often miss while cleaning – even deep cleaning. Your kitchen sink drain could have a buildup of food, and it might be creating a terrible stench. Boiling water and baking soda are an easy fix.
For a final touch of your tidiness, make homemade potpourri with boiled lemon, lime, mint and rosemary.
How to best clean your bathrooms?
A thorough cleaning of your bathroom is another essential task that needs completion every spring season. Ensure you have the proper cleaning supplies before you undergo this task, such as paper towels, a toilet brush, disinfectant spray, a bucket of soapy water, rubber gloves, a mop, a vacuum, a floor cleaner and a duster.
While you're scrubbing, wash any towels and rugs to finish your space with fresh-scented cloth items.
You should begin by clearing out your bathroom counters and removing any floor towels or rugs. By doing this, it will make the process of cleaning the surface and mopping the floors way easier, as well as allow you to scrub down areas with dirt or hidden grime. While you're scrubbing, wash any towels and rugs to finish your space with fresh-scented cloth items.
Wipe down any candles, products and decorative items in your bathroom as these also collect dust. Use Windex on your mirror to eliminate watermarks and be sure to wipe dust off the tops of the mirrors.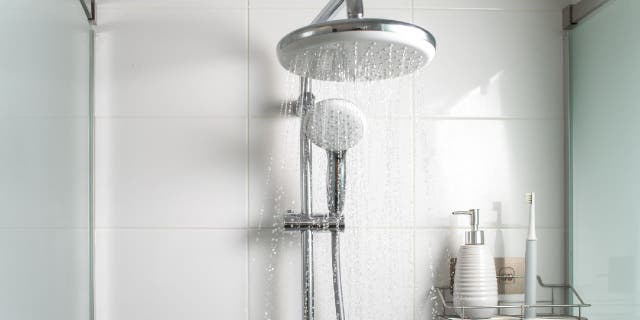 Remember to scrub down all the counters and surfaces in your bathroom to remove built-up dirt and grime. (iStock)
The places we can't see are often forgotten. Drains are the easiest place for a buildup of gross stuff, so don't forget your bathroom drain either.
Use a clog remover in your bathroom sink to get rid of any hair, product or yucky buildup.
7 USEFUL TOOLS FOR A QUICK AND EASY DIGITAL SPRING CLEANING
The shower is an essential element of bathroom cleaning. Feel free to use a small towel or sponge to scrub hidden areas or spots with built-up mold. Make sure to use a disinfectant, soap or bleach on your shower floor and railings.
Scrub not only in the toilet but around the toilet with products that are safe for it and will make it shine. You'll likely notice a buildup of hair or dust around the toilet, especially near the screws. Make sure to clean these parts as well. Before leaving the bathroom, pour a small amount of liquid cleaner down your toilet to cleanse the bowl.
How to best clean your living room?
Your living room is the area in your house where you probably spend the most time relaxing with your friends or family, watching TV, playing games or taking a nap after a long day. It's often the most common area for the kids to play as well.
However, areas within the living room can begin to build up dirt and other forms of dust if left uncleaned after a certain period of time, especially on your sofa and other furniture.
Dust and wipe down lamps, picture frames, mirrors, plants, tables and other items in your living room. 
You can easily fix this by doing a deep vacuum cleaning of all the parts of your sofa, such as the cushions and pillows. If you have any blankets near your sofa or chairs, make sure to run them through the wash. Also, dust and wipe down lamps, picture frames, mirrors, plants, tables and other items in your living room to remove any liquid stains, dirt or dust.
Remove throw pillow cases and give them a wash as well.
Wash or throw out any dirty or unused toys. Consider which should be moved to the garage for outdoor play this spring and summer and reorganize the others into proper bins or baskets. Spray your favorite room spray around the furniture for a final scent of blissfulness.
How to best clean your bedroom?
The most important area of your home is probably your bedroom, where you sleep every night and keep your most personal belongings. Start the cleaning process by washing all the bedding, including the sheets, pillows, blankets and other sheet items.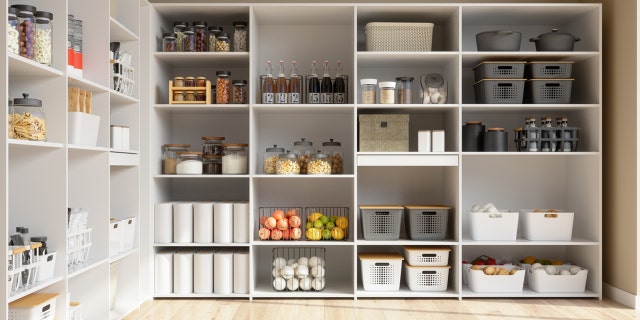 Organizing your home this spring season will help you and your family live a more healthy lifestyle. (iStock)
Over time, your mattress may begin to sag or sink due to the pressure of your body sleeping in it every night. Therefore, take time this spring to rotate or flip your mattress to stop it from sinking. You can also use this cleaning session to organize your closet and clear out any forgotten items under your bed.
CLICK HERE TO SIGN UP FOR OUR LIFESTYLE NEWSLETTER
Whether your shoes are in boxes, on shelves or tossed around the floor, they likely need a little freshening up and some TLC. For shoe bottoms, especially heels that accumulate mud and grass, wipe them down with a soft soap and water. Spray a clean scent meant for shoes into the ones you feel may be stinking up the closet.
If you haven't worn it in the last two years, you probably don't need or even want it anymore.
Throw out, sell or give away any unused items. A good rule is it that if you haven't worn it in the last two years, you probably don't need or even want it anymore. Your trash may be another's treasure.
Reorganize anything that's visible to the naked eye without having to open a drawer or a door. If you have jewelry on your dressers, it's a great time to give them a good wipe of dust as well. Clear your dresser tops of everything and give both the top and back a good wipe down. You'll be surprised how much dust is behind your dresser.
CLICK HERE TO GET THE FOX NEWS APP
If washable, hand or machine wash your drapes too. They amass a ton of dust and pick up any room smells.
If your pets have a space in your bedroom, this is a great time to refresh and tidy up their lounging area. Wash any dog beds, blankets and toys that might be stinky.
Throw out any half chewed bones or really disheveled toys. Vacuum up areas of heavy traffic that might be overloaded with pet hair.