CNN CEO Christ Licht admitted Don Lemon is a "lightning rod" on Monday while appearing to take a subtle jab at his predecessor Jeff Zucker for encouraging outlandish behavior.
Licht, who took control of CNN last year, has attempted to tamp down spectacle and curb the far-left reputation that CNN earned under Zucker. One of Licht's biggest moves during his first year on the job was pulling Lemon from the network's primetime lineup and making him the face of a new morning show. But Lemon has regularly made news, popping up in the tabloids for everything from feuding with his co-anchors to famously declaring Republican presidential hopeful Nikki Haley was past her "prime" at age 51.
"Don Lemon is a lightning rod because he really came to prominence during an era where that was celebrated and encouraged in primetime. That was CNN's primetime," Licht said at Semafor's inaugural media summit in New York City.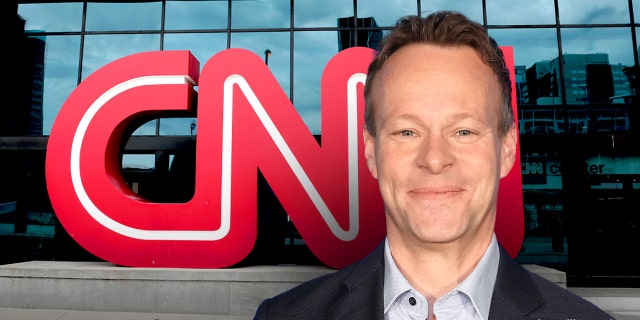 CNN CEO Christ Licht admitted Don Lemon is a "lightning rod." (Photo by Kevin Mazur/Getty Images for Warner Bros. Discovery)
CNN INSIDERS BAFFLED WHY NETWORK STANDS BY DON LEMON AS CONTROVERSIES MOUNT: 'ONE OF THE BIGGEST MYSTERIES'
"The world has moved on from that. Don has moved on from that," Licht continued. "Don was the first one to go, 'I'm tired of having to set my hair on fire every night. I want to try something new.'"
Licht was referring to the Zucker-era CNN primetime lineup that featured Lemon along with Chris Cuomo, who was fired in 2021. Cuomo and Lemon both became fodder for tabloid gossip and media watchdogs alike, as they were given free rein to express far-left political opinions – usually targeting former President Trump and his supporters.
"The Don Lemon who is in Memphis, getting that incredible reporting, is the Don Lemon we have in the morning, not the one who was in primetime and we both agree that that's the Don Lemon we want," Licht said.
Lemon has managed to maintain his "lightning rod" status even without the primetime platform, as he has generated negative publicity for CNN on a regular basis since the launch of "CNN This Morning" in November.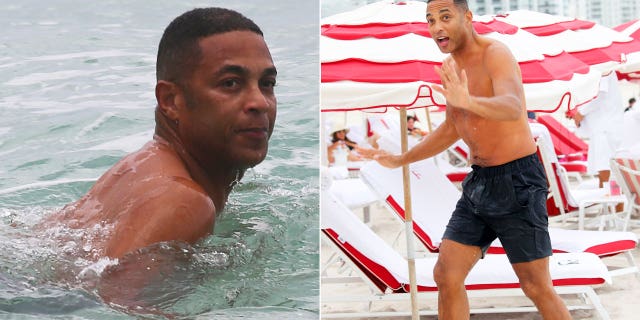 Don Lemon appears to have noticed a photographer who spotted him on vacation in Miami Beach while he was engulfed in controversy.  (MEGA/GC Images)
CNN'S DON LEMON 'SNAPPED' AT CO-HOST KAITLAN COLLINS FOR 'INTERRUPTING' HIM DURING ON-SET INCIDENT
Lemon recently denied a bombshell Variety report that featured scandalous allegations about him, such as sending threatening text messages to a colleague from a burner phone and repeatedly exhibiting misogynistic and "diva-like" behavior. That came weeks after upsetting female colleagues by suggesting Haley was past her "prime" at age 51, citing Google as his source.
Lemon was benched for the insensitive comment but made headlines yet again when he was spotted on Miami Beach hours after apologizing during the network's editorial call.
"It did not go over well," a CNN insider told Fox News Digital at the time. "f—–g a–hole."
Lemon's "prime" comments were universally panned and not just by conservatives, receiving mockery from Biden spokesperson Karine Jean-Pierre during a White House briefing and even making its way to this year's Oscars ceremony. Best Actress winner Michelle Yeoh told women in Hollywood, "Don't let anybody tell you you are ever past your prime."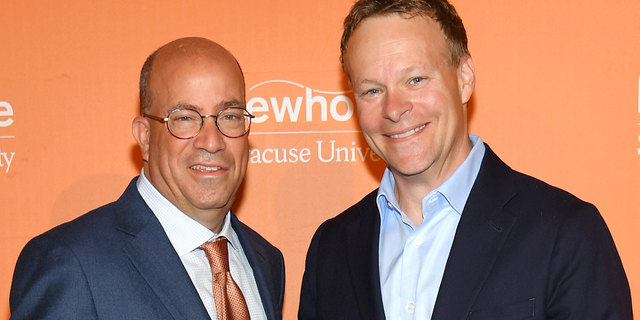 Jeff Zucker, left, was replaced by CNN chairman and CEO Chris Licht in 2022. (Mike Coppola/Getty Images)
DON LEMON'S MOST CONTROVERSIAL RHETORIC, FROM 'MOMMY BRAIN' TO ASKING RAPE ACCUSER WHY SHE DIDN'T BITE PENIS
Lemon's "CNN This Morning" shed viewers each month from its November launch through March, averaging a dismal 346,000 total viewers last month. Licht has shaken up CNN's primetime lineup, although he has still not named a permanent 9 p.m. ET host for the spot once occupied by Cuomo. A series of specials, town halls and guest hosts have filled the spot, but none have found ratings success, either.
Zucker – who allowed Lemon's primetime antics – left the company last year when he admitted he failed to disclose his consensual relationship with Allison Gollust, a fellow top CNN executive, to their employer. However, CNN's parent company at the time, Warner Media, suggested Zucker also violated standards and practices involving disgraced former New York Gov. Andrew Cuomo, D., and his brother, Chris, who had been fired two months prior.
Warner Media never publicly explained how Zucker violated standards and practices, and the company has since been taken over by Warner Bros. Discovery following a long-planned merger. Licht was handpicked by Warner Bros. Discovery CEO David Zaslav to run CNN.
Fox News' Joseph A. Wulfsohn contributed to this report.