Granger Smith revealed he's leaving country music for ministry after the end of his upcoming tour.
Smith, 43, shared a video announcing the news to his fans on Tuesday.
"This message is so difficult to post," he wrote. "The words for this caption are so hard to find. Not because I don't believe in the truth of them, but because this marks the end of the longest era in my life! Touring…24 years of it."
"This summer will be my last tour," he added. "I am so encouraged and hopeful and excited and joyful about the next chapter, but to a large extent, I have no idea what it will look like. I just want to glorify God the best way that I can. I want to learn and grow and serve my local church and allow my pastors to equip and affirm those next steps. Lord willing, I want to be used to help people find their purpose."
 
 

 
 
View this post on Instagram
 

 
 
 

 
 

 
 
 

 
 

COUNTRY MUSIC SINGER GRANGER SMITH TURNED TO FAITH DURING DARKEST TIMES: 'IT SAVED MY LIFE'
In the lengthy video, Smith elaborated on his caption saying in part, "I have felt a strong desire to pursue ministry, and this doesn't mean I'm gonna start a church or a crusade or a revival. This means that me and my family are gonna serve our local church, we're gonna pour into that church as members, and have my pastors and elders pour into me and disciple me and teach me as I sit under their wise teaching. And then, Lord willing, one day they can affirm me into the next steps of what that might look like to glorify God best from my platform."
He continued: "I've also been attending seminary…and that just takes a ton of time to pursue my MA there. This is a time of learning and growing for me and that may explain to some of you why I've appeared maybe distant, especially to music lately."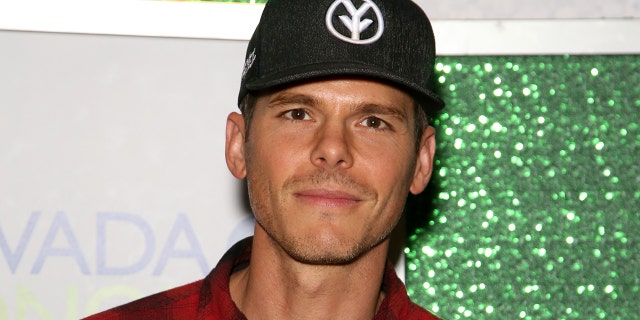 Granger Smith is leaving the music industry after he wraps up his upcoming tour. (Photo by Gabe Ginsberg)
Granger's career move will commence after the end of his "Like a River" tour — which is set to kick of on April 13.
The tour will end on Aug. 26 and the singer expects to focus on his local church. Granger and his wife reside in near Austin, Texas.
"Being a musician was never a prison, but this is a new passion, a new focus, a new direction that I believe is going to allow me to focus more on individual people and their lives, which is ultimately why I started music touring in the very beginning," Smith told People magazine about the decision. "This is an even more micro-focused position in that. I'm not going anywhere."
The "Backroad Song" singer predicted there would be four different styles of reactions to his news.
"The first group will say, 'Oh, praise God, that's amazing. What an example.' The second group's going to say, 'Oh no, I'm going to miss your music. I'm going to miss your touring.' The third group is going to say, 'Oh, go follow your little sky God. You're probably just making money that we don't know about as a preacher.' Then the fourth group is going to go, 'Granger who? No one cares.'"
"That's why I just want to be as honest as I can," he said.
On top of his new career path, Granger has been working on a memoir, to be released on Aug. 1. "Like a River: Finding the Faith and Strength to Move Forward After Loss and Heartache" will focus on the country music star's journey after the tragic loss of his 3-year-old son, River.
River died in 2019 from drowning.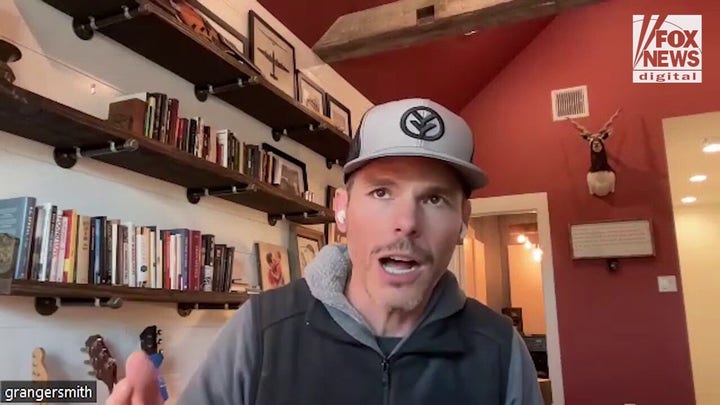 Video
CLICK HERE TO SIGN UP FOR THE ENTERTAINMENT NEWSLETTER
Smith shared that faith "saved" his life during that dark time.
"Well, it saved my life, essentially," he told Fox News Digital. "From the darkest of grief.
"My wife and I lost our little boy. River was 3 years old, and we went down a journey that I thought I could fix on my own with self-help and self-improvement and exercise and positivity and visualization, meditation and devotionals. I thought I could just mend it, fix it and move on, and I couldn't."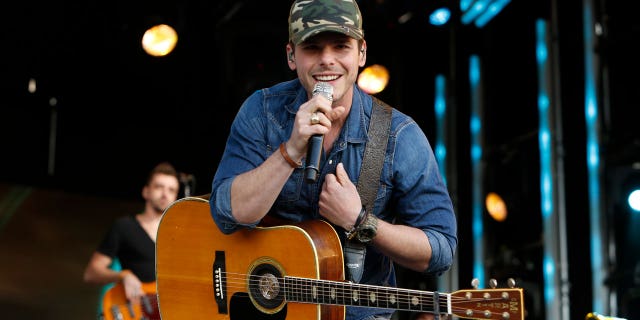 Granger Smith's "Like a Rive" tour begins on April 13 and ends Aug. 26. (Getty Images)
GRANGER SMITH'S WIFE SPEAKS OUT ABOUT COMMENTS ON SON'S DEATH: 'I FORGIVE THEM'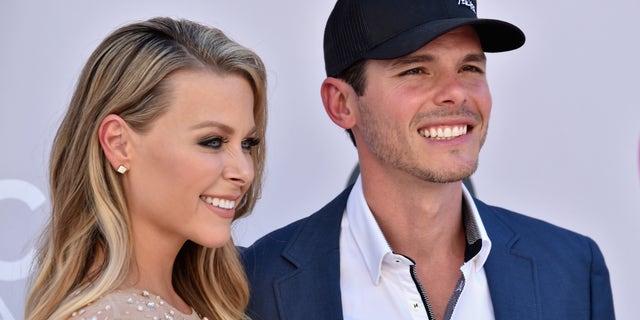 Granger Smith's tour is named after his late son River, who died in a drowning accident in 2019. Smith shares three kids with wife Amber Bartlett. (Getty Images)
Granger and his kids had been in the backyard when the drowning occurred. He explained that he had been playing gymnastics with his daughter while his two sons played water gun fight.
"Within seconds, right behind me while I was doing gymnastics with our daughter, he was in the pool and had inhaled water," Granger told Fox News Digital. "Became unconscious. When I pulled him out, I didn't know CPR, besides what I had seen in the movies, and we lived out in the country."
It took paramedics 10 minutes to arrive, and River didn't make it.
"The damage to his brain ended up killing him the next day," Granger revealed. "The months and years following that were rock bottom for me."
Granger and his wife, Amber Bartlett, wed in 2010. The couple share three children: London, Lincoln and Maverick.
Maverick was born in 2021, two years after the tragic loss of their son, River.
CLICK HERE TO GET THE FOX NEWS APP
Fox News Digital's Janelle Ash contributed to this report.