A lawyer for the local Florida board installed by Gov. Ron DeSantis to oversee Walt Disney World ripped into a development agreement Disney brokered to insulate the company from state control just before the DeSantis board took over.
On Wednesday, the Central Florida Tourism Oversight District Board (CFTODB), which now oversees the land on which Disney World operates, held a public hearing on a dispute between Disney and DeSantis over a 50-years-old "sweetheart deal" from that benefited the company.
David Thompson, managing partner of the Washington, D.C. law firm Cooper & Kirk, gave a presentation at the meeting on the last-ditch agreement and said that Disney has "engaged in a caper worthy of Scrooge McDuck to try to evade Florida law."
Thompson was referencing an 11th hour development agreement put in place by Disney allies in February, just before DeSantis signed a bill into law that ended Disney's self-governing power and put the media giant under the control of CFTODB. The old board – the Reedy Creek Improvement District – attempted to transfer its power directory Disney for the next 30 years through the agreements.
DISNEY LAWYERS WORRIED ABOUT 'OPTICS,' DISGUISED THEIR INPUT IN LAST-DITCH DEVELOPMENT DEAL, EMAILS SHOW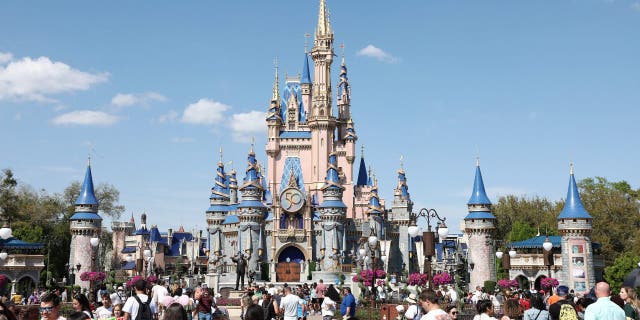 The previous board that oversaw aspects of Disney World approved a series of agreements that gave the corporate giant a wide range of control. (Getty Images for Disney Dreamers Academy)
Thompson on Wednesday called the move by Disney "a blatant effort to attempt to subvert the will of the people of Florida in a backroom deal."
"For over 50 years Disney had enjoyed a sweetheart deal that exempted it from the type of government regulation that every other business in the state complies with," Thompson said.
"The Florida legislature and Governor DeSantis sought to end that special treatment. They were committed to having Disney treated the same as all other businesses in the state. Disney responded by engaging in an illegal and indeed unconstitutional effort to extend the life of its sweetheart deal," Thompson charged.
DESANTIS STRIKES BACK: FLORIDA GOVERNOR CALLS FOR PROBE INTO MOVE LETTING DISNEY RETAIN SELF-GOVERNING POWER
Thompson said Disney's efforts are "riddled with illegality, and they will not withstand judicial scrutiny."
Under these agreements, Thompson explained, Disney would have the right to set the maximum height of buildings in the District, would have all the developmental rights to exclude any other property owner in the District.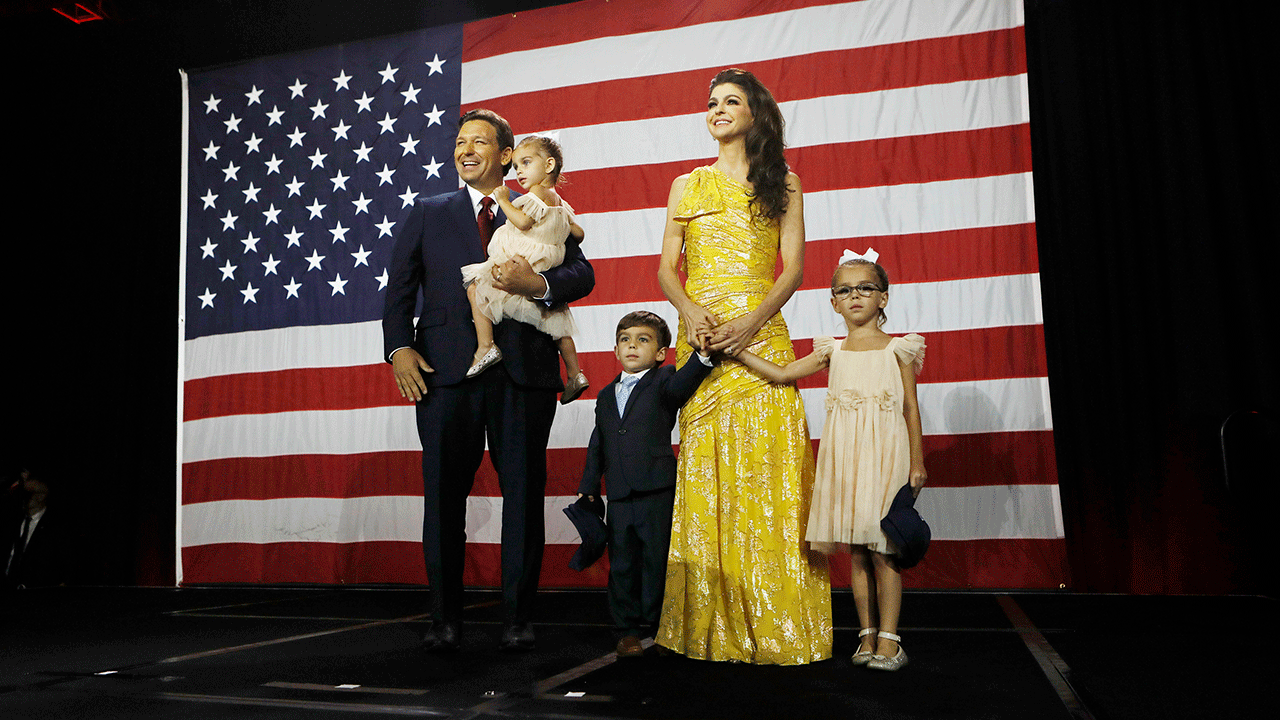 Ron DeSantis cruised to re-election on November 8.  (Octavio Jones/Getty Images)
Disney would even have the right to insist on roads being built without any ability for the District to reassess the advisability of building such roads.
DISNEY THWARTS DESANTIS' OVERSIGHT BOARD TAKEOVER USING BIZARRE LEGAL TIE TO KING CHARLES III OF ENGLAND
"These contracts are unconscionable. They are completely one-sided. Disney takes governmental powers for itself for decades and offers the District nothing in return," Thompson said.
At a minimum, Thompson said, by implementing the agreements Disney violated Florida's sunshine laws that give the public a right of access to governmental proceedings at both the state and local levels. The company also failed to give notice of the deal to other property owners in the District – an obligation that Thompson says is "crystal clear" under the law.
Substantively, the agreements violate the state constitution, says Thompson.
"Under Florida law, it is well-established that governments cannot confer their own powers onto private parties. If they do so, that violates the private non-delegation doctrine. And here Disney has attempted to use these contracts to seize for itself several governmental functions," Thompson said.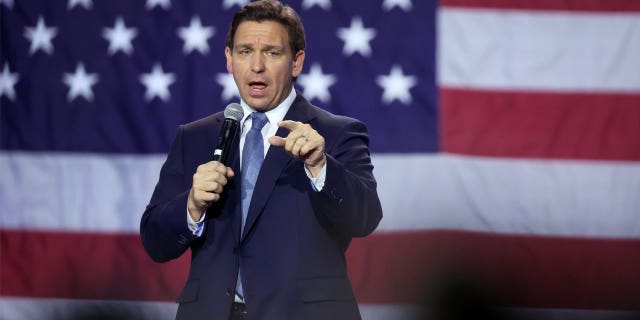 Florida Gov. Ron DeSantis speaks to Iowa voters on March 10, 2023 in Des Moines, Iowa.  (Scott Olson/Getty Images)
Thompson also note that under Florida law, a development agreement of this type can be entered into only if the District has put in place procedures governing the adoption of such an agreement.
"The Reedy Creek Improvement District neglected to do so. They had no such procedures. And these purported contracts are therefore null and void," he said.
CLICK HERE TO GET THE FOX NEWS APP
Thompson concluded that Disney's efforts are illegal and won't stand up in court should they be challenged.
Fox News Digital's Kyle Morris and Kassie Dillon contribute to this report.