If you're still racking your brain over what to get your dad or father figure for Father's Day, consider the shoppable gifts mentioned below.
From shoes to shaving cream, from a fire pit to delicious snacks, there are 14 gift ideas here for dads who have all types of interests.
Without further ado, dive right into these items worth considering for Dad.
BEST FATHER'S DAY GIFTS FOR OUTDOORSY DADS
THE ULTIMATE FATHER'S DAY BREAKFAST CASSEROLE: TRY THE RECIPE
Jackfir.com Jackfir The Facekit, $120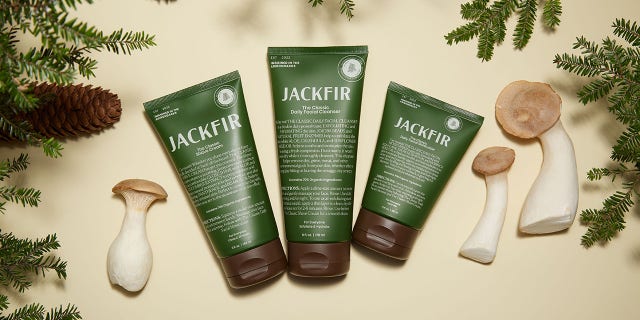 Men need a great skincare routine — so make things easy by getting them the Jackfir Facekit that comes with a daily facial cleanser, the classic shave cream and the classic daily facial moisturizer. (Jackfir)
Upgrade Dad's skincare routine with this trio of products from the Jackfir brand.
Choose from the following: The Classic Daily Facial Cleanser, The Classic Shave Cream and The Classic Daily Facial Moisturizer.
 
 

 
 
View this post on Instagram
 

 
 
 

 
 

 
 
 

 
 

All the products are allergy- and dermatologist-tested.
They contain 70% organic ingredients.
LoleLife.com Lolë Cove Swim Trunks, $71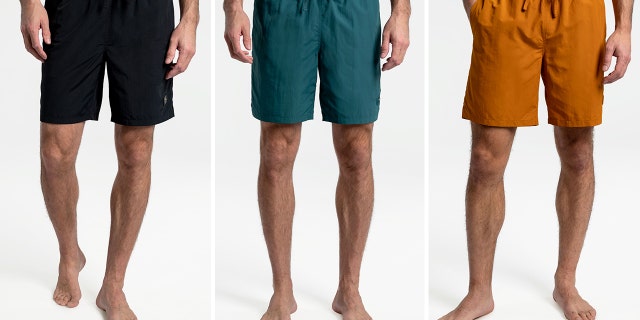 If Dad plans on taking a dive into the pool or the ocean, make sure he has a pair of swim trunks that are versatile for before, during and after the swim. (Lolë)
From the pool to the ocean, if Dad's happy place is logging laps or floating on his back, he may love this bathing suit.
For a great way to kick off summer, treat your father or father figure to these fully lined, ventilated swim trunks made with 100% recycled fibers and Ultraviolet Protection Factor (UPF) 50+ sun protection.
 
 

 
 
View this post on Instagram
 

 
 
 

 
 

 
 
 

 
 

Bonus: These shorts have secure pockets and a quick-drying material, so Dad can go between the pool and tennis court with ease.
FATHER'S DAY BY THE NUMBERS: HISTORICAL FACTS, STATS AND CELEBRATIONS
FreeYourTea.com Free Your Tea Ice Tea Gift, $84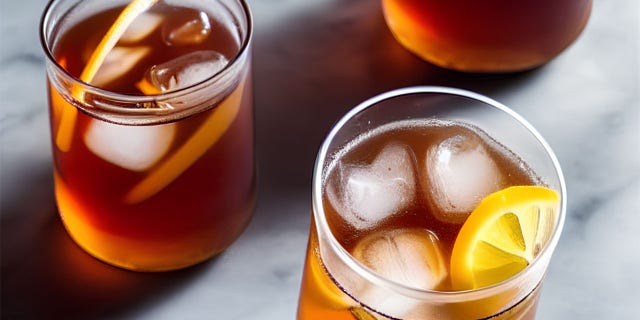 Enjoy a refreshing glass of ice tea with the Free Your Tea gift box that includes six different flavors. (Free Your Tea)
As the weather heats up, help Dad enjoy a refreshing ice tea.
And there's perhaps no better way for him to raise a glass than with these customizable gifts featuring a variety of premium loose-leaf teas, specifically selected for their stellar taste when prepared cold.
 
 

 
 
View this post on Instagram
 

 
 
 

 
 

 
 
 

 
 

Each gift box includes six teas — so get creative in mixing and matching up to six flavors you think he'll enjoy the most.
StillAustin.com Still Austin Cask Strength Bourbon, $60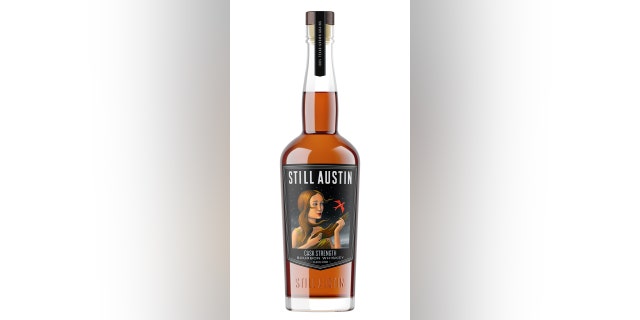 If your dad needs a go-to bourbon recommendation, try out the Still Austin Cask Strength Bourbon that comes in at a hard 118 proof. (Still Austin )
Consider a bourbon rec for your pop.
Still Austin's Cask Strength Bourbon is crafted from a blend of stellar barrels and bottled at a "don't-make-plans-for-tomorrow" 118 proof.
 
 

 
 
View this post on Instagram
 

 
 
 

 
 

 
 
 

 
 

If your dad stays away from alcohol, then try Spiritless 74, a craft non-alcoholic bourbon-style beverage.
RevivalNewYork.com Revival New York Spa Collection Robe, $99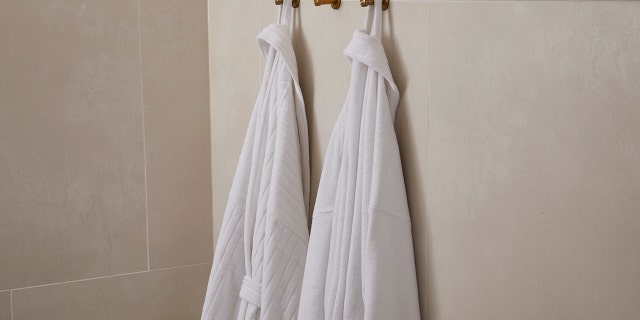 Wrap your special man in some luxury this Father's Day with a plush, fleece-lined robe from the Revival New York Spa Collection. (Revival New York)
This robe is made with soft and smooth microfiber on the outside and a luxurious fleece lining.
Complete with a shawl collar, two pockets and an adjustable tie waist, it's a one-size-fits-most choice.
10 JEWELRY GIFTS THAT COST $100 OR LESS
 
 

 
 
View this post on Instagram
 

 
 
 

 
 

 
 
 

 
 

Each collection showcases items like decorative pillows, a seven-piece bedding collection and a hand-knitted Galaxy Chunky Knit Throw.
 
 

 
 
View this post on Instagram
 

 
 
 

 
 

 
 
 

 
 

You can also buy the Wood Underwear Tailored Lounge Hoodie ($89) to complete the set.
FATHER'S DAY 2022: GREAT GIFTS FOR GRANDFATHERS
 
 

 
 
View this post on Instagram
 

 
 
 

 
 

 
 
 

 
 

Together with loved ones, men can make 12 large pretzels from scratch and then dig into these warm, soft pretzels fresh from the oven.
PaigeTate.com Paige Tate Dad's Story, $24.95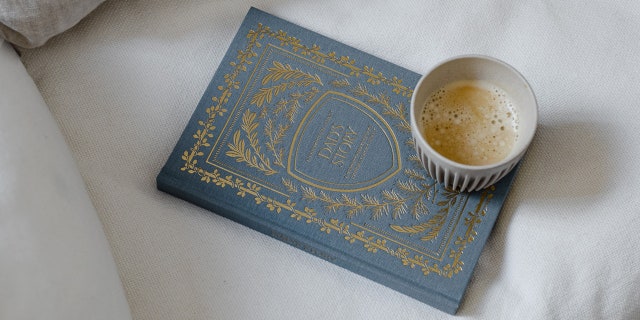 Celebrate your father figure this year with a keepsake book. It has different prompts that allow him to share the stories that made him the man he is. (The May Studio)
Consider the idea of giving a special guy in your life this keepsake book.
Designed by artist and author Korie Herold, the book allows Dad to fill in the writing prompts and journaling pages with special stories from his childhood through adulthood.
 
 

 
 
View this post on Instagram
 

 
 
 

 
 

 
 
 

 
 

ColsenFirePits.com Colsen Fire Pits, from $39.96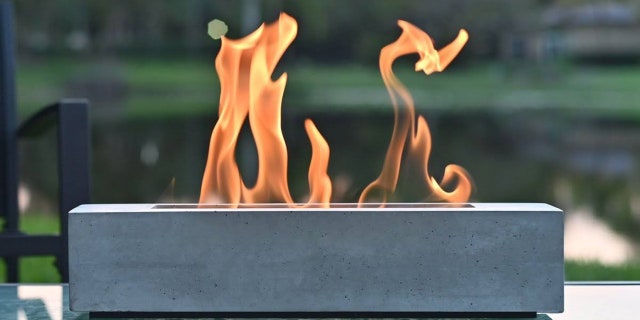 This eco-friendly fire pit is slick and easy to use; best of all, it's smokeless. (Colsen Fire Pits)
Treat Dad to a campfire experience with an eco-friendly fire pit that is a breeze to light and extinguish (be sure you have proper ventilation; follow all instructions carefully).
Even better, since these models are made from temperature-resistant concrete, you'll have a smokeless and odor-free experience.
 
 

 
 
View this post on Instagram
 

 
 
 

 
 

 
 
 

 
 

You can also buy these on Amazon.
Infinityx1.com Infinity X1 Hybrid Lantern, $89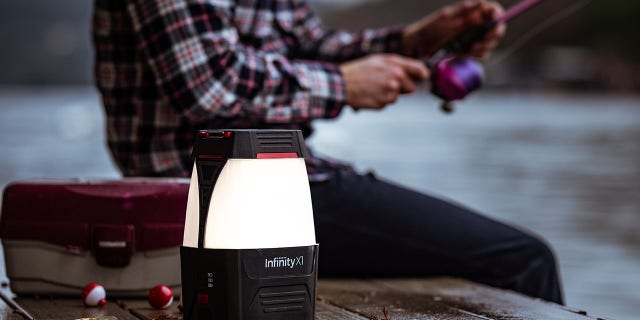 This high-tech lantern is a gift option for your outdoorsy dad and can be used on your next family camping trip. (Infinity X1)
Techy dads may appreciate this high-tech lantern, which can charge by solar power or rechargeable batteries. It also runs on dry cell batteries.
Whether he uses it during a power outage or family camping trip to your favorite lake, this gadget has a USB cord so it can charge other devices such as a cell phone. It includes four different lighting modes up to 2800 Lumens and five color outputs.
 
 

 
 
View this post on Instagram
 

 
 
 

 
 

 
 
 

 
 

Trafalgar.com Trafalgar Tour, prices vary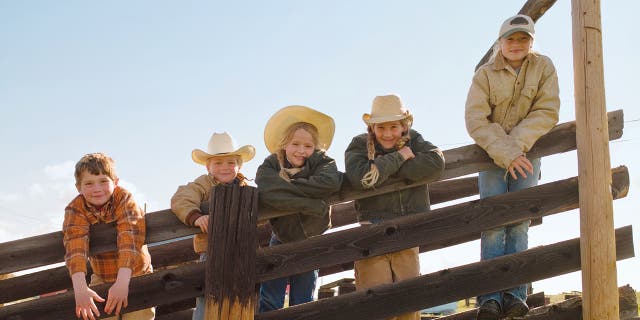 Celebrate Dad this year by helping him see some of the greatest sights in America with a Trafalgar tour. (TRAFALGAR)
If you're considering a splurge gift this year such as a travel experience, try asking a few family members to chip in.
FATHER'S DAY 2022: TOP GIFT PICKS FOR DADS
With global guided vacation company Trafalgar, Dad can experience a variety of tour offerings.
Options include the eight-day Pioneer Adventures of the Old West (from $2,502 per person) with hits like the Grand Canyon, Monument Valley and Bryce Canyon; nine-day Wild West, Cowboys and Buffalos (from $2,916 per person) with stops such as Mount Rushmore and Yellowstone National Park; or an eight-day Costa Rica family tour dubbed Monkeys, Jungles and Volcanoes (from $2,017 per person) from San Jose to Tortuguero, Arenal, and Manuel Antonio National Park.
To save time, the bundle arrives gift-wrapped together in a handcrafted wood crate accented by a ribbon.