A letter from Brian Laundrie's mom to her son "references bringing a shovel to help bury a body and baking a cake with a shiv" if Brian went to jail, court documents allege.
"A reasonable inference is that the letter was written at a time when Gabrielle Petito was as yet unburied, and Brian Laundrie could go to jail for the crime of murder," lawyers for Petito's family argued in a May 5 court filing.
This is the latest volley in a heated, ongoing legal bout between the two families that continues to play out in Sarasota, Florida civil court.
The Petitos' lawsuit alleges that Brian, his parents and their lawyer, Steven Bertolino, knew Petito was dead on Sept. 14, when Bertolino issued a statement to the media on behalf of the Laundrie's "hoping" Gabby is found and "re-united with her family."
GABBY PETITO UPDATE: LAUNDRIE FAMILY ATTORNEY SEEKS COPIES OF TEXTS, CALLS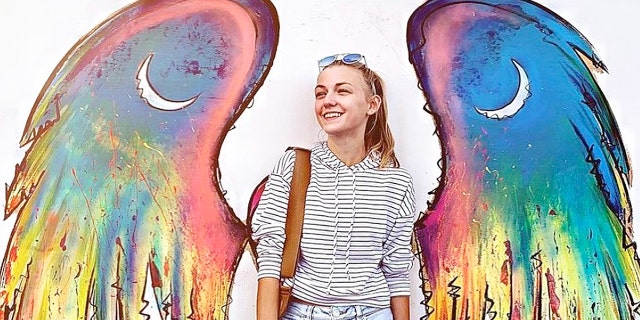 Gabby Petito set off on a cross-country road trip with Brian Laundrie in June 2021, with the goal of becoming a travel blogger and social media influencer. He killed her at a Wyoming campground, left her body in the wilderness and drove home to his parents' in Florida, where he killed himself less than two weeks later. (Gabby Petito/Instagram)
Five days after Bertolino's statement – Sept. 19, 2021 – Gabby's remains were found at a campsite near Jackson, Wyoming. where she was last seen alive.
Her fiance, Brian Laundrie, who killed her on or around Aug. 28, died of suicide in the Myakkahatchee Creek Environmental Park near the Laundries' home in North Port, Florida.
GABBY PETITO'S PARENTS ASK BRIAN LAUNDRIE'S PARENTS ABOUT MAJOR WITHDRAWALS IN NEW COURT FILING
The Petito family has been fighting to get their hands on Roberta Laundrie's infamous "burn after reading" letter that she sent to her son.
Roberta addressed the undated letter in a March affidavit that said in part, "While I used words that seem to have a connection with Brian's actions and his taking of Gabby's life, I never would have fathomed the events that unfolded months later between Brian and Gabby would reflect the words in my letter."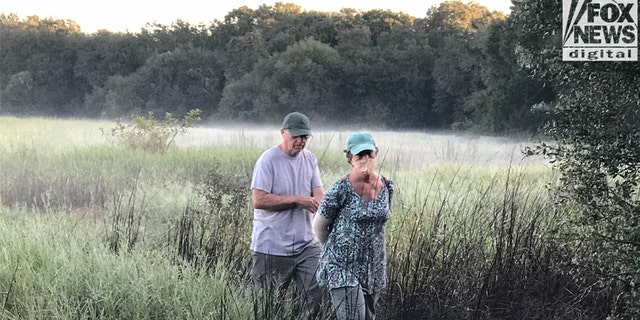 Images obtained exclusively by Fox News show Chris and Roberta Laundrie in the  Myakkahatchee Creek Environmental Park with at least one law enforcement officer on Wednesday
That's not how the Petito family views the letter, which their lawyers said was "frankly unbelievable."
"If the jury were to find that letter was written after Gabrielle Petito's murder, if is further proof that the Laundries and Bertolino were aware that she was deceased at the time the statements in question were issued," the court filing says.
BRIAN LAUNDRIE'S MOM BREAKS SILENCE ON 'BURN AFTER READING' LETTER
"If it was not written at a time when Roberta Laundrie knew that her son had murdered Gabrielle Petito, it is at best an odd letter for a mother to write to a son, and Roberta Laundrie's explanation for writing it is frankly unbelievable."
Lawyers continue to argue that the letter is a "key piece of evidence" and should be subject to discovery.
MAY 5 COURT FILING
Roberta claimed in her affidavit that she sent her son a letter because she felt they were growing apart and wanted to reassure him "through a light-hearted and quirky reminder" ahead of the road trip.
"Although a few of the words in the letter are being quoted by others as having a connection to this case, all of the words taken together and in the context of the reason the letter was written show that there is no connection," she said in the affidavit.
GABBY PETITO AND BRIAN LAUNDRIE: BOMBSHELL VIDEO EMERGES SHOWING HOURS BEFORE MURDER
Brian's father, Christopher Laundrie, found Brian's remains on Oct. 20, 2021, near Brian's drybag that included a handwritten confession, which was published first by Fox News Digital over the summer.
"I ended her life," reads the note. "I thought it was merciful, that it is what she wanted, but I see now all the mistakes I made. I panicked. I was in shock."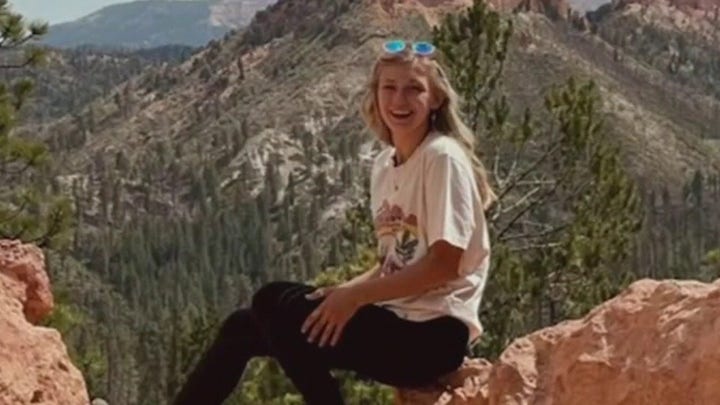 Video
He claimed that he killed Petito after she injured herself when she fell in the wilderness.
"From the moment I decided, took away her pain, I knew I couldn't go on without her," he added.
CLICK HERE TO GET THE FOX NEWS APP
According to the FBI, he died of a self-inflicted gunshot wound.
Fox News Digital's reporter Michael Ruiz contributed to this report.