CHESTER, S.C. – Despite owning four plots of land in Chester, South Carolina, since 2022, Gilgo Beach serial killer suspect Rex Heuermann is unknown to at least four neighbors who live on the same street as his lots.
Neighbors are, however, familiar with Rex's brother, Craig Heuermann, who has lived in a ramshackle home surrounded by no trespassing signs for about two decades on the same street where Rex purchased land last year, possibly in preparation for his retirement.
On Tuesday, New York State Police, with assistance from the FBI and the Chester County Sheriff's Office, went to Craig's lot to seize a green Chevy Avalanche connected to Rex and the Gilgo Beach murders investigation. The Heuermanns' properties have remained quiet since then.
Four neighbors who spoke with Fox News Digital do not encounter Craig often, but on the rare occasion he does leave his house and talk to neighbors, he usually comes off as a bit odd, they said.
Rex Heuermann, an architect, said in a recent YouTube video that he enjoys woodworking — a hobby he learned from his father, an aerospace engineer who had a woodworking workshop at the Long Island home Rex lived in before his arrest last week.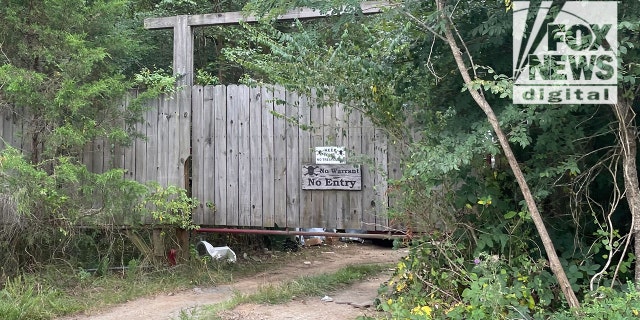 Rex Heuermann and his brother, Craig Heuermann, own secluded plots of land in Chester, South Carolina. (Fox News Digital)
"[W]e rarely see him outside. He does have a ton of dogs on the property that you can hear barking all the time, but they don't really bother us," one neighbor said. "But as far as our few interactions, they've always been pleasant."
ACCUSED GILGO BEACH KILLER NICKNAMED PETER FROM 'FAMILY GUY' BY CO-WORKERS: SOURCE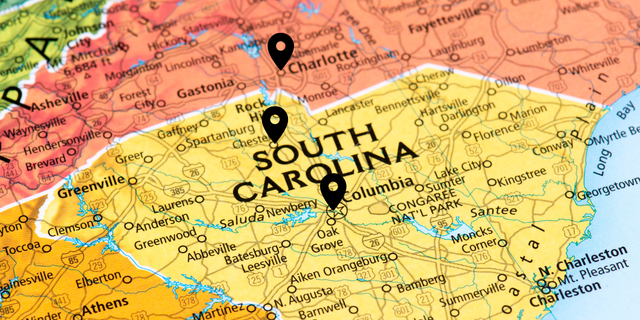 Craig and Rex Heuermann own several plots of land in Chester, South Carolina, which is about an hour away from both Columbia, South Carolina, and Charlotte, North Carolina. (Fox News Digital)
Craig has one rule, according to two neighbors: "Don't cut the grass on Sunday."
GILGO BEACH MURDERS: 3 SERIAL KILLERS WHO LIVED MUNDANE LIVES HID DARK TRUTH
One neighbor said he learned the hard way that Craig enforces this rule when he went to cut grass on Sunday at the property across from Craig, which he used to own. Craig allegedly approached the neighbor from behind and hit him over the head with a "steel pole."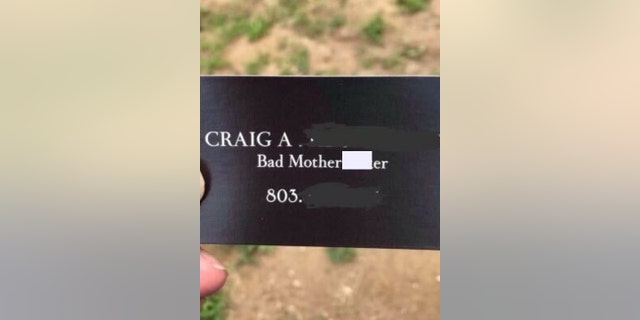 Craig Heuermann also handed out business cards to people on his street that include his name, followed by the words "Bad Motherf—er" and his phone number. (Fox News Digital)
Craig Heuermann could not be reached for comment for this story.
"I keep my distance. … I think he's as crazy as a bed bug," said a third neighbor, adding, however, that he has never had any real issues with Craig.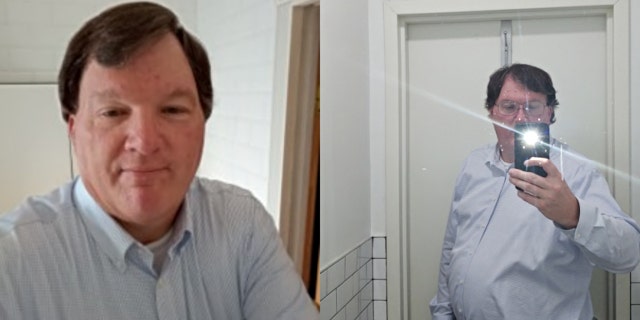 Rex Heuermann used fictitious names and online accounts to solicit and arrange sexual activity, according to a bail application. (Suffolk County DA)
Craig even found one neighbor's runaway dog once and brought it to a nearby vet.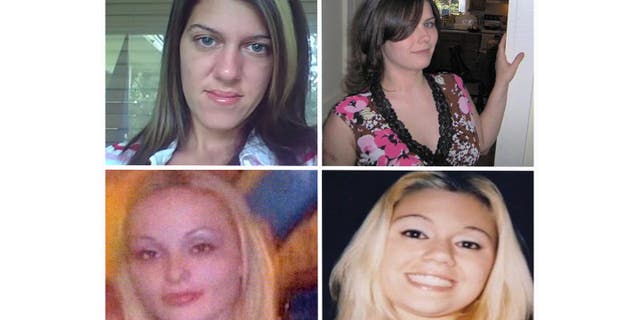 Counter-clockwise from left: Amber Lynn Costello, 27; Maureen Brainard-Barnes, 25; Megan Waterman, 22; and Melissa Barthelemy, 24, disappeared after meeting with a client on Craigslist. The remains of the women were found in December 2010 at Gilgo Beach on Long Island, New York. (Suffolk County Police Department)
Authorities said the three victims Rex allegedly targeted were sex workers who advertised online.
GILGO BEACH SUSPECT REX HEUERMANN STALKED EX-COP AFTER TRAIN ALTERCATION, RIDER SAYS
The slayings have remained unsolved for more than a decade after the search for missing escort Shannan Gilbert, 24, first led police to the bodies of young sex workers and other victims along the Long Island shore.
Image 1 of 4
Officers from the New York State Police and Nassau and Suffolk County police searched suspected killer Rex Heuermann's home Friday, removing evidence in bags. Heuermann has been charged with murder in the deaths of the "Gilgo Four." (Fox News)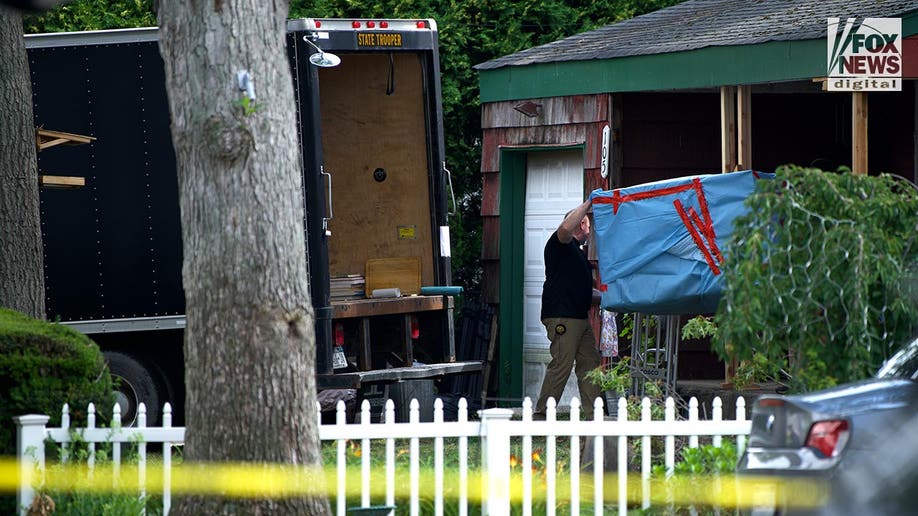 Image 2 of 4

New York State Police remove evidence from the home of Rex Heuermann in Massapequa Park. (Dario Alequin for Fox News Digital)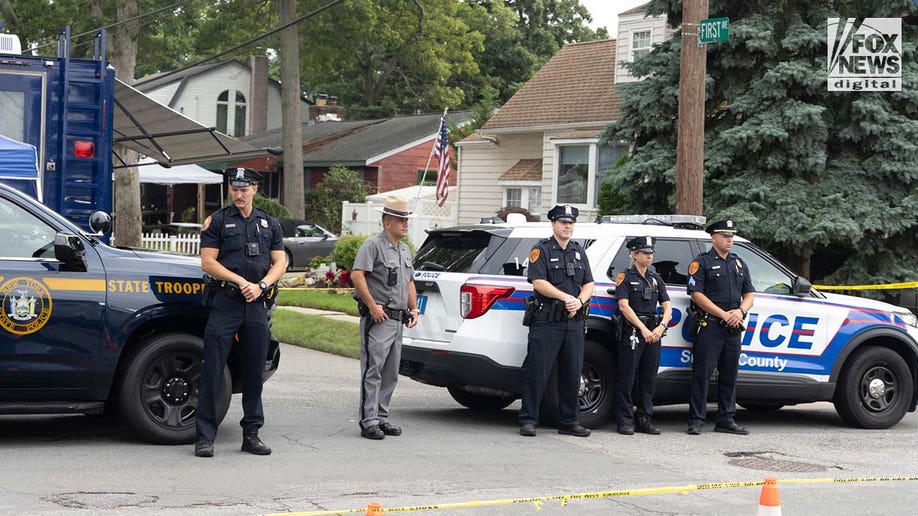 Image 3 of 4

Authorities execute a search warrant at Rex Heuermann's home in Massapequa Park, N.Y., on Tuesday. (Mega for Fox News Digital)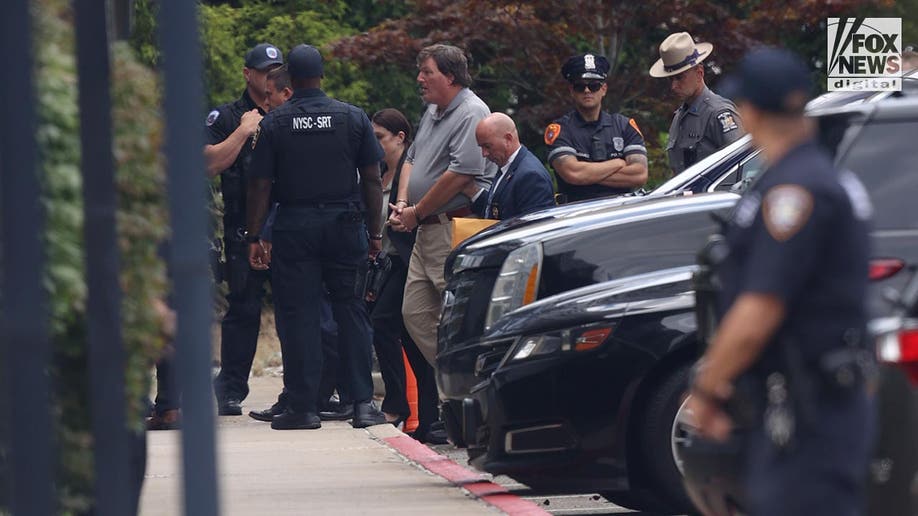 Image 4 of 4

Rex Heuermann is led into Arthur M. Cromarty Criminal Complex in Riverhead, New York, for his arraignment on Friday. (Matt Agudo/Splash News for Fox News Digital )
CLICK HERE TO GET THE FOX NEWS APP
The suspect was tied to the crimes through DNA evidence and cellphone data. Rex Heuermann allegedly called at least one victim's family after her death and taunted them, according to court documents.
Authorities have been searching Rex's Long Island home for evidence. It is unclear if police will also search his South Carolina properties.