Granger Smith is walking away from his successful country music career – and he's relieved.
Earlier this month, the singer/songwriter took to his social media pages and announced that his upcoming "Like a River" tour, named after his son, would be his last. The 43-year-old is gearing up to devote his life to ministry at his local church outside of Austin, Texas. His final show is on Aug. 26.
"I have a huge feeling of relief now that … I've been able to tell the world exactly what my intentions are and what I'm going to do," the "Happens Like That" artist told Fox News Digital. "For the last few years, a handful of people had known that [I was] probably leaving country music. [And] it's difficult to get on stage in different environments, in different cities and play music for people knowing, as I'm looking into their eyes, that I'm probably going to tell them in a few months that I'm not doing this anymore. That's a difficult way to live. And so, there's a big sense of relief now that I've told everyone."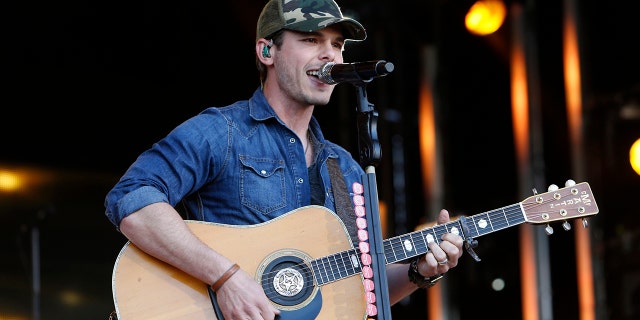 Granger Smith's tour comes to an end on Aug. 26. (Randy Holmes/Disney General Entertainment Content via Getty Images)
The star admitted that for a while, he yearned for a new sense of purpose. Eager to devote himself to his faith, Smith is currently working toward a master's degree from Southern Baptist Theological Seminary. While some in Smith's circle encouraged him to share his faith through song, Smith felt it wasn't enough.
"I wrestled with the idea for a long time that this doesn't feel right," Smith admitted. "A lot of people will probably think, 'Why don't you just sing country music, but talk about God on the stage?' Or, 'Why don't you sing a couple of hymns on the stage? And that fixes everything.' I wrestled with that for a couple of years.… A lot of pastors and preachers told me, 'Country music is your ministry, brother. You're in a dark world. You're bringing light to a dark world. You're going into bars and stages where people might not have heard the message of Christ, and you get to speak it – that is your ministry.'"
"I believed it," he continued. "And part of me still does believe that. But here's the deal – it wasn't ever about that. It wasn't ever about finding the best platform to tell people about Christ. The first thing that needed to happen was I needed to make myself smaller because I was exalting myself on the stage. I was glorifying myself. I was seeking praise from people. And by doing that, it doesn't matter if I was proclaiming Christ, because I was doing it the wrong way. I was proclaiming Christ from a self-exalting platform. And that was the contradiction I finally had to come to terms with. I might have a stage down the road, but right now I need to completely surrender that and give it over to God."
COUNTRY MUSIC STAR GRANGER SMITH LEAVING INDUSTRY FOR MINISTRY: 'I JUST WANT TO GLORIFY GOD'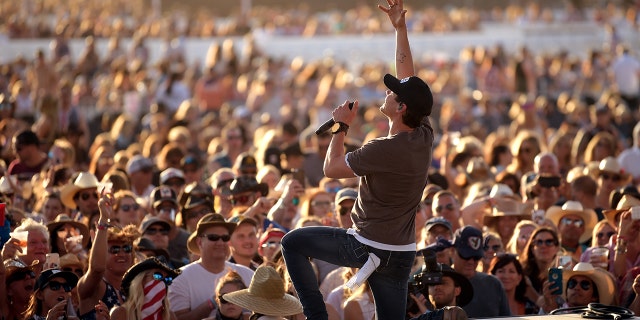 After touring, Granger Smith is going to focus on ministry at his local church outside of Austin, Texas. (Jason Kempin/Getty Images for Stagecoach)
Smith said he's eager to be an active member of his church, one that would allow him to give back to his local community and connect with those who are feeling lost in their lives. It's a feeling he can easily identify with.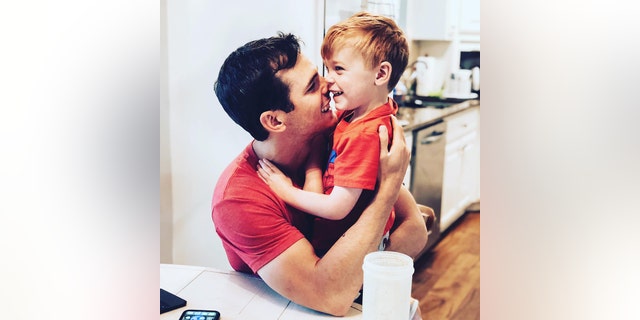 Granger Smith's son River passed away in 2019 from a drowning accident at the family's Texas home. (Granger Smith)
In 2019, Smith fell into a downward spiral when he lost his three-year-old child. The Smith family was outside their home when River slipped through their pool gate and went into the water. River was quickly pulled out of the pool, but he had been without oxygen for too long. Despite the efforts of doctors, he later died. River's eldest siblings, Lincoln and London, witnessed the devastating accident.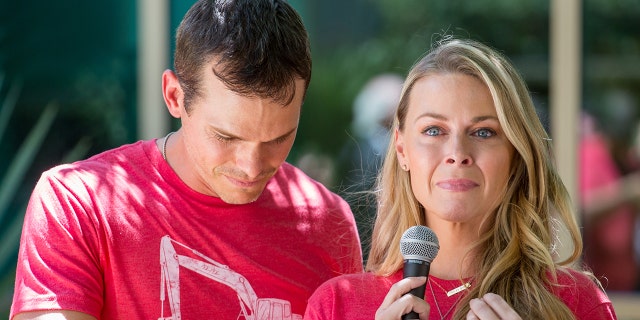 Granger Smith and Amber Smith visit Dell Children's Medical Center of Central Texas to present a donation in memory of their son, River Kelly Smith, on June 25, 2019, in Austin, Texas. (Rick Kern/Getty Images)
Smith's wife, Amber, later revealed that their son's donated organs helped save the lives of two people. The family has also used their social media platform to share water safety tips. Smith reflected on River's passing in an upcoming memoir, "Like a River: Finding the Faith and Strength to Move Forward After Loss and Heartache." It will be released on Aug. 1.
CLICK HERE TO SIGN UP FOR THE ENTERTAINMENT NEWSLETTER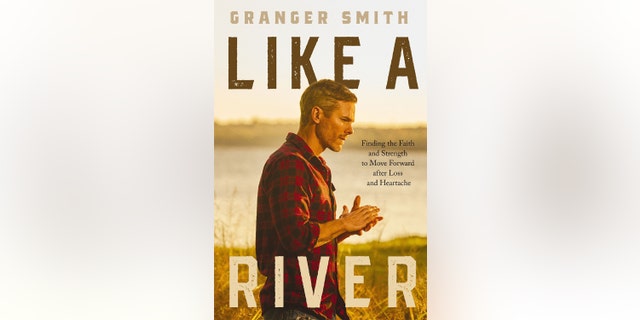 Granger Smith has written a memoir titled "Like a River: Finding the Faith and Strength to Move Forward After Loss and Heartache." (Thomas Nelson)
Smith said it was "therapeutic" to pour out his feelings into the book as he attempted to make sense of the tragedy. There were days, he said, when he struggled to get up in the morning.
"Most of it was failure," he said. "Trying to figure out how I was going to wake up in the morning and start a new day, knowing I have a dead son, is something that I failed at for months and months.… I tried everything. I tried the self-help books and I tried different forms of exercise, diets. Different edibles – anything. If you would've said, 'Are you going through heartache? Are you going through extreme grief? Try this. I read about this, try it,' I'd probably try it.… I was going to do anything so that I could be strong for my family. Nothing was working."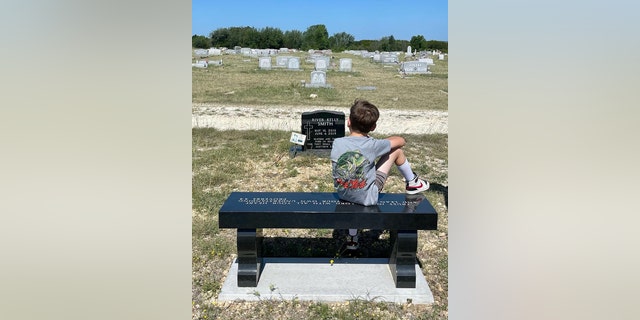 Granger Smith's son Lincoln is seen here visiting River's grave. (Granger Smith)
"Most people don't know that as I was touring and playing music around this time, I might have had a smile on my face, but I was pretty messed up," he shared.
COUNTRY MUSIC SINGER GRANGER SMITH TURNED TO FAITH DURING DARKEST TIMES: 'IT SAVED MY LIFE'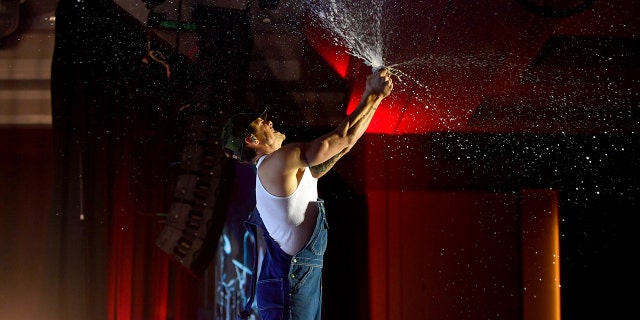 Granger Smith said he was suffering in silence while performing following the death of his son River. (Jason Davis/Getty Images for CRS)
The Smith family saw a light at the end of a very dark tunnel. In 2021, they welcomed a son named Maverick. The family shared it was important that Maverick receive formal swimming safety lessons.
Smith said that immersing himself in his faith gave him a lifeline.
"Let's look at it this way – when you have a 3- or 4-year-old child, they might be going through something really tough, like trying to tie their shoes," he explained. "They're getting frustrated… they're hungry… They're just going through this tough time of just tying their shoes and everything is going wrong. Then a parent comes in, picks them up, and says, 'Stop fighting. I got you. I'll get your shoes tied. I'll get you to school. Just stop fighting.' It's that same feeling I had when I finally released myself and said, 'God, I'm giving this all to you. Just take it.' And then that fatherly feeling of Him just wrapping his arms around me and going, 'I got you.' That's the feeling of relief that I had."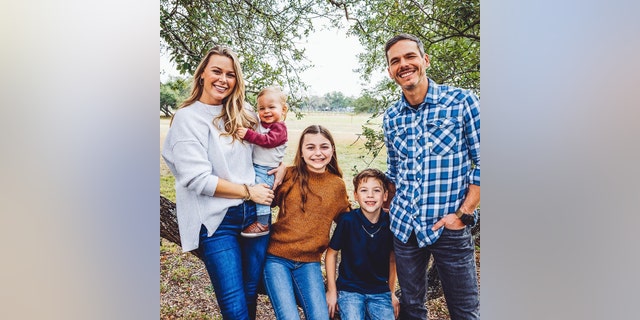 The Smith family, from left, Amber, Maverick, London, Lincoln and Granger. (Granger Smith)
While devoting a life to ministry isn't the right path for everyone, Smith said he is at peace with his decision.
He won't miss sleeping on tour buses, he joked, but he'll never forget the outpouring of support that has come from fans over the years.
"There's a lot I'm going to miss in country music," he said. "I've been doing it for a long time, for multiple decades, for a reason. It wasn't because I was collecting a paycheck, because most of those years I wasn't. I do it – and I did it – because I loved telling stories through songs that people could relate to.… That's what I loved most about it – seeing those reactions from people as we took them on a journey."
COUNTRY MUSIC STAR SHARES WHY HE'S LEAVING THE INDUSTRY AND HEADING INTO MINISTRY: 'WHAT I'M CALLED TO DO'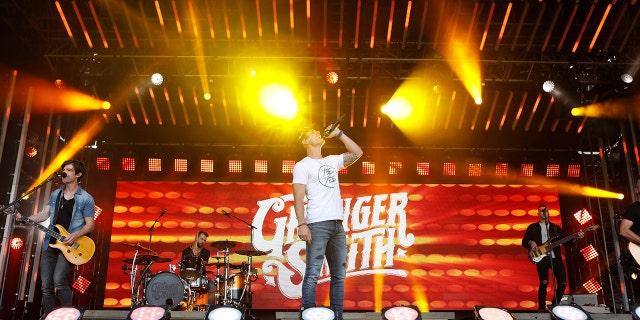 Granger Smith wants his story to give hope to people who are grieving the loss of a loved one. (Randy Holmes/Disney General Entertainment Content via Getty Images)
Today, Smith believes his story will give people "hope."
"There's a kind of joy that can coexist with grief," he said. "You could be grieving and yet joyful and hopeful and have peace about that. That is my journey. A lot of people have different journeys on how to get to that location, but this is my journey on how I got there."