Disney's "High School Musical" star Vanessa Hudgens promoted "witchcraft" to her fans ahead of her upcoming film, "Dead Hot."
The former Disney Channel star claimed that the inspiration for her new film, a documentary featuring her and musician GG Magree visiting places connected to the spirit world and witchcraft, came from her own personal experiences with witchcraft and seances.
In an interview with Variety, Hudgens also claimed she hopes her new documentary will make viewers "inspired to open their hearts, minds and soul to the spirit world."
VANESSA HUDGENS FLAUNTS BIKINI BOD WHILE ENJOYING BEACH DAY DURING ITALIAN GETAWAY: 'SUN GIRL AT IT AGAIN'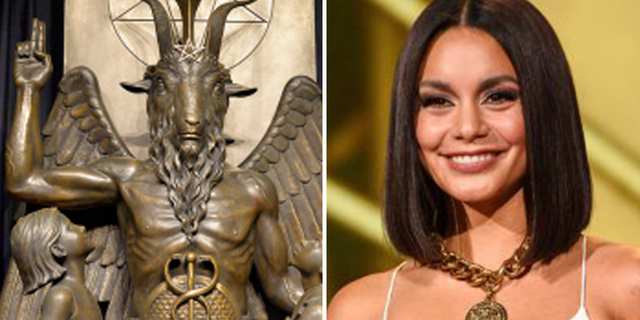 Former Disney star Vanessa Hudgens has been promoting her new film on witchcraft and the occult. (Fox News screenshots)
"Dead Hot" premiered last week on streaming platform Tubi and follows the two women on an unscripted trip to Salem, Massachusetts to better connect to the spirits world.
Salem, Massachusetts is the infamous setting behind the Salem Witch trials of 1692, where 19 men and women were tried and hung after being accused of practicing witchcraft.
For Hudgens and Magree, the historical setting provided the perfect place for exploring their own affinity for witchcraft and document it.
Variety described the filmmakers' mission with the film, calling it a "true passion project for Hudgens and Magree, who are fascinated with the spirit world and came up with the idea to document their experience together."
Hudgens told the outlet that making this film was "a lot more personal than anything I've ever done," indicating that exploring the occult is an authentic pastime of hers.
She said, "I'm not hiding behind a character as I normally do in films — this is me, exploring something that I am very passionate about."
ASHLEY TISDALE, VANESSA HUDGENS DANCE TO 'HIGH SCHOOL MUSICAL' SONG DURING SELF-QUARANTINE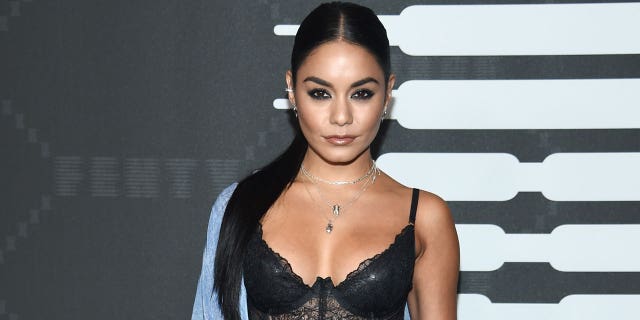 Vanessa Hudgens attends the Savage X Fenty Show Presented By Amazon Prime Video. (Photo by Dimitrios Kambouris/Getty Images for Savage X Fenty Show Presented by Amazon Prime Video)
The former child star also explained that she wanted her film to inspire others to reach out to the spirit world potentially. "I knew it would be extremely personal, and I would be sticking my neck out doing so," she said, adding, "But I'm hoping that it makes other curious people out there to be inspired to open their hearts, minds and soul. Trust their intuition and find a bit more peace in the unknown."
The creative team behind the documentary insisted to Variety that the film isn't just another "ghost hunting shtick," but a glimpse into the actual spiritual journeys of both Hudgens and Magree.
The outlet noted, "Hudgens and Magree are both self-taught students of witchcraft who have been experimenting and connecting with the spirit world for most of their lives."
Hudgens told the outlet that the Coronavirus pandemic provided her an opportunity to get more involved in occult practices. She said, "During 2020, I think we were all looking for ways to better ourselves, to grow and come out of it as better people. I really started to lean into rituals and manifestation. I was actually leading little coven meetings over Zoom with a few other witchy friends."
The actress described her covens as an uplifting community, and it had me even more curious about witchcraft. The exploration seemed like a special thing to document and share."
CLICK HERE TO GET THE FOX NEWS APP
Magree added that the duo wanted the movie to help break the "stigma" surrounding witchcraft. The musician stated, "The stigma is quite serious, so we wanted to approach it more in like a friendship and in a light way for people like us that are self-taught."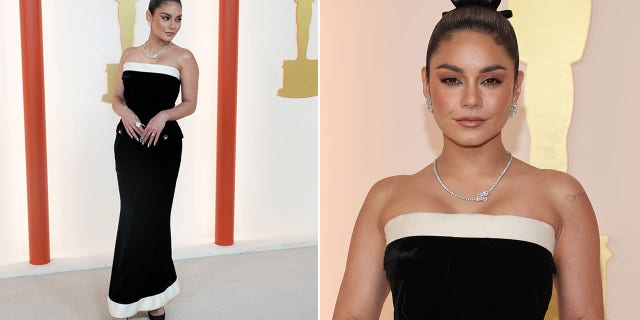 Vanessa Hudgens sports black and white gown for the 2023 Oscars. (Getty Images)