This delectable riff on classic hummingbird cake is finished off with a drizzle of delicious cream cheese glaze.
"All the flavors of Hummingbird Cake —bananas, pineapple, coconut and pecans—are in this bread," Pam Brand, co-founder of food blog Biscuits and Burlap told Fox News Digital.
"Consider it a smaller, slightly less sweet version of that southern favorite. The cream cheese glaze brings to mind the traditional cake frosting, but without being overpoweringly sweet and rich."
BROWN BUTTER CINNAMON STREUSEL COFFEE CAKE: TRY THE RECIPE
Cook time: 35 minutes
STRAWBERRY FRENCH TOAST CASSEROLE: TRY THE RECIPE
Ingredients: 
For the Bread
½ cup sugar
¼ cup brown sugar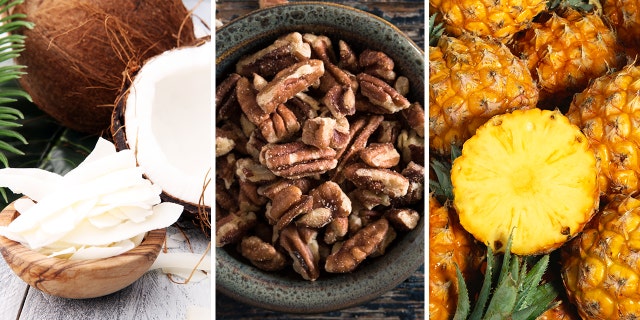 This delicious cake is filled with crushed pineapple, chopped pecans and dried pineapple which is sure to please your summer crowds. (iStock)
1⅔ cup self rising flour
1 teaspoon vanilla extract
ORANGE ANGEL FOOD CAKE: TRY THIS EASY DESSERT RECIPE
For the Cream Cheese Glaze
¼ teaspoon vanilla extract
Directions: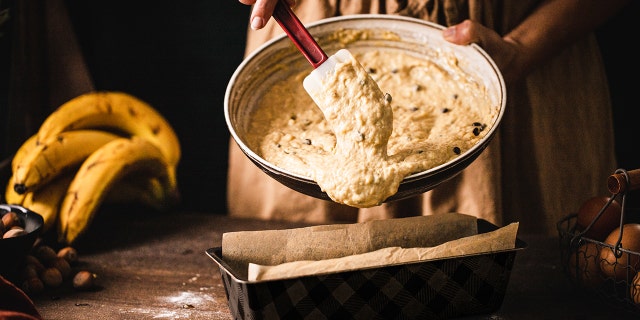 This hummingbird cake has a banana batter base that is reminiscent of the classic banana bread. (iStock)
For the Bread
1. Cream butter at low speed of mixer.
5. Pour batter in a parchment paper lined 9 inch loaf pan which has been oiled and floured or sprayed with baking spray.
6. Bake at 350 °F for 35–40 minutes or just until a toothpick inserted in the middle comes out clean.
CLICK HERE TO SIGN UP FOR OUR LIFESTYLE NEWSLETTER
3. Cool slightly and then drizzle over cooled bread.
CLICK HERE TO GET THE FOX NEWS APP
This original recipe is owned by biscuitsandburlap.com and was shared with Fox News Digital.