LIMA, Peru – EXCLUSIVE: Joran van der Sloot left Peru on Thursday morning and is en route to the United States with agents from the Federal Bureau of Investigation.
Van der Sloot is the prime suspect in the May 2005 disappearance of Natalee Holloway in Aruba during a Mountain Brook High School, Alabama, senior trip.
The plane took off shortly before 8:00 a.m. from Jorge Chavez International Airport, according to van der Sloot's lawyer, Maximo Altez.
Altez has filed multiple appeals in attempts to stop the temporary extradition, but Peruvian courts didn't take action on them before his client's departure.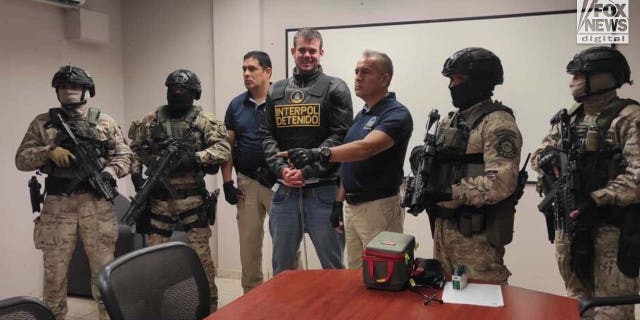 Joran van der Sloot smiles as he prepares to leave the airport in Lima, Peru on Thursday, June 8, 2023.  (Col. Carlos López Aeda)
The Dutch national was being held in a Peruvian prison for the murder of 21-year-old Stephany Flores in 2010. Van der Sloot was originally sentenced to 28 years in prison for the killing, but more time was added because of a drug smuggling scandal he was involved in while in jail.
Peruvian officials agreed in May to temporarily transfer the Dutch national to the United States in order to face federal charges.
JORAN VAN DER SLOOT WILL LIKELY BE TRANSFERRED TO US DESPITE LAST-MINUTE EFFORTS: INTERPOL OFFICIAL
JORAN VAN DER SLOOT CASE: DUTCH OFFICIALS ADVISE PRIME NATALEE HOLLOWAY SUSPECT TO FIGHT TRANSFER, LAWYER SAYS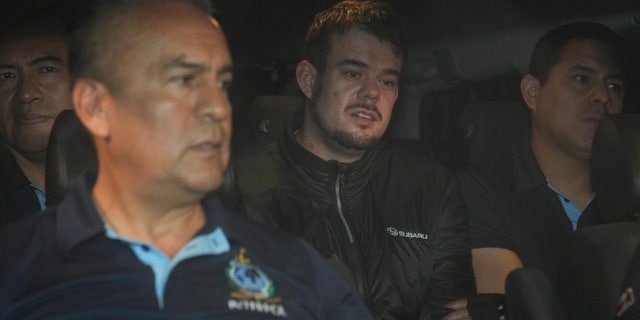 Dutch citizen Joran van der Sloot, center, is driven in a police vehicle from the Ancon I maximum-security prison, outskirts of Lima, Peru, Thursday, June 8, 2023. The main suspect in the unsolved 2005 disappearance of American student Natalee Holloway on the Caribbean island of Aruba is expected to be extradited Thursday from Peru to the United States. (AP Photo/Martin Mejia)
However, van der Sloot lied to Beth Holloway's lawyer, John Q. Kelly, about where her daughter's remains were located, according to American prosecutors.
In an earlier statement provided to Fox News Digital when the Peruvian court announced the transfer of van der Sloot, Beth Holloway, Natalee's mother, said this gives a chance for justice to finally be served.