A Wichita police officer who shot and killed a man who had shot another officer acted in self-defense and will not face charges, Sedgwick County District Attorney Marc Bennett said Tuesday.
The officer, whose name was not released, was "clearly immune" from prosecution in the death of 28-year-old Tyler Hodge on June 19, 2021.
KANSAS CITY SUSPECT KILLED IN POLICE SHOOTING IDENTIFIED
Hodge fired about a dozen shots at officers who had responded to a domestic disturbance call at his home, according to an investigative report released Tuesday. Officers shot at Hodge 11 times after finding him.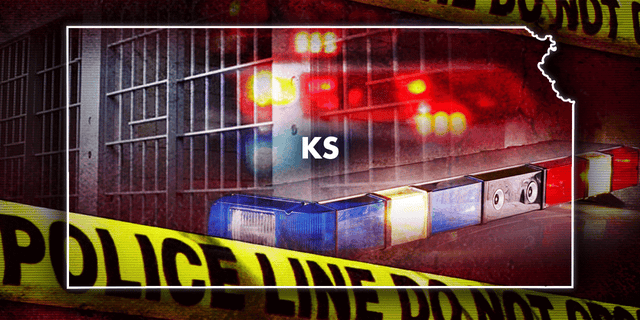 A five-year veteran of the Wichita, Kansas police department will not face charges for fatally shooting a suspect who pointed a gun at him after wounding another officer — a move which Sedgwick County District Attorney Marc Bennett noted was clearly justified.
One officer, Kyle Mellard, was shot in both legs and his face. He recovered and has returned to the force.
KANSAS OFFICER WILL NOT BE CHARGED IN FATAL POLICE SHOOTING OF BLACK MAN
Eventually, one officer, who has been on the force for five years, saw Hodge pointing a rifle at him and other officers and shot Hodge once in the torso, killing him, according to the report.
CLICK HERE TO GET THE FOX NEWS APP
Hodge was a U.S. Marine veteran who had struggled with mental health issues and had made past statements about "suicide by cop," according to the report.