A legal group vows to hold universities accountable for implementing student conduct policies they believe are infringing on student's free speech rights.
After suing Texas State University for violating student's First and Fourteenth Amendment rights last week, Speech First Executive Director Cherise Trump spoke with Fox New Digital about holding universities accountable in the court of law for "bad" harassment policies that are targeting students.
"As surprised as we are that this type of these types of issues are happening in Texas, we sued the University of Houston last year on a similar harassment policy," Trump said.
TEXAS STATE UNIVERSITY SUED FOR ALLEGEDLY VIOLATING 1A RIGHTS DUE TO 'OVERBROAD' STUDENT CONDUCT POLICIES
Last year, Speech First filed a lawsuit against the University of Houston on behalf of three conservative students who said they felt they could not express their beliefs on campus for fear they would be punished under the university's harassment policy.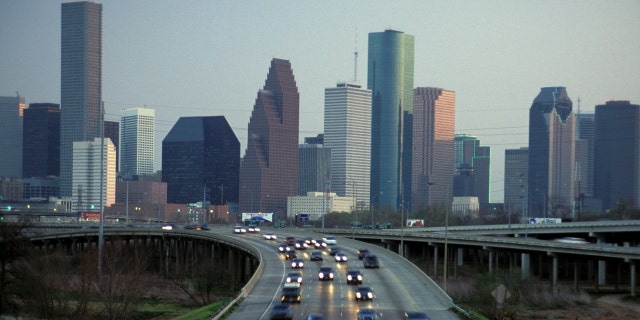 Texas, Houston, Skyline at Dusk and I-45 commuter traffic.  ((Photo by: Jeff Greenberg/Universal Images Group via Getty Images))
Three months after Speech First filed its suit, the University of Houston amended its policy to specify that harassment must rise to the level of creating a hostile work environment for employees or to deny a student equal access to education by creating a hostile learning environment. According to a statement from university officials, the university adopted a "revised" version of their anti-harassment policy after losing the case.
Speech First won the case against the University of Houston in June last year.
"We won very quickly in that and were actually able to get them to implement the data standard that I mentioned in their harassment policy, which we are very excited about, because that really not only changed the policy, but it showed we are holding universities accountable for these bad policies that are targeting students constitutionally protected speech that universities have been getting away with these types of policies for years," Trump said.
WASHINGTON POST MOCKS PARENTS REQUESTING TRANSPARENCY ON GENDER IDENTITY CURRICULUM: 'I WANT TO VOMIT'
Fox News Digital previously reported on Speech First filing a lawsuit against TSU, alleging that the university and its officials have policies that "deter, suppress, and punish constitutionally protected speech about political and social issues of the day."
According to Speech First's press release, Speech First is challenging two specific policies they claim are designed to have an effect on silencing students' speech. Speech First argues that TSU's Discrimination and Harassment Policies are "overbroad and can easily be applied to a wide swath of protected speech." The other is the Computer Policy which they claim "forbids students from using their student email accounts for protected political speech."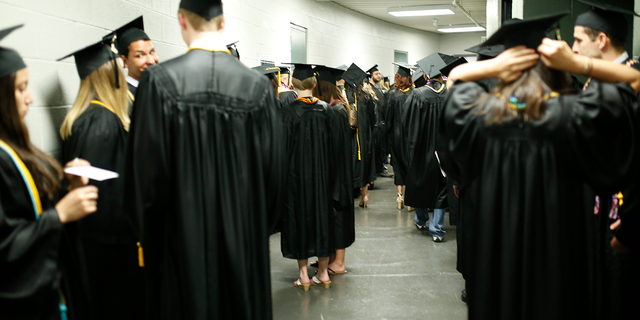 A general view during the college commencement ceremony for Westminister College on June 1, 2013 in Salt Lake City Utah.  (Photo by Natalie Cass/Getty Images)
TSU's computer policy mandates that all students must comply with university, state, and federal policies and laws.
"This vague, content-based, and overbroad restriction of protected speech violates the First and Fourteenth Amendments. This policy and any policy like it, should be declared unconstitutional and enjoined," Speech First's complaint states.
It goes on to say that a student's failure to follow this policy can result in serious consequences such as suspension, restricted access to privileges, and possible "referral to legal and law enforcement agencies."
The lawsuit raises concerns that the policies threaten political discourse among students when discussing politics in emails, engaging their classmates, and commenting in class.
TSU, located in San Marcos, Texas, enrolls 38,808 students. TSU told Fox News Digital that they do not comment on active litigation.
UTAH SCHOOL GIVES KIDS 'DISGUSTING' INSECTS TO EAT IN CLASS FOR CLIMATE ASSIGNMENT ON COWS KILLING THE EARTH
Trump also told Fox News Digital that they hope that their lawsuit ultimately "changes the policies so that they're constitutionally sound" by either eliminating the policies or modifying them to the point where they actually include protections for students First Amendment rights.
"There is a Supreme Court precedent and standard that is kind of been known and put in place in Title IX since May 20. And the standard was actually written in an opinion back in the nineties–it's called the data standard, basically saying that in order for speech to be considered harassing conduct, it has to be so severe, pervasive and objectively offensive that it prevents students from having equal access to education," Trump said. "This is the best example we've seen in the legal realm of protections for students First Amendment rights, while also balancing protections for students when it came to sexual harassment. So when you're talking about what type of standards we should be having, it should be a very high bar for what kind of speech is considered harassing conduct."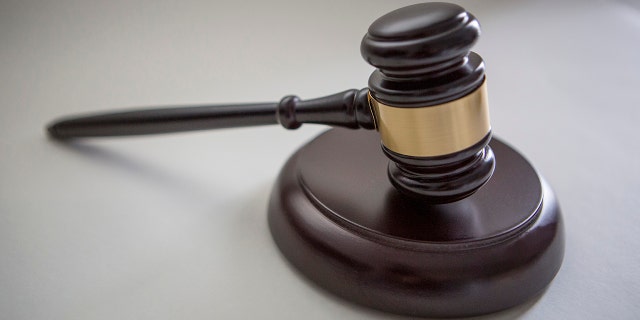 Symbol photo on the subjects auction hammer, court gavel, auction, case law, etc.  (Ulrich Baumgarten via Getty Images)
Furthermore, Trump added that they have an ongoing case against Oklahoma State University which started earlier this year and said that OSU's harassment and computer use policies are very similar to the policies at TSU.
CLICK HERE TO GET THE FOX NEWS APP
They filed a lawsuit against OSU due to their "bias response team, their harassment policy, and on their computer use policy." Trump said it appears that every single campus in the country is affected by "far left progressive policies that are trying to tamp down on popular speech."
"This is a deep red state that you would think like very much value free speech and viewpoint diversity," she added.