If you or someone you know is having thoughts of suicide, please contact the National Suicide Prevention Lifeline at 988.
Lindsay Clancy's husband confided in a family friend about his wife's mental health struggles and expressed concerns that she was suffering withdrawal from an anxiety prescription a month before she allegedly killed their three children and then attempted suicide.
Clancy, a 32-year-old nurse, allegedly used exercise ropes to strangle and kill her three children – Cora, 5, Dawson, 3, and Callan, 7 months – before she cut her own wrists and neck and jumped from the bedroom window of her Duxbury, Massachusetts, home on Jan. 24.
Tuesday's court appearance was rescheduled for July 25, and Clancy was transferred to Tewksbury Hospital, according to court records.
Her lawyer, Kevin Reddington, revealed during her Feb. 7 arraignment that she is paralyzed from the waist down. He declined comment on Tuesday but told Fox News Digital that he plans to file a motion to change the venue if the case reaches superior court.
LINDSAY CLANCY'S HUSBAND 'BEGGED KIDS TO BREATHE' AFTER MA MOM ALLEGEDLY 'HEARD VOICES' TO KILL THEM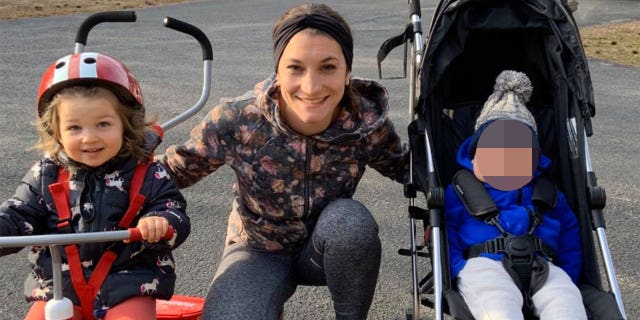 Lindsay Clancy is shown with two of her three children in this undated photo. (Lindsay Marie Clancy / Facebook)
At this point, the case is in Plymouth District Court, where Clancy was arraigned from her hospital bed via Zoom and seen wearing a neck brace and facemask. Felony cases go to superior court in Massachusetts after a grand jury indictment.
Clancy and her husband, Patrick, had dinner with their friends on Jan. 22 – two days before the incident – and Lindsay "seemed fairly normal, mostly quiet while on her phone and keeping to herself," their friend told authorities, according to court records obtained by Fox News Digital.
TIMELINE OF LINDSAY CLANCY CASE
The friend was "actually surprised she was there due to Pat's statements about her health, and [the family friend] didn't know she was coming that night," the court document says.
It was the first time they saw Clancy "in a couple months."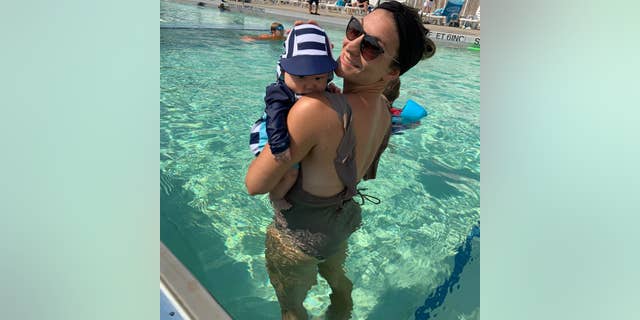 Lindsay Clancy holds her youngest child, Callan, who was only 7 months old when he died. (Lindsay Marie Clancy / Facebook)
Patrick has been friends with the couple since college, and both families sent their children to the same day care.
Over the month and a half before the incident, the documents note, Patrick told his friends that Lindsay was prescribed more medication, and he was concerned that she was suffering from withdraws from benzodiazepines, a medication prescribed for anxiety, court records say.
MASSACHUSETTS MOM LINDSAY CLANCY'S 911 DISPATCH REVEALS FRANTIC FIRST RESPONDERS
He said Lindsay "had the worst side effects possible."
During a morning day care drop-off, "Pat looked as though he was having a rough morning" and opened up to his friend's wife, court documents say.
LISTEN TO FRANTIC 911 DISPATCH: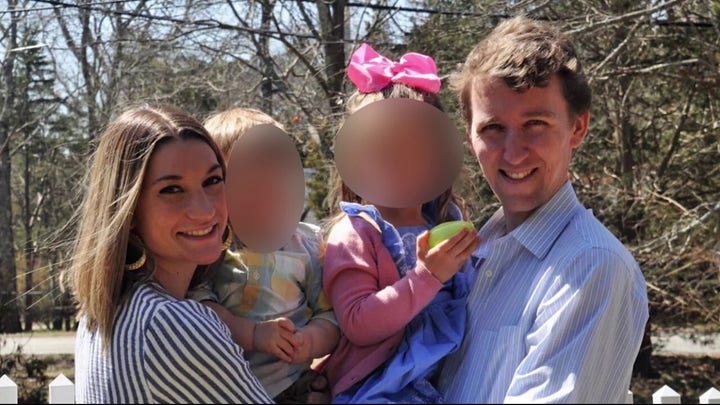 Video
On Jan. 5, Patrick texted her about his concern regarding Lindsay's treatment and medication and noted that he felt Lindsay "was prescribed too many medications," according to court records, which did not include the message exchanges.
Clancy's defense team has suggested that Lindsay, now charged with murder, assault and battery with a deadly weapon and strangulation for the deaths of each of her three children, was being mishandled by a "flawed" mental health care system and that her medication had turned her into a "zombie."
MASSACHUSETTS CLANCY KILLINGS: MOTHERS' MURDERS 'UNLIKE ANY OTHER TYPE OF HOMICIDE,' ANDREA YATES' LAWYER SAYS
Reddington detailed how many different medications she was prescribed in a short amount of time, how often the drugs were changed or the dosages were altered, and said she checked herself in for psychiatric help because she had suicidal thoughts.
Patrick did not tell his friends that he feared his wife would hurt herself, according to court documents.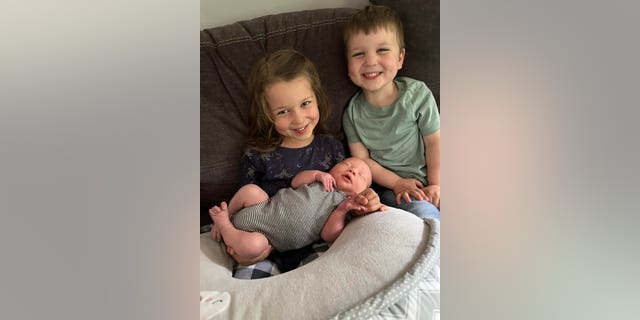 Lindsay Clancy's three children, 5-year-old Cora, 3-year-old Dawson and 7-month-old Callan, died on Jan. 24, 2023. (Lindsay Marie Clancy / Facebook)
Meanwhile, prosecutors have portrayed Lindsay's alleged actions as premeditated murder, presenting evidence of Google searches, and argued she purposely sent her husband out of the house and timed how long she had.
"The defendant did not take advantage of the situation when her husband left the home that night, she created it," Assistant District Attorney Jennifer Sprague said during Clancy's Feb. 7 arraignment.
PHOTOS SHOW TOYS STILL COVER CLANCYS' BACKYARD WEEKS AFTER KIDS WERE KILLED
Patrick had been gone less than 30 minutes to run a couple errands for his wife that evening, and he came home to a strange silence.
He ultimately found his wife in their backyard following her suicide attempt and asked where the kids were. She replied that they were "in the basement," Sprague said.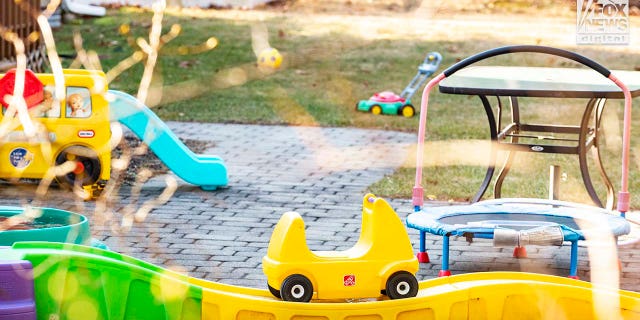 A view of the yard and toys outside the home of Patrick and Lindsay Clancy in Duxbury, Massachusetts, on Feb. 15, 2023. (David McGlynn for Fox News Digital)
First responders heard his screams when he found his three young children in the basement, according to detailed court documents.
The incident shook the suburban seaside community, including the first responders who found the young children and tended to Clancy.
CLICK HERE TO GET THE FOX NEWS APP
Patrick Clancy has kept out of the media spotlight except for a Jan. 28 statement on a GoFundMe page in which he said he had forgiven his wife and wants everyone else to do the same.
"The real Lindsay was generously loving and caring towards everyone — me, our kids, family, friends, and her patients," he wrote. "The very fibers of her soul are loving. All I wish for her now is that she can somehow find peace."