Lionel Richie is looking forward to performing at the coronation concert for King Charles III, calling it an "honor."
Richie shared his excitement during an interview with People at the Breakthrough Awards at the Academy Museum of Motion Pictures.
"I mean, you don't get in the business and say, 'You know what? I'll be at the king's coronation.' You know, that just never comes up," Richie said. "[It's] A, a surprise. B, what an honor. And C, the fact of all the names that are out there that he could have had for this, he called my name."
The "All Night Long" singer will be joined by fellow "American Idol" judge Katy Perry and Andrea Bocelli, Take That, Sir Bryn Terfel, Freya Ridings and Alexis Ffrench.
Richie also offered his support for the soon-to-be crowned king.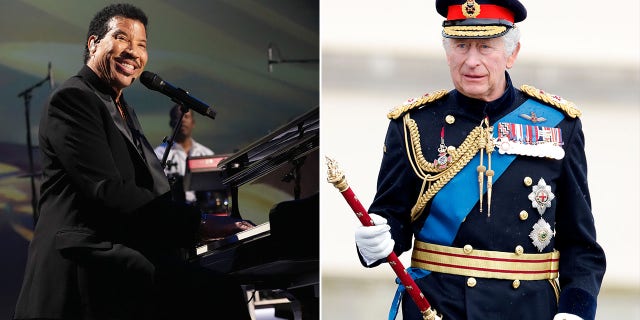 Lionel Richie teased his performance for King Charles' coronation. (Kevin Mazur/Getty Images for The Recording Academy | Max Mumby/Indigo/Getty Images)
PRINCE HARRY TO ATTEND KING CHARLES' CORONATION WITHOUT MEGHAN MARKLE, PALACE CONFIRMS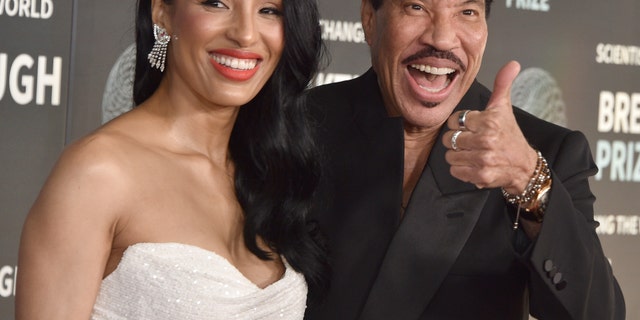 Lionel Richie, seen here with girlfriend Lisa Parigi, said it's a "surprise" and "an honor" to be asked to perform at the coronation concert for King Charles III. (Gregg DeGuire/WireImage)
"He's been in that prince role for a long time, but I'm anxious to see what he's going to now change as far as his reign. And so I know him as a wonderful person," the 73-year-old said.
The "Hello" singer also spoke with ET at the event, noting his longtime collaborations with the king.
"We've been friends a long time, I've known him a long time, but to be asked is the whole thing," Richie said. The singer has worked for many years as the founding Global Ambassador for the Prince's Trust, a charity Charles began when he was the Prince of Wales dedicated to helping young people.
Richie also teased the preparation involved in the show, saying, "There's more secrecy than you've ever imagined in your life."
"I know what I'm going to do but when you ask, 'What is everyone else going to do?' Nothing. 'Who is everybody else?' 'Hmmm.' 'OK, well, what's the production going to be like?' [No response]," he explained. "So we won't really know until we get there for the rehearsal to find out exactly how big."
"And, by the way, I'm going to use that word 'huge.' Not just big, [it's going to be] off the charts," Richie added.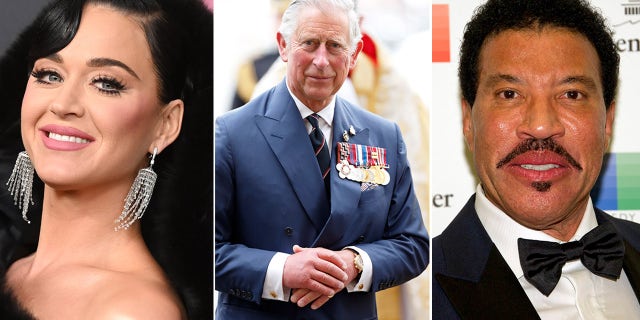 Katy Perry and Lionel Richie will perform at King Charles' coronation in May. (Getty Images)
PRINCE ANDREW 'RESENTFUL' TOWARD KING CHARLES, 'DRAGGING HIS HEELS' OVER LEAVING LAVISH HOME, EXPERTS CLAIM
In his interview with People, Richie echoed his thoughts on the "grandiose" plans for the concert.
"I want to see the pomp and circumstance because I don't care what you thought Michael Jackson did. I don't care what you thought Prince did. I don't care what you thought Madonna did. Nothing's going to be like this. This is the grandiose of grandiose right here," he said.
"The concert will celebrate a new chapter in the nation's history, with themes of love, respect and optimism, celebrating the four nations, their communities and the Commonwealth," the BBC announced in a statement last week.
CLICK HERE TO SIGN UP FOR THE ENTERTAINMENT NEWSLETTER
The coronation concert is set for May 7, the day after Charles is officially crowned king alongside Camilla, who will be crowned queen consort.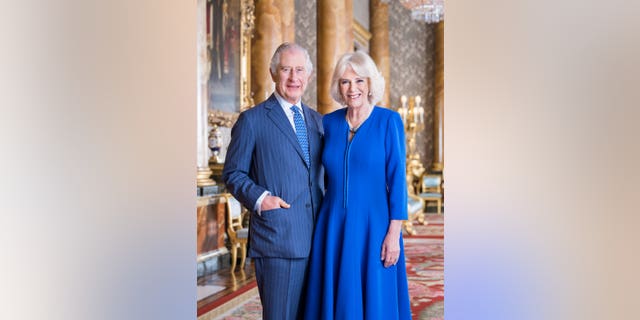 The Palace recently released a new portrait of King Charles and Queen Consort Camilla ahead of the coronation. (Hugo Burnand)
On Monday, Buckingham Palace announced that the official coronation souvenir program was published.
According to a press release from the palace, "The 84-page publication is a unique illustrated souvenir that tells the life stories of Their Majesties and offers a preview of the Coronation day, including the service in Westminster Abbey and the historic moment of Crowning."
CLICK HERE TO GET THE FOX NEWS APP
The program is published by Publications UK, the same company behind the souvenir programs for Queen Elizabeth II's Diamond and Platinum Jubilees.
A portion of the proceeds is set to be split between two charities, the Royal Collection Trust and SSAFA, the Armed Forces charity.