Parkeru Ntereka lost almost half of his goat herd to hungry lions that wandered into his pen located near Kenya's iconic Amboseli national park.
The 56-year-old's loss made headlines in the east African country as it led to the spearing to death of six lions in retaliation by the Maasai people, who have co-existed with wild animals for centuries.
The killings highlighted the growing human-wildlife conflict in parts of east Africa that conservationists say has been exacerbated by a yearslong drought.
CALIFORNIA DOGS FOUND WANDERING THE STREETS HAVE STRONG BOND, LOOKING FOR 'LOVING HOME'
The Big Life Foundation, which runs conservation programs in the area, has been offering compensation to herders who lose their livestock to predators.
But the compensation does not match the market rate for cows, goats and sheep.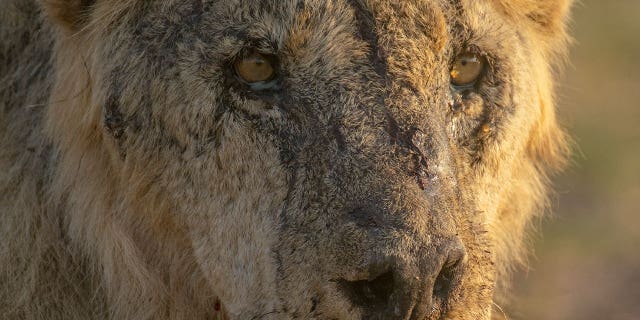 A male lion named "Loonkiito," one of Kenya's oldest wild lions which was killed by herders in May 2023, is seen in Amboseli National Park, Kenya, on Feb. 20, 2023.  (Philip J. Briggs/Lion Guardians via AP, File)
Herder Joel Kirimbu said compensation should match the market rate.
REPUBLICAN DEMANDS NJ GOV. MURPHY HALT OFFSHORE WIND PROJECT FOR 30-60 DAYS AMID SPATE OF WHALE DEATHS
Her biggest fear is that such lion attacks will become even more common in her Maasai village that borders Amboseli national park.
The Big Life Foundation, which has run the compensation program for 20 years, said it cannot afford to pay the market price but asserted that the amount cannot be disregarded because it at least expresses solidarity with herders for their loss.
The human-wildlife conflict often makes headlines in Kenya, where tourism plays an important role in the economy.
Last month, one of Kenya's oldest lions, Loonkiito, was speared to death as it wandered out of the Amboseli national park in search for food.
The Kenya Wildlife Service said it is working on lasting solutions that would address the conflict while protecting both humans and wildlife.