WARNING: THIS ARTICLE CONTAINS GRAPHIC CONTENT
An Idaho detective testifying Tuesday in "cult mom" Lori Vallow's murder trial described what he witnessed on her husband Chad Daybell's property June 9, 2020, when investigators discovered the bodies of Vallow's two children, according to local reports.
In 2019, Rexburg Police Department Det. Ray Hermosillo was assigned to look into the disappearances of Vallow's children, 17-year-old Tylee Ryan and 7-year-old J.J. Vallow, from their Rexburg home.
Nearly a year after they disappeared in September 2019, the FBI and local authorities served a search warrant at Daybell's rural Idaho property for any signs of the two missing kids.
Daybell was with his children at his Rexburg home when police served the warrant in June 2020. FBI officials arrived later, and investigators from both agencies began to search the property, specifically in the areas of a tree and a fire pit near a pond, Hermosillo testified Tuesday, according to FOX 10 reporter Justin Lum.
LORI VALLOW TRIAL: 'MONEY, POWER AND SEX' LED SO-CALLED CULT MOM TO KILL HER CHILDREN, IDAHO PROSECUTORS SAY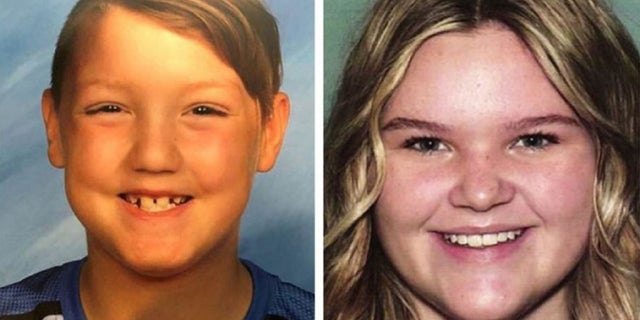 Lori and Chad Daybell are accused of killing 17-year-old Tylee Ryan and 7-year-old J.J. Vallow in 2019. (Rexberg Police Department)
Hermosillo described an area of concern on the property with longer grass than the rest of the yard. He said he watched the FBI's Evidence Response Team (ERT) remove a top layer of soil from the apparent "burial site," revealing three rocks. The detective said he noticed the smell of a decomposing body, a scent he was trained to detect, at that time, Lum reported.
LORI VALLOW TRIAL: WHAT TO KNOW ABOUT 'CULT MOM' ACCUSED OF KILLING 2 KIDS, HUSBAND'S FIRST WIFE
ERT removed the three rocks, two pieces of wood paneling and moist soil before they came across what appeared to be a black, plastic bag. Inside the bag, Hermosillo saw what appeared to be a body and brown hair, he testified.
At that moment, Daybell apparently tried to flee in his vehicle, but Rexburg Police caught up and arrested him, according to Hermosillo.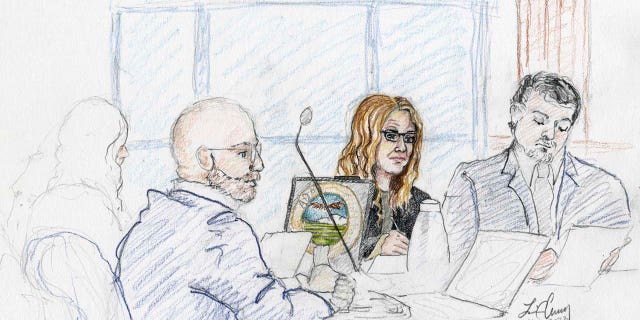 This courtroom sketch, from left, depicts Madison County prosecutor Rob Wood, Lori Vallow Daybell and defense attorney Jim Archibald during opening statements of Vallow Daybell's murder trial in Boise, Idaho, Monday, April 10, 2023. (Lisa C. Cheney via AP)
Later that day, investigators searched an area near a tree on the property known as a pet cemetery to Daybell, which had a black dog statue, Lum reported, citing Hermosillo's testimony.
There, Hermosillo said, investigators dug up Tylee's charred flesh and bones.
LORI VALLOW, CHAD DAYBELL 'DOOMSDAY' MURDERS: A TIMELINE OF EVENTS
"Globs of flesh that were falling apart," he said, according to Lum.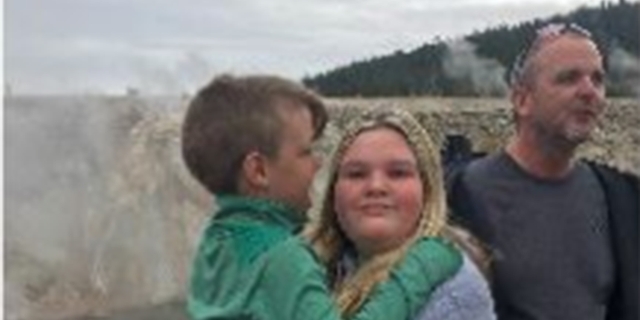 The last known photo of Tylee Ryan taken at Yellowstone National Park in September 2019. (Investigation Discovery)
That "glob" appeared to be in a melted, green bucket, suggesting the teenager's remains were put into the bucket, burned and buried.
Authorities kept digging at the second burial site and were eventually able to locate a human skull and teeth. A medical examiner later identified the remains as Tylee and J.J.
LORI VALLOW CASE: JJ VALLOW'S GRANDMOTHER DOESN'T 'RECOGNIZE' SO-CALLED 'CULT MOM' SMILING OUTSIDE COURT
Daybell and Vallow married in Hawaii in November 2019 and allegedly lied about Vallow's children's whereabouts when family members began asking questions that fall, according to investigators.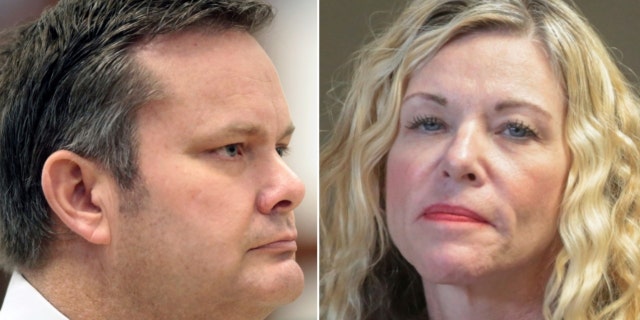 Idaho prosecutor Lindsey Blake also argued that Vallow would have done anything to get Tammy Daybell out of the picture and have Chad Daybell "all to herself." (John Roark/The Idaho Post-Register via AP)
Authorities have said J.J. was found in a plastic bag on Daybell's property while Tylee's remains were found dismembered and burned.
CLICK HERE TO GET THE FOX NEWS APP
The so-called "Doomsday" couple shared the same apocalyptic religious beliefs and believed they had been married in a past life. They also believed people had either light or dark souls and that the darkest souls could be considered zombies.
Around the summer and fall of 2019, Vallow referred to her own children as zombies, according to investigators.
The two children's causes of death have yet to be released.