A Minnesota man who beheaded his girlfriend in front of several witnesses in 2021 was found not guilty of murder due to mental illness this week, according to reports.
Alexis Saborit, 42, was originally convicted May 11 in the first-degree premeditated murder of 55-year-old America Thayer.
FOX 9 Minneapolis reported that Judge Caroline Lennon ruled on Saborit's mental competency Monday, after psychologists found the suspect's mental illness prevented him from understanding his actions were morally wrong.
MINNESOTA MAN BEHEADS GIRLFRIEND IN FRONT OF SEVERAL WITNESSES, CONVICTED OF FIRST-DEGREE MURDER
MINNESOTA MAN PLEADED GUILTY TO ASSAULTING TRANSGENDER WOMAN, SENTENCED TO JAIL AND PROBATION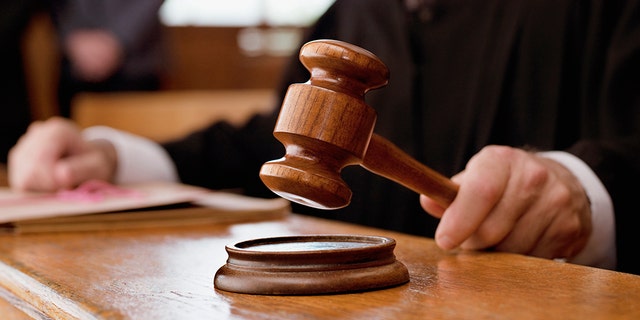 Judge holding a gavel in court. (iStock)
Thayer told Saborit she wanted to end their relationship, and he attacked her.
As he left the scene, Saborit disposed of the machete.
Saborit was first charged with second-degree murder, which was upgraded to first-degree murder in the indictment.
In January, he waived his right to a jury trial, the news station reported, and the judge gave the verdict May 11.
But throughout the process, the attorney representing Saborit claimed he suffered from mental health issues.
Ultimately, the judge agreed and Monday, ruled Saborit be found not guilty by reason of mental illness.
CLICK HERE TO GET THE FOX NEWS APP
He was ordered to remain in the county jail until he can be transferred to another facility.