The NAACP issued a travel advisory against Florida despite its chairman living in the Tampa Bay area.
"Florida is openly hostile toward African Americans, people of color and LGBTQ+ individuals," reads a formal advisory on the NAACP's website. "Before traveling to Florida, please understand that the state of Florida devalues and marginalizes the contributions of, and the challenges faced by African Americans and other communities of color."
The ominous warning comes despite the fact that Leon W. Russell, who is the chairman of the NAACP Board of Directors, lives in the Tampa Bay area. According to Russell's Twitter profile, the NAACP leader currently lives in the Tampa Bay area, while his profile on the NAACP website lists numerous posts he has held for the organization within the state of Florida.
The organization cited several bills signed by DeSantis to justify the advisory, including Florida's constitutional carry law, restrictions on abortion, and a ban on funding for DEI programs at the state's public universities.
The NAACP first floated the possibility of the advisory in March, something DeSantis dismissed at the time as a "joke."
TAMPA MAN DEMANDS $3 MILLION FOR EVERY BLACK PERSON IN VIRAL VIDEO: 'WE HAVE TO PUT WHITE PEOPLE ON NOTICE'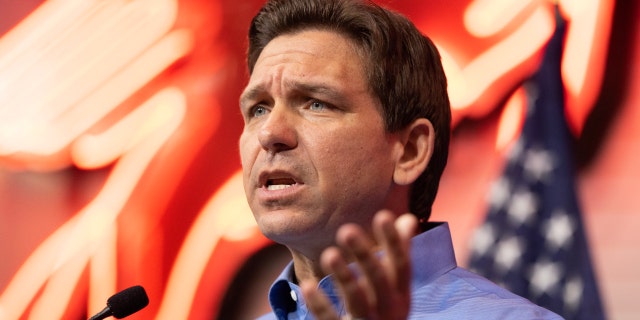 Republican Florida Gov. Ron DeSantis (Rebecca S. Gratz for The Washington Post via Getty Images)
NAACP ISSUES TRAVEL ADVISORY FOR BLACK AMERICANS TRAVELING TO DESANTIS' FLORIDA: 'OPENLY HOSTILE'
The governor's office took a similar approach to the news Tuesday, dismissing the advisory while citing the state's strong tourism numbers.
"As Gov. DeSantis announced last week, Florida is seeing record-breaking tourism," DeSantis press secretary Jeremy Redfern told Fox News Digital. "This is nothing more than a stunt."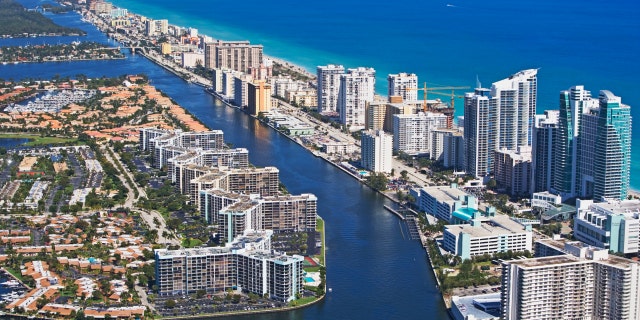 Hollywood, on the east coast of Florida between Fort Lauderdale and Miami. (fotog via Getty Images)
CLICK HERE TO GET THE FOX NEWS APP